Genres
Controls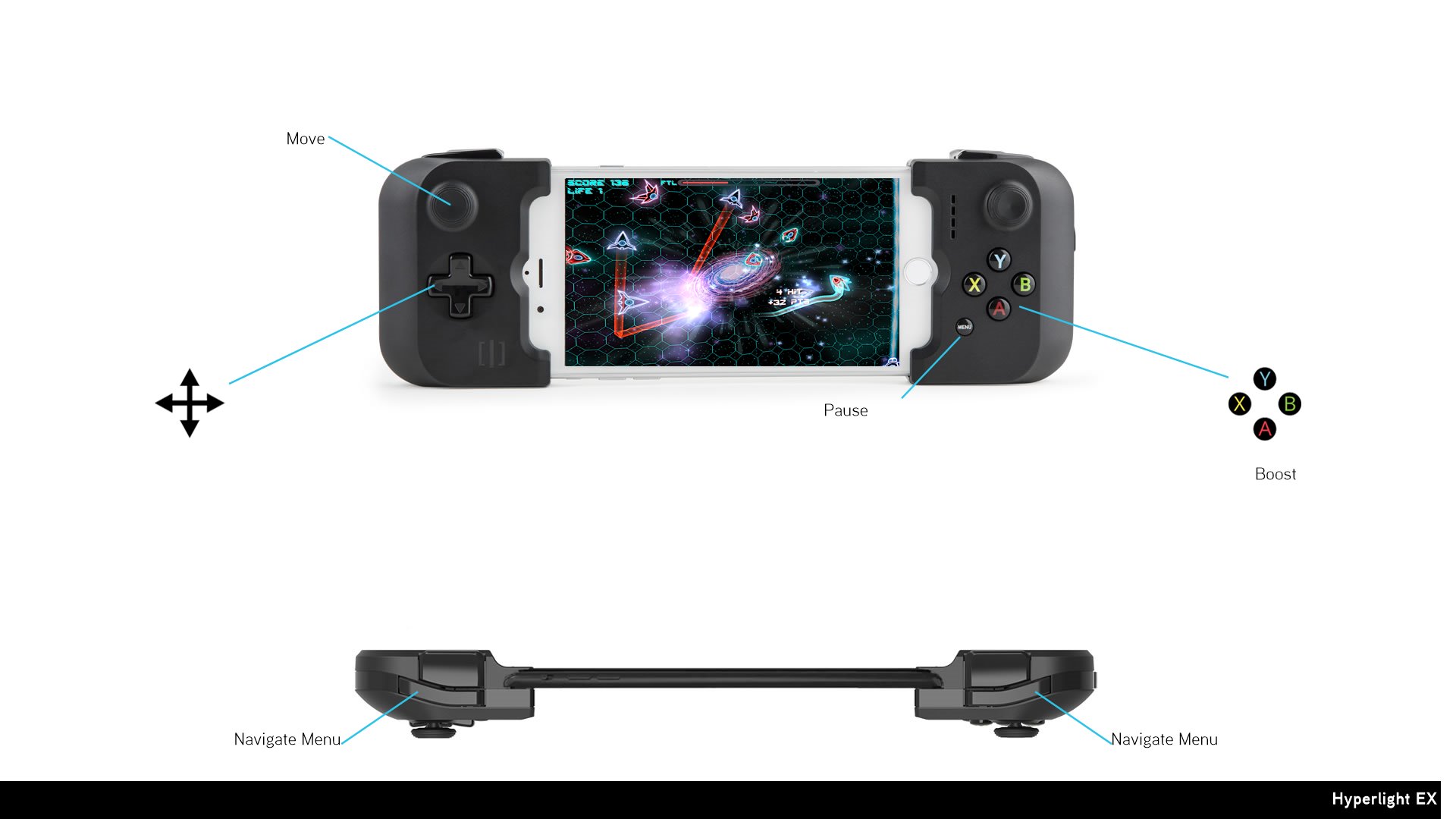 ** SPECIAL LAUNCH PRICE!! **
Hyperlight is an high intensity arcade action game in which you control a spaceship that fights against hordes of evil alien monsters in a virtual cosmic environment. Your spaceship has a special capability: it can travel at a Faster Than Light speed (F.T.L.) becoming itself the final weapon. By colliding with enemies in this state the ship can instantly destroy everything it touches! In the game there are also plenty of other bonus, weapons and entities that can help you overcome the many difficulties you'll be facing, including the battles against the terrific final bosses that await you in the dark side of the universe!
*Features:
- Gamepads support (recommended) or Touch controls.
- Stunning game graphics, rich in special effects, enemies and explosions!
- Innovative gameplay, immediate and highly rewarding!
- Arcade Mode with 50+ levels, 8 mid-boss stages and 4 final boss battles!
- Infinity Mode with tons of new levels and several mid-boss stages.
- Panic Mode with its peculiar tilt control (uses accelerometer)
- 3 Bonus entities (Drones, Turrets and Plasma Barriers) that will help you in fighting the continuous waves of enemies.
- 7 Bonus weapons (Bomb, Laser, Globe, Crystal, Machinegun, Missle and Virus) that will help you in pulverizing everything on the screen.
- Global Online Leaderboads for Arcade, Infinity and Panic game modes.
- Achievements system: 40 unlockable medals!
"CatfishBlues Games has taken the score attack shooter genre and taken out most of the shooting, resulting in a fun, frantic, difficult game that arcade fans will surely enjoy." -- NintendoLife.com
"Hyperlight is a feast for the senses and a worthy successor to the twin-stick shooters that led up to this title. While the learning curve is likely to put off some players, the challenge is well worth tackling head on and is recommended for those after something a bit more exciting than the usual shooter." -- AppSpy.com;