Genres
Controls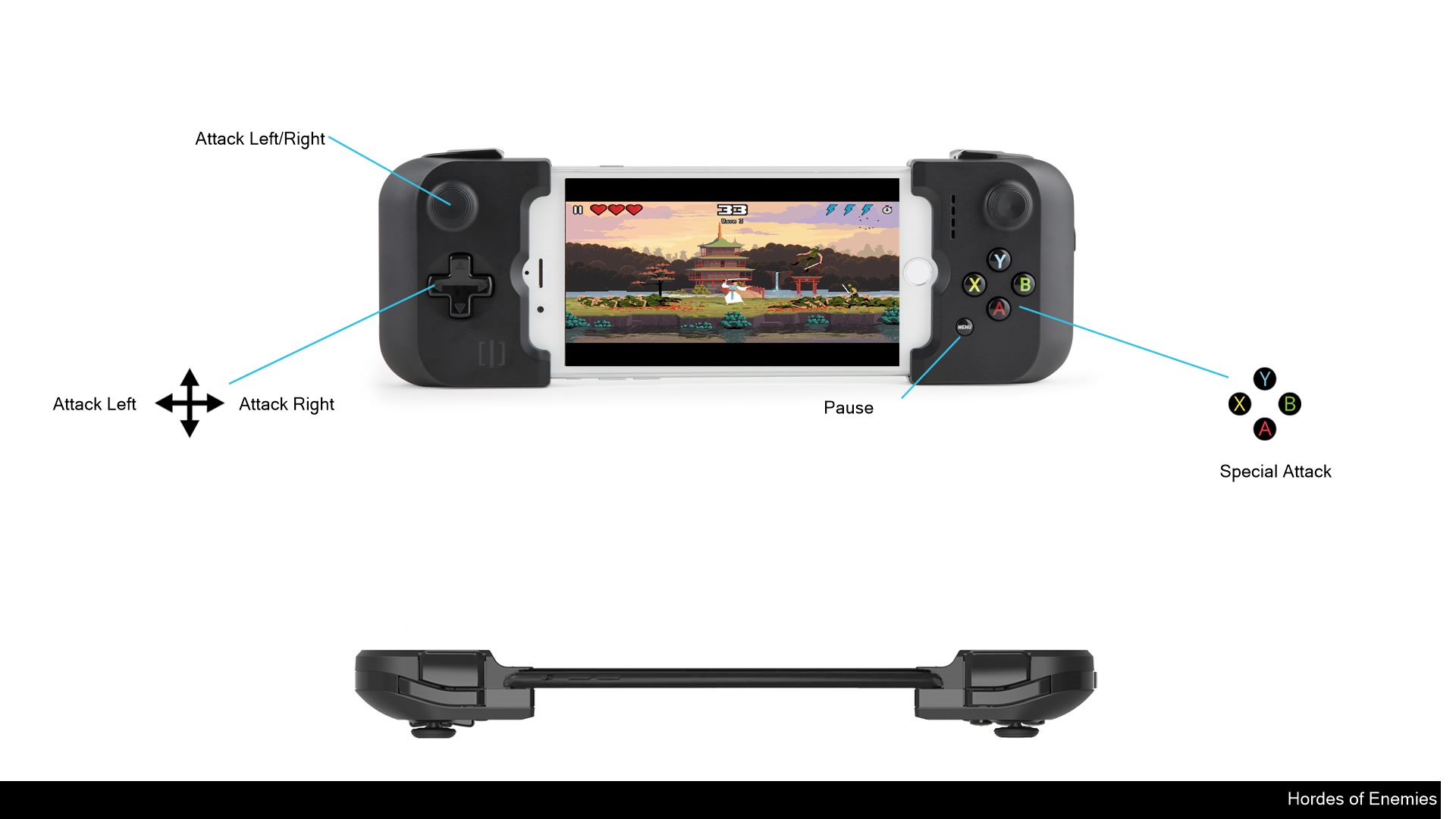 It's an ambush! You're surrounded and there's nowhere to run, the only option is to fight, so make your last stand count. Do you have what it takes?
Its fun to mindlessly destroy bad guys, try it!
The game is a single player horde/wave survival high score game, designed for short bursts of entertainment. With simple tap or swipe based controls anyone can easily pick up and play without going through complex tutorials.
Hordes of Enemies features 3 movie inspired scenes to play, each with different enemies.
• The Last Samurai: A samurai and his katana against the army of ninjas.
• Zombie Apocalypse: A girl and her baseball bat against the waves of undead.
• The Chosen One: The hero must face countless amounts of agents in a brawl fight.
Game features:
▸ Optional Blood Effects
▸ Animated iMessage Stickers!
▸ ReplayKit - capture, share or broadcast* your best moments
▸ Game Center - compete on the leaderboards & achievements
▸ iCloud - sync across all your iOS/tvOS devices
▸ Haptic Feedback - optional for added immersion (iPhone 7 & up)
▸ 3D Quick Actions - go directly into action! (iPhone 6 & up)
▸ iCade and MFi game controller support
▸ Fully localized into 12 languages
▸ Gorgeous pixel art by Gustavo Viselner
▸ Original music by Stuart Duffield
In-app purchases are completely optional and you can play the whole game without purchasing anything. We wanted to create a simple and fun game that we would want to play ourselves and we hope that you'll feel the same, enjoy!
If you like our game please take a moment to rate & review it on the App Store. We are planning to add more scenes in the future and your input would help immensely.
* Live broadcast option tested with Mobcrush, Omlet Arcade, Youtube & Facebook apps.;