Genres
Controls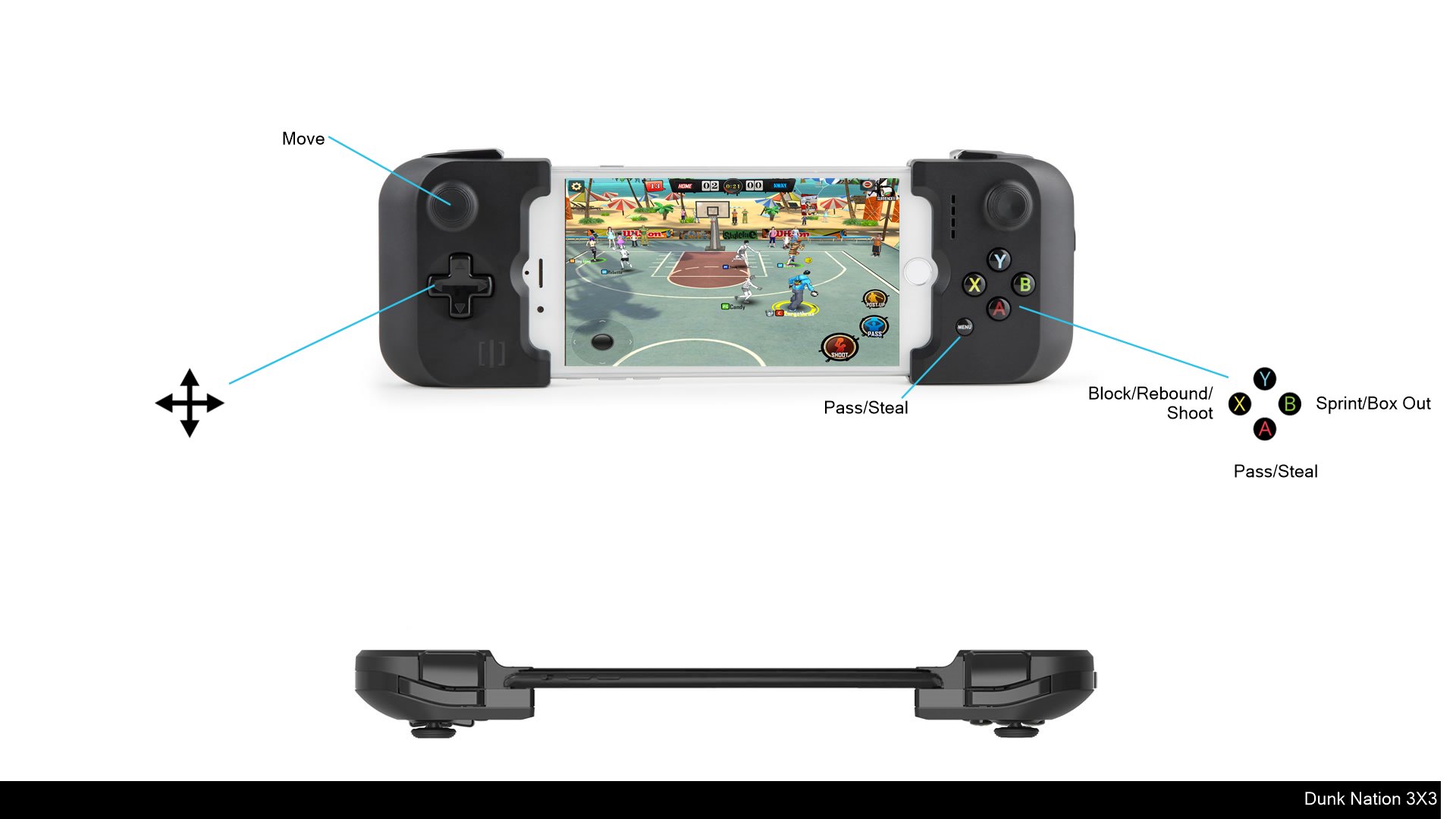 NBA Legend, Vince Carter, is the new star of Halcyon's latest version of Dunk Nation 3X3! The Vince Carter custom edition released today, declaring DN3X3 is officially open for business. This very social game has multiple ways to connect with friends: form Club teams to compete, battle your way up the Ladder, or play real-time 3V3 pick-up matches. Gameplay is both intuitive and intense; players quickly learn to impress their peers with three-pointers, dazzling dunks, amongst other sick skills. A wide variety of character abilities means teams can create utilize various strategies to become champions. The graphics style is very hip-hop meets comic book, creating an immersive street feeling, and gives the game a playful yet competitive spirit. Now that international basketball all-star Vince Carter is here, fans may play as one of their favorite NBA players. Log in to the latest version for opportunities to win basketball shoes personally signed by Carter, and other out of game Carter-Dunk Nation merchandize!
DN3X3 is a fast paced MMO sports game, with arcade stylized graphics. It is taking Basketball gaming back to the streets, capturing the feel of half court street ball, and inspired by Hip-Hop. Dunk Nation allows players to link up with friends across the country and compete to be the best 3-on-3 team. The game features dozens of skills, tons of outfits, and wearable items to personalize your character, giving users the ability to express themselves.
Career Mode:Compete your way through a gauntlet of CPU challengers, and develop a mastery of the game.
PVP Mode: Play 3-on-3, 2-on-2, or 1-on-1. Practice with friends, improve your game, and compete just for fun.
Ladder Mode:Prove yourself as a true champion, compete your way up the leader board and let others know who is on top.
-Real Time Battle-
Team up with your friends, create clubs, and take on challengers together
-5 Positions to Choose from-
Pick from center, point guard, shooting guard, small forward and power forward. Mix and match positions and employ real-time tactical coordination between teammates to achieve victory.
-Create Your Own Style-
New threads are released weekly, customize your characters look, Looking good is part of playing good.
-Build Your Team-
Every position has it's own special attribute and over 20 characters can be signed in order to satisfy different gamers with different demands.
Homepage: https://www.dn3x3.com
Facebook: https://www.facebook.com/DN3X3
Twitter: https://twitter.com/DunkNationFans
Youtube: https://www.youtube.com/channel/UCmbqVJeLaAIrSN7hrUbjkyA
Mail: dunknationfans@gmail.com;