Genres
Controls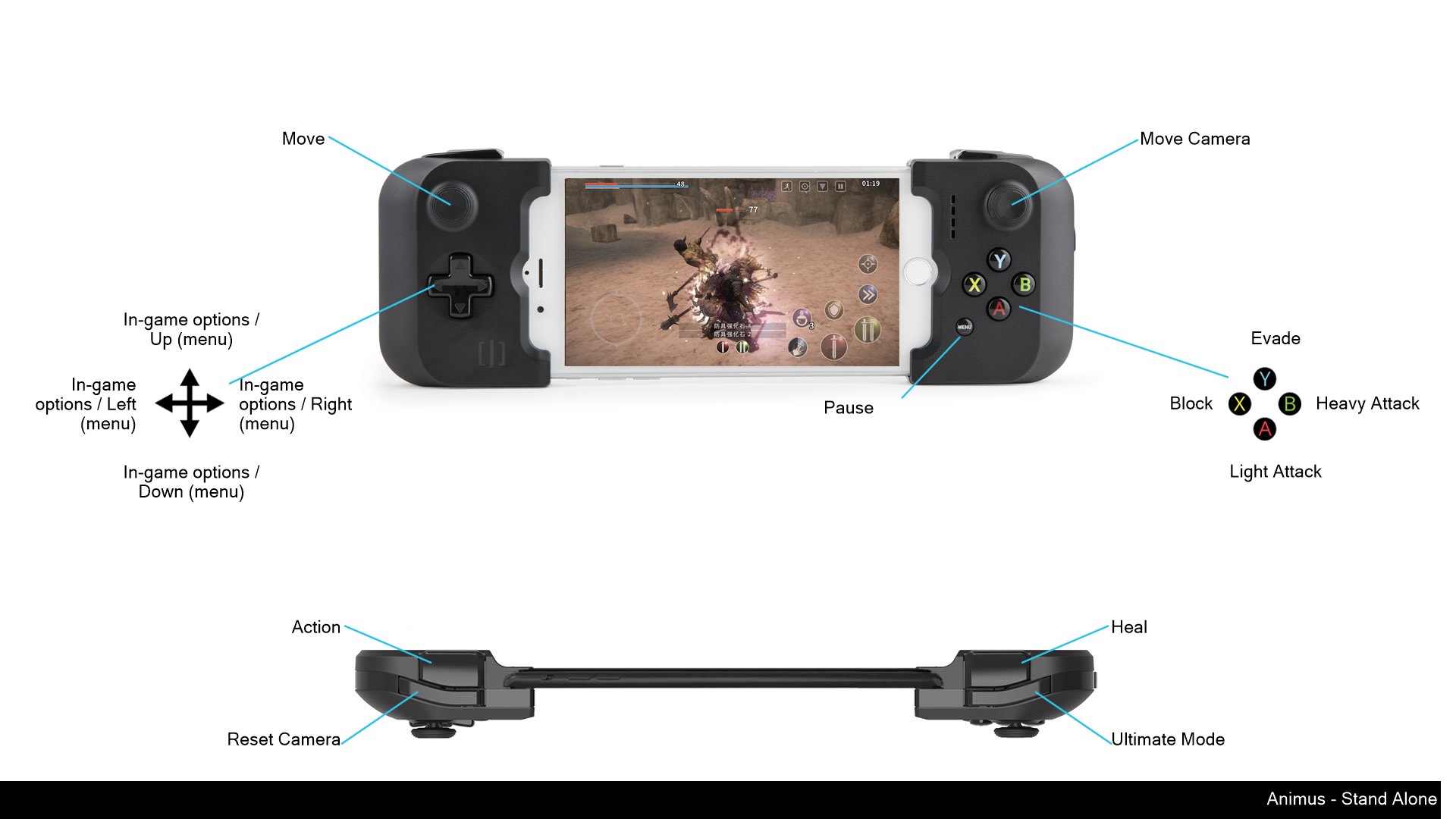 ◆◆◆Developer Notes
Animus pays homage to punishing, albeit rewarding action games of a similar nature or genre. In this sense, it may be one of the rare and interesting additions to the App Store.
If you enjoy subtle, intense boss fights, this is for you. We don't smother the screen with numbers or excessive effects — engaging combat is the focus.
Now, let us seek out our monsters, and meet them face to face.
Animus - Stand Alone (Ire SA Edition) is the companion game supplementing continued work on Ire - Blood Memory.
◆◆◆Background
"Countless possibilities had been while hope rose and fell, but all were beaten into the dust, bringing an end to the age of champions. The lands now lay desolate and empty but for the acrimonious shadows, enslaved in the falsehood of their own creation. Yet... there is one left wandering the lands in torturous pilgrimage, to escape this prison... or end it."
◆◆◆Game Characteristics*
. Standalone (offline capable)
. Tactical Action(RPG)
. Linear progression
. Tense combat mechanics and boss fights
. Button mashing will get you killed
. New perspective (literal and figurative)
. New bosses and weapons
. Cutscenes
. 4 levels of difficulty: Dawn, Midday, Dusk 1~3 (Day 1 ~ Day 4) . 3 different endings (Dawn, Midday, Dusk)
. 4 area themes
. 24 main quests (per difficulty)
. 13/17 sidequests (Dawn/Midday: 13, Dusk: 17)
. 11 main boss fights (final boss in Dusk)
. MFi controller compatible
*Following updates: Weapon type and boss
◆◆◆Device Requirement
. OS: iOS 10 ≥
. iPhone*: iPhone 6 ≥
. iPad: iPad Air 2 ≥
. iPad Mini: iPad mini 4 ≥
. Req Storage.: 2.2GB ≥
*Best on iPhone X
(Note: MFi controller compatible)
◆◆◆;