Genres
Controls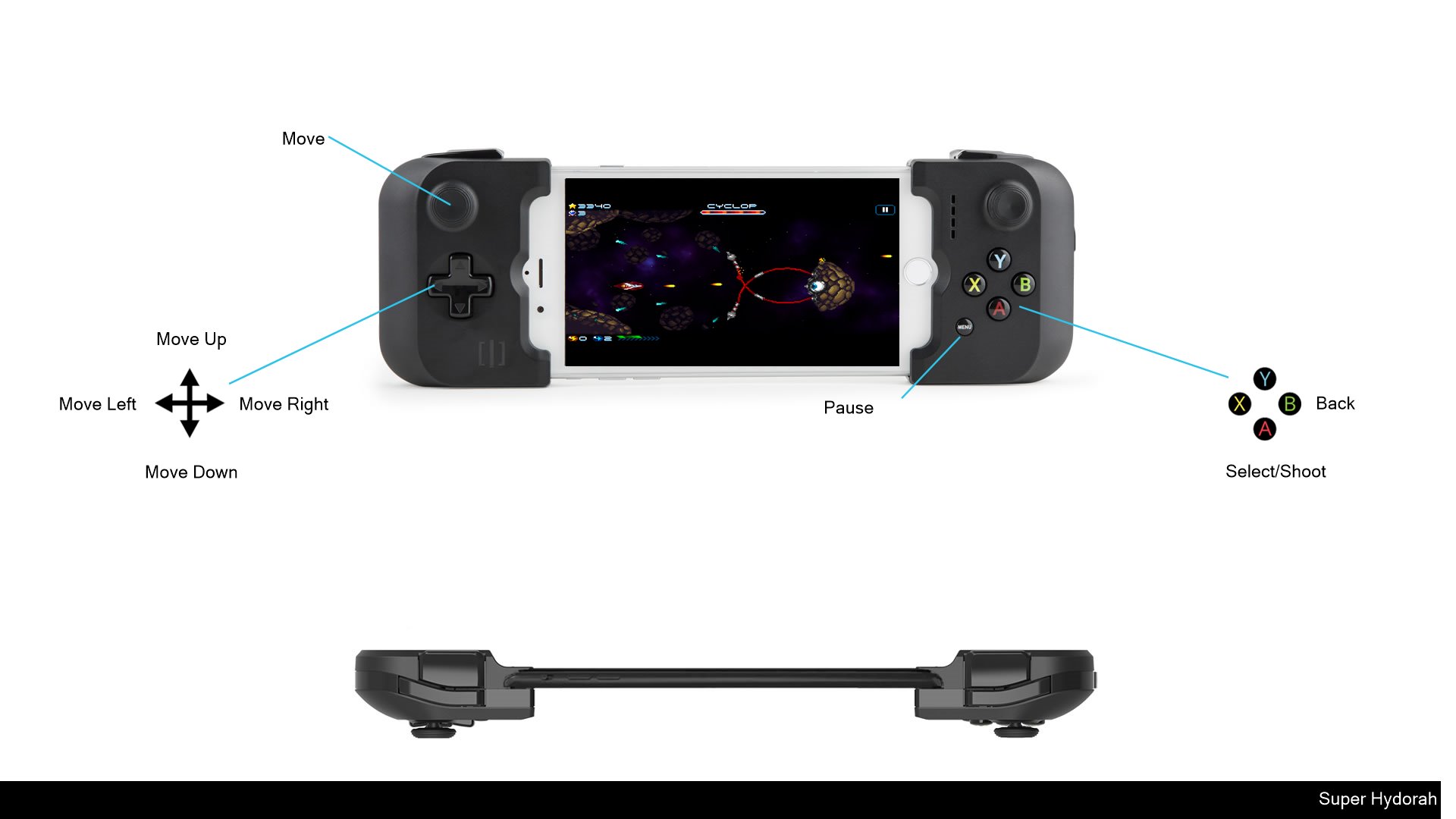 Super Hydorah is a console-quality smartphone game excellently adapted to touch controls.
The world acclaimed shooting game created by renowned Locomalito, now accessible to casual audiences.
Metacritic score 82/100 - Excellent.#50 Best PC Game of 2017
Best Spanish Game of 2018 by Hobby Consolas

"One of the best games the genre has seen over the years" – Meristation
"An old-school shoot'em up full of surprises, and it's incredibly polished" – The Games Machine
Super Hydorah is a shooting game that embraces the teachings of the classic genre titans while offering its own thoughtful tweaks: direct action and a wide variety of unique spatial situations.
Equip your ship and save the galaxy against the dreadful menace of the Meroptians!
Features
- Haptic vibration
- MFI Joystick support
- 2 difficulty modes: Easy to play or hard to be a master!
- Touch controls with adjustable sensitivity
- Game Center integration: Achievements and leaderboards
- Non-linear level layout with route selection
- Dangers of different nature in each level (not just bullets)
- Weapon selection and power-ups in every mission
- Secrets, multiple endings;