Genres
Controls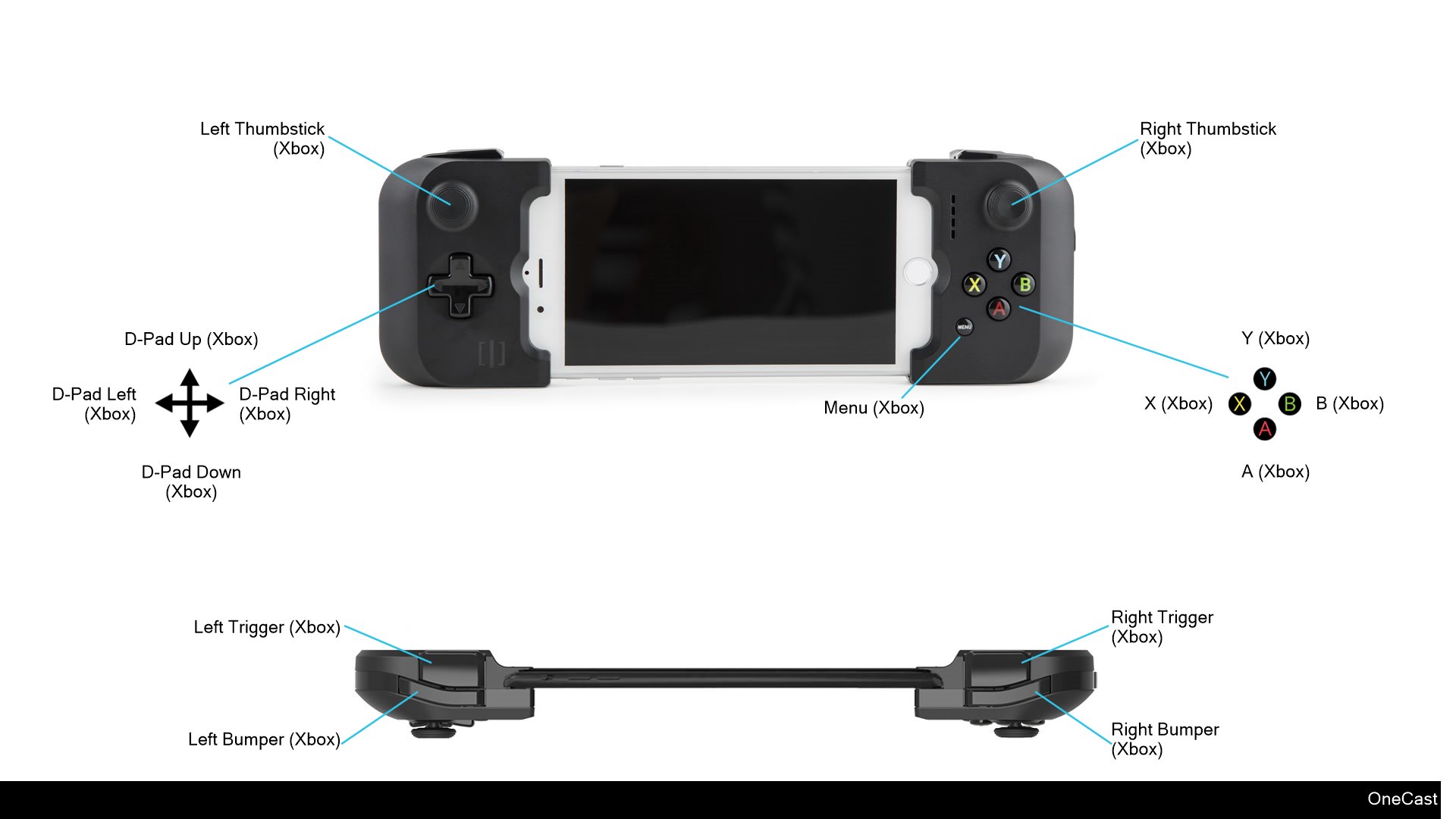 Take the awesome power of your Microsoft Xbox One console, and give it the portability and convenience of the Nintendo Switch. Stream your Xbox One games to your iPhone, iPad or iPod touch and play from anywhere with access to your home network. Never again will your gaming be interrupted when someone else needs to use the TV!
OneCast features:
• Supports HD 1080p video for crisp, smooth gameplay
• Various control methods including the Xbox One wireless controller, any MFi game controller, or the built in virtual on-screen controller
• Highly tuned performance with extremely low lag
• Multiple profile support so you can use any number of different Xbox One consoles or Xbox Live gamertags
• Customise the virtual on-screen controller to your liking
• Quick and easy one-time setup, start playing within seconds
Notes
---
• For the best streaming experience, your Xbox One should be connected to your home network via LAN cable and your iPhone, iPad or iPod touch should be connected to a 5GHz WiFi network.
• You will be required to sign in with your Xbox Live gamertag in order to register your Xbox One console with the app.
• In order to use your Xbox One wireless controller to play games with OneCast, you must be physically close enough to your Xbox One console to allow the controller to establish a wireless connection directly with the console.
• If you need any assistance, our technical support team are on hand and are committed to quickly resolving any issues that you may encounter.
Disclaimer: Xbox, Xbox One, and Xbox Live are trademarks of Microsoft Corporation. OneCast is in no way endorsed by or affiliated with Microsoft Corporation, or any associated subsidiaries, logos or trademarks.;