Genres
Controls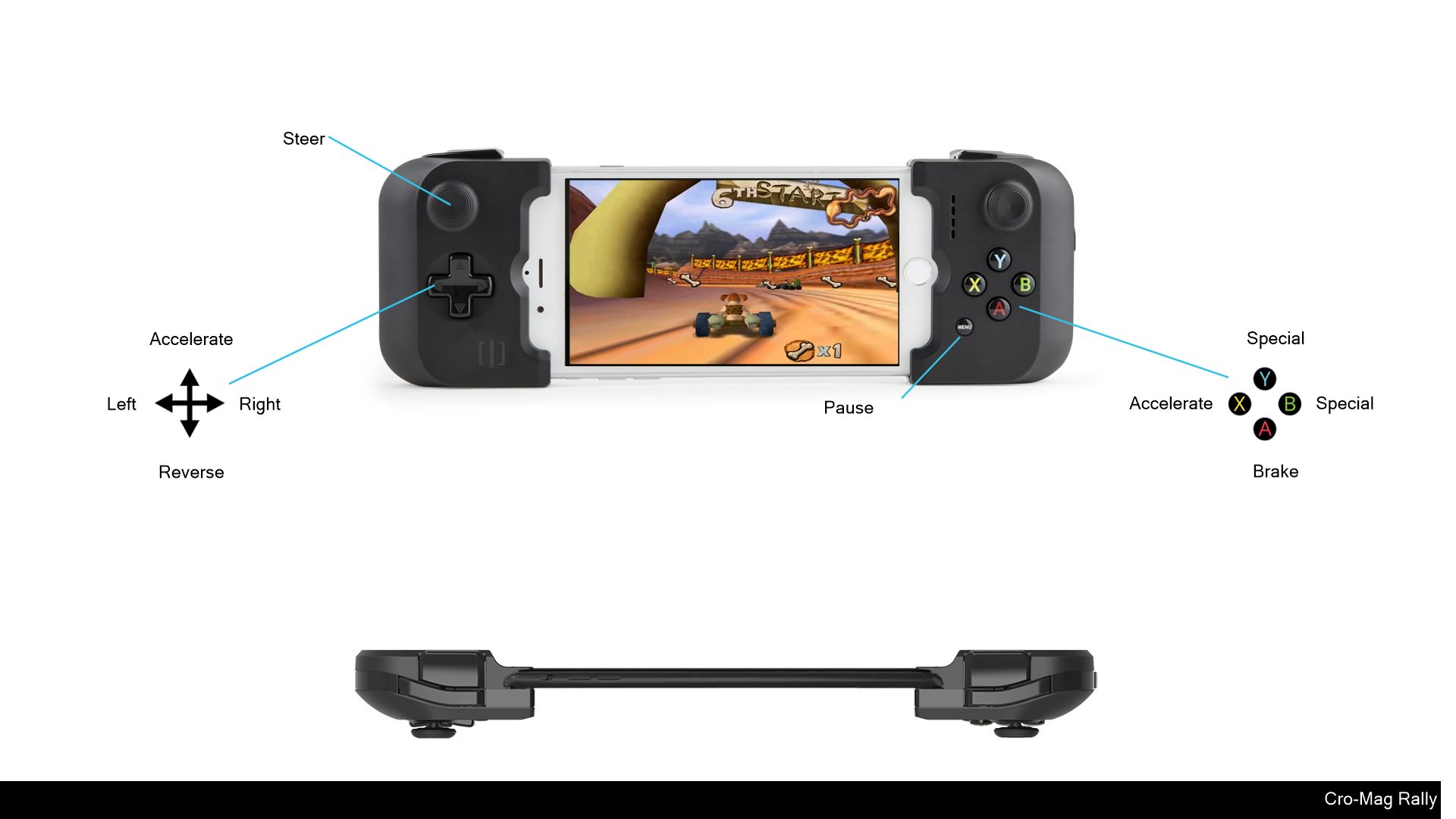 • NETWORKED MULTIPLAYER RACING! Race other players on any device that supports Game Center.
• Game Controller support!
• WINNER of the Best App Ever Awards for "Best Racing Game"!
• WINNER of the PocketGamer Silver Award!

Cro-Mag Rally is the wildest racing 3D game since man invented the wheel! You are a speed-hungry caveman named Brog who races through the Stone, Bronze, and Iron Ages in primitive vehicles with primitive weapons!
• 9 different race tracks
• 11 different vehicles
• 9 types of powerups
• Network multiplayer racing, tag, and capture-the flag with 8 additional multiplayer tracks!
By far the most entertaining and original racing game for the iPhone!;