Genres
Controls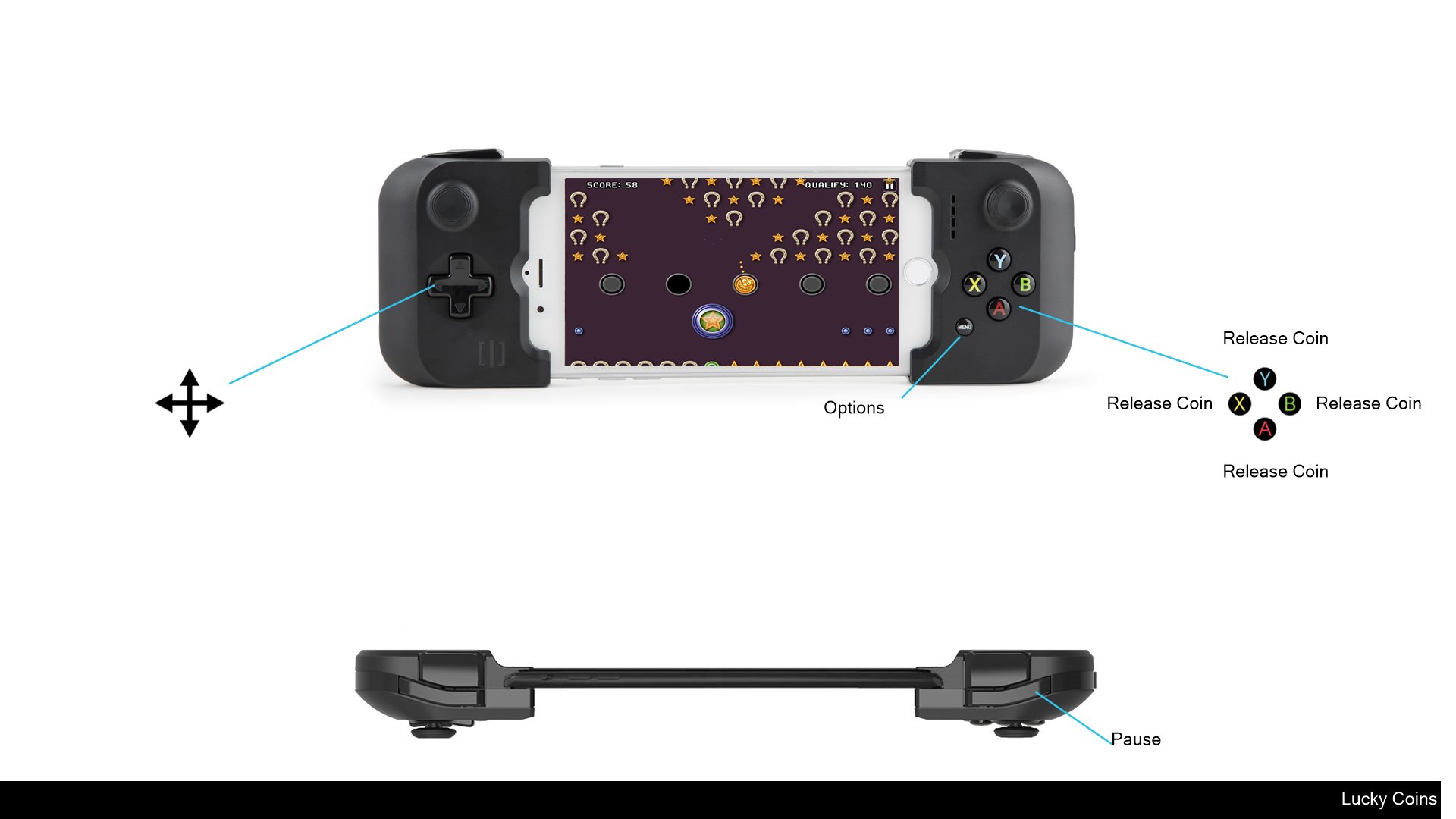 LUCKY COINS is a bumping fun mix of the best elements of Pinball, Pachinko and Arcades!
Feeling lucky? Drop the golden coin and let it bounce off bumpers, pins and moving gizmos.
Magnets will trap the coin and allow you to set new aim and blast away the coin in your desired direction.
Combine your skill and luck to rack up some serious points in this updated version of the web classic LUCKY COINS.
* * * * * * * * * * * * * * * * * * * * *
GAME FEATURES:
- Two game modes:
- "CHALLENGES", 60 BOARDS to unlock
- "ARCADE", 4 classic boards from the original web game
- A fun, crazy twist on pinball and pachinko
- Easy to learn, hard to master
- Tons of BONUS ITEMS to collect and GIZMOS to hit
- Responsive, smooth game play
- Combines both skill and luck. Got enough of both?
TECH FEATURES:
- Game Center support
- Widescreen support
- Joypad support (MFi, ION Arcade and compatibles)
- Universal App (iPad, iPhone, iPod Touch)
* * * * * * * * * * * * * * * * * * * * *
"Props to the Donut Games team for putting out yet another fabulous game" -- JayIsGames.com;