Genres
Controls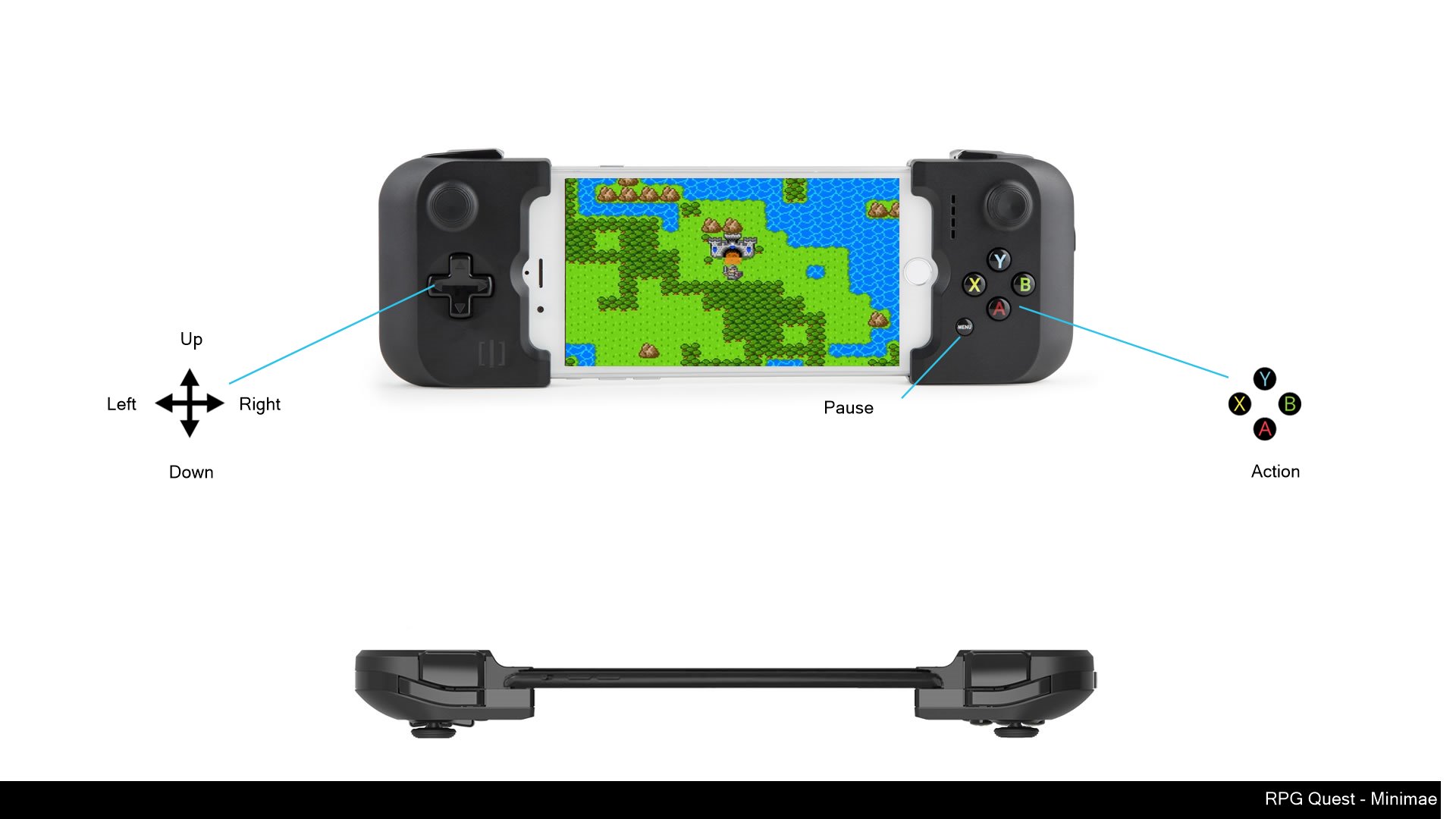 After years of peace, the offspring of evil has arisen. Prove yourself, brave knight! Seek the 8 rings of power and bring peace to our land once again!
RPG Quest - Minimae follows in the tradition of classic 8-bit RPGs. Discover a large world filled with creatures to battle, towns to explore and secrets to uncover.
Features
- NEW - MFi game controller support
- Play in Landscape or Portrait orientation
- Universal support, including iPhone 5 and all iPads!
- Post-game quests and "infinite" dungeon!
- Large world to explore with open world gameplay
- Beyond the main quest are other side quests and mini-games
- Synthesized, classic chiptune music (NES style)
- Beautiful pixel art
- Many interesting towns to explore, and people to talk to
- Simple swipe and context-sensitive menu controls
- Audio options to disable only music, or music and sound effects
- Hidden secrets to discover
- Small file size
- Use a bluetooth arcade controller!
Follow us on Facebook and Twitter for the latest news: P1XLgames
www.P1XL.com;