Genres
Controls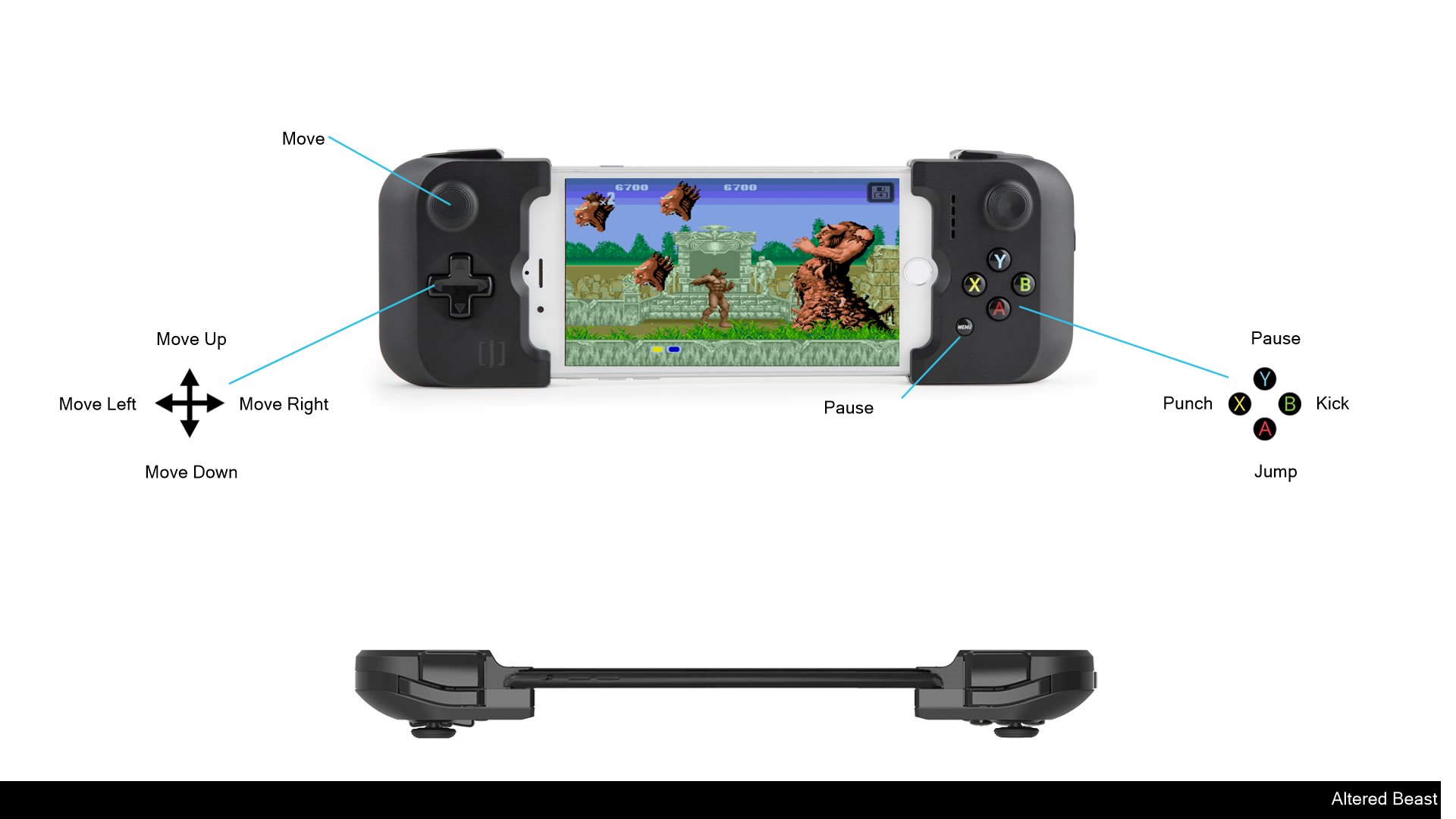 Venture into the underworld in SEGA's legendary beat 'em up Altered Beast, now available on mobile. Play free and fight your way through the legions of hell!

Risen from the grave to fight the terrors of Hades – you are the Altered Beast. Morph into killer predators using mystical power orbs, then claw, maul, and hack your way to the depths of hell to rescue Zeus' daughter, Athena. Combat waves of demons, overcome grotesque boss battles, and tear the armies of the damned limb from limb!

Altered Beast joins the SEGA Forever classic games collection, a treasure trove of free SEGA console classics brought to life on mobile for the first time!
FEATURES
- Five hellish levels of undead terror, each with their own nightmarish boss battles
- Transform into apex predators – morph into a wolf, bear, tiger, or dragon – each with their own devastating attacks
- Collect mystical power orbs to boost your strength and attack power
- Combat demons from the ruins of ancient Greece to the depths of hell
- All cheat codes from the original present and working
SEGA FOREVER FEATURES
- PLAY FREE
- SAVE YOUR GAME PROGRESS AT ANYTIME
- LEADERBOARDS – compete with the world for high scores
- CONTROLLER SUPPORT: MFi compatible controllers
- OFFLINE PLAY
- GAMES RELEASED EVERY MONTH - Download them all!
- INCLUDES iOS 10 STICKER PACKS
RETRO REVIEWS
- "A coin-op conversion to the letter" [87%] - Robin Hogg, The Games Machine #19 (June 1989)
- "If you're a fan of beat 'em ups, this one's made for you." [87%] Computer & Video Games Complete Guide to Consoles Vol. 1 (1989)
TRIVIA
- Altered Beast originally featured twice as many action moves, but these were stripped out to make the gameplay simpler and more fun
- The arcade version's ending implies the entire game was just a play, with the demons being nothing more than actors wearing monster costumes!
- Neff's Rhino form makes a cameo in Wreck-It Ralph (2012) as a member of the Bad-Anon villains support group
CLASSIC GAME FACTS
- Originally released in arcades worldwide in 1988
- Altered Beast was a Genesis pack-in title in North America
- Altered Beast was officially ported to NEC's PC Engine and CD-ROM² systems
- - - - -
Privacy Policy: http://www.sega.com/mprivacy
Terms of Use: http://www.sega.com/terms
Game apps are ad-supported and no in-app purchases are required to progress; ad-free play option available with in-app purchase.
This game may include "Interest Based Ads" (please see http://www.sega.com/mprivacy#3IBADiscolure for more information)​ and may collect "Precise Location Data" ​(please see http://www.sega.com/mprivacy#5LocationDataDisclosure ​for more information)​.
© SEGA. All rights reserved. SEGA, the SEGA logo, ALTERED BEAST are registered trademarks or trademarks of SEGA Holdings Co., Ltd. or its affiliates.;