Genres
Controls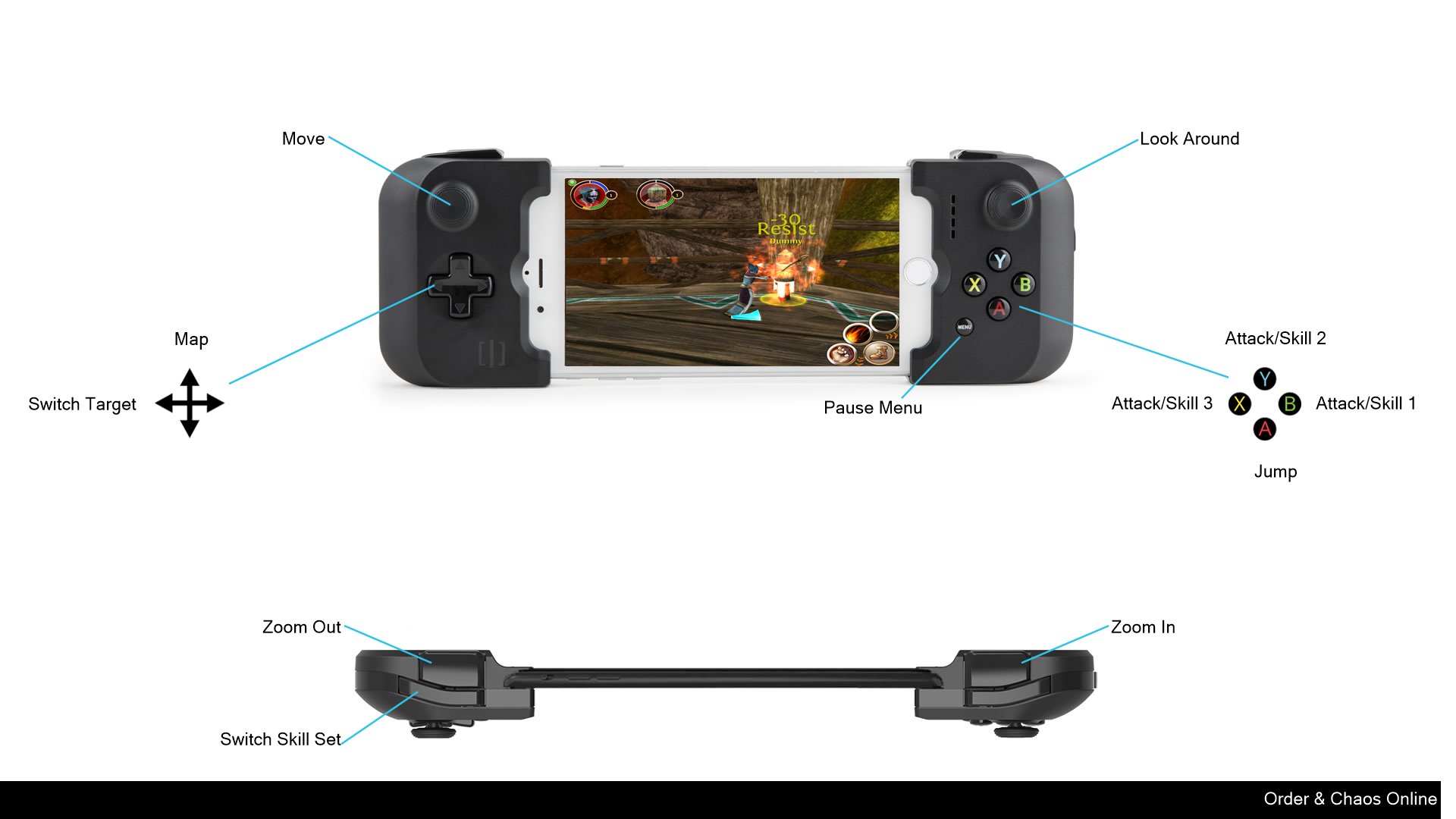 Enjoy the thrill of an epic adventure in the most acclaimed MMORPG on your iPhone, iPad and iPod touch: Explore a vast heroic fantasy world and join thousands of players in this massively multiplayer online experience that pushes the boundaries of epic!
» WHO WILL YOU BE? Use the advanced character creation system to customize your hero! «
• 5 races available: Elves and Humans fight for Order, Orcs and Undead for Chaos, and the Mendels are neutral.
• Choose your gender, appearance, class and talent. With over 15,000 skills and 8,000 pieces of equipment to discover, your adventure will not be over soon.
• Create up to 5 different characters to play.
» INTERACT WITH THE COMMUNITY «
• Make friends or enemies, trade, challenge, communicate and more: A wide range of interactions makes each player a living part of this universe.
• Join a party or guild to become stronger and coordinate with your teammates, or you can choose to adventure solo, interacting with other players peacefully or otherwise…
» THE WORLD IS YOURS «
• Travel through the most majestic settings -- from dark forests to deserts, jungles, mountains and more -- on foot or by magical means.
• Talk and interact with hundreds of characters to find over 1,500 quests to perform.
» ENTER THE PvP ARENA! «
Battlefields are a new PvP mode where teamwork far outweighs individual strength. Try to capture the opposing team's flag and bring it back to your base to score.
» MOUNT UP «
Ride into battle faster than ever on the brand-new mounts, including Bloody Ghost Horse, Silver Despair, Peaceful Kraken, and many more!
And that's just the tip of the iceberg. There are tons of quests, items, and dungeons waiting within.
Happy adventuring!
»»» Enter the legend now! «««
Now with MFi controller support!
_____________________________________________
Visit our official site at http://gmlft.co/website_EN
Check out the new blog at http://gmlft.co/central
Don't forget to follow us on social media:
Facebook: http://gmlft.co/SNS_FB_EN
Twitter: http://gmlft.co/SNS_TW_EN
Instagram: http://gmlft.co/GL_SNS_IG
YouTube: http://gmlft.co/GL_SNS_YT
This app allows you to purchase virtual items within the app and may contain third-party advertisements that may redirect you to a third-party site.
Terms of Use: http://www.gameloft.com/en/conditions-of-use
Privacy Policy: http://www.gameloft.com/en/privacy-notice
End-User License Agreement: http://www.gameloft.com/en/eula;