Genres
Controls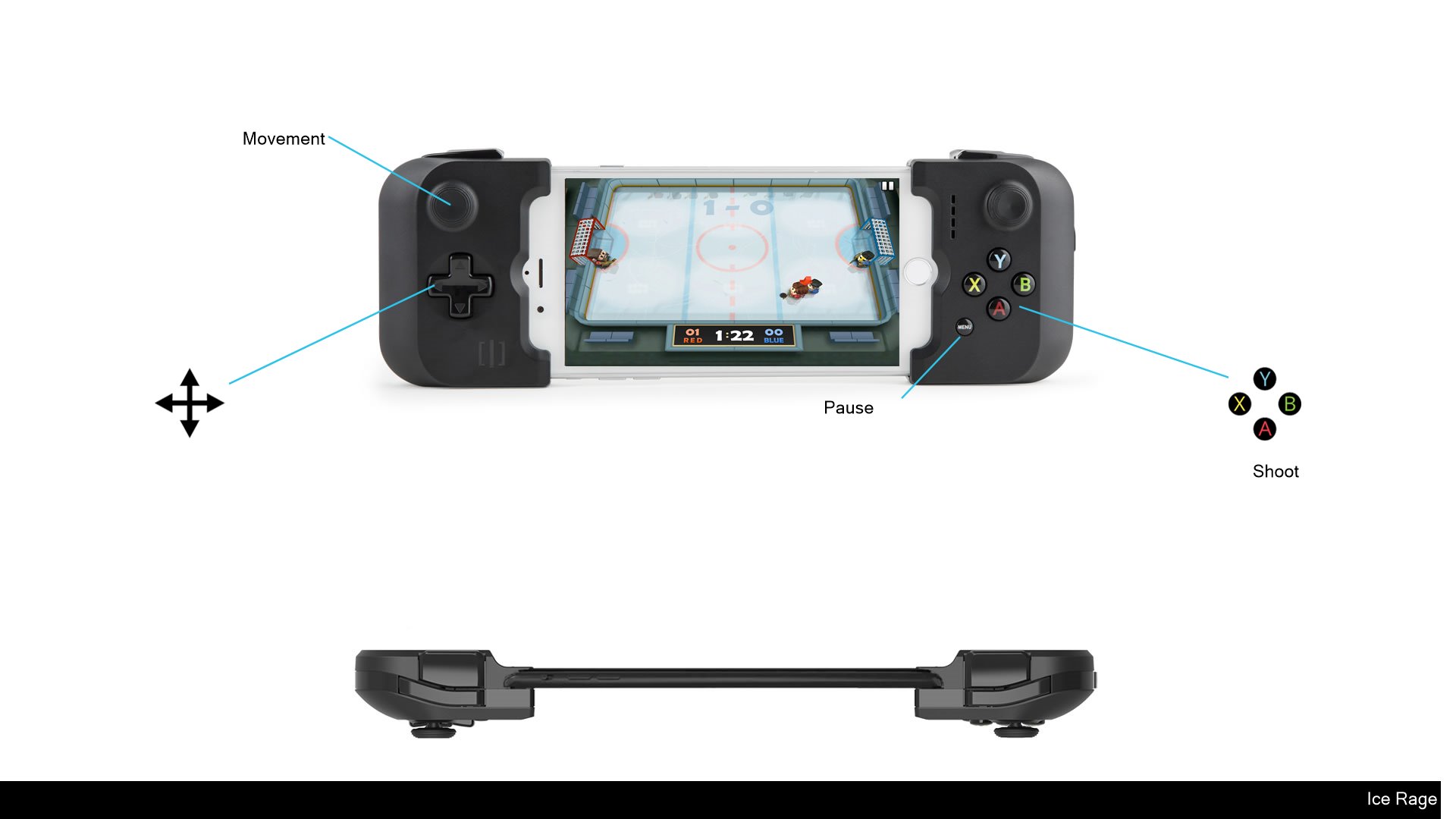 #1 Sports Game in US and 70 other countries. Over 4 million players!
From the developers of Minigore, Hardland and Bike Baron.
A Tribute to Hat Trick
Ice Rage brings the classic 8-bit hockey experience to the 21st century! We dare you to take on John Gore, or challenge your friend in the most intense single-device multiplayer you've ever experienced.
There are tons of unique characters to choose from! Try out the Ice Aces, amazing special characters such as lightning fast Santa or heavy-hitting Enviro-Bear. Team up with crazy goalies like Antero the Red Wall, and you are sure to get the upper hand.
Music and sound fx from the audio designer of Alan Wake & Max Payne.

FEATURES:
- iOS controller support
- Universal build
- Optimized to run at 60 fps
- Single-device multiplayer for 2 people
- Game Center online leaderboards
- Awesome 3d graphics
- Customize your matches
- Three difficulties: easy, medium and hard
- Rage-Off multiplayer mode: Destroy your friend!
- Tournament mode: Can you defeat the legendary Skar?
Like Ice Rage on Facebook: http://www.facebook.com/iceragegame;