Genres
Controls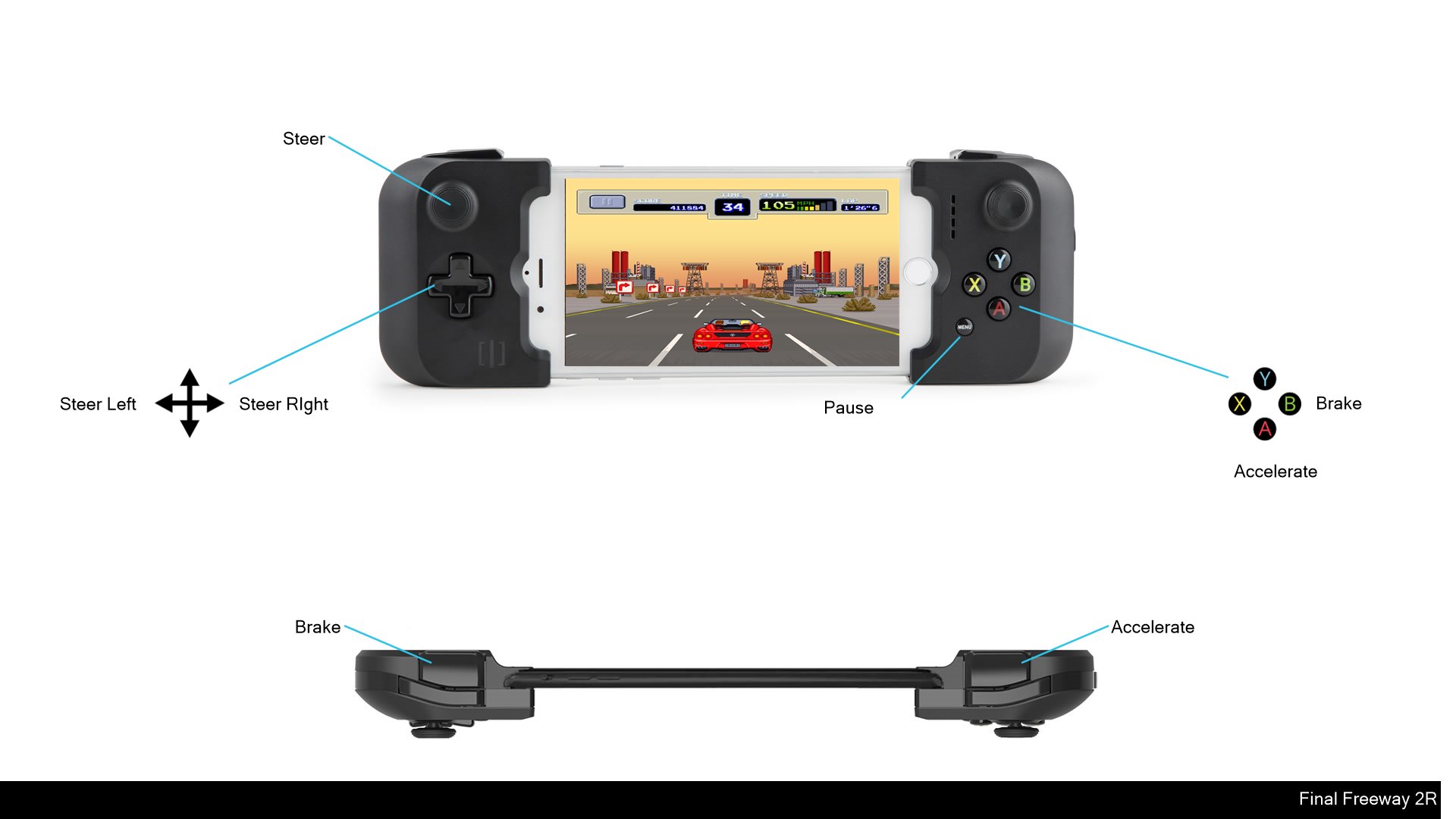 Speed through several exciting stages. Pick a character and choose your path as you drive!
The impressive sense of speed, catchy tunes and a super-retro look, will kick you back to the 80s! Beat the clock to the next checkpoint and don't let the pesky challenger beat you!
FEATURES
- Old-school arcade racing through 14 stages
- Real-time road splits (choose as you go)
- Fast, fast driving action!
- Awesome pixel art, for a perfect retro feeling
- 3 fantastic pop-rock tunes
- 3 selectable characters, with different skills
- Crash sequences (watch out for that tree!)
- Game Center Leaderboards and Achievements
- Touch, accelerometer and MFi Game Controllers support
- 3 difficulty levels
REVIEWS
- Touch Arcade: "I just can't believe how hooked I've been on it since it came out."
- Pocket Gamer: "A pitch-perfect blend of retro nostalgia and blistering, hair-flapping arcade racing."
PROMO VIDEO
- http://youtu.be/OpNkAPMqamU
NOTICE: Virtual Joypad from getjoypad.com seems to be a closed project and we can no longer support it.;