Genres
Controls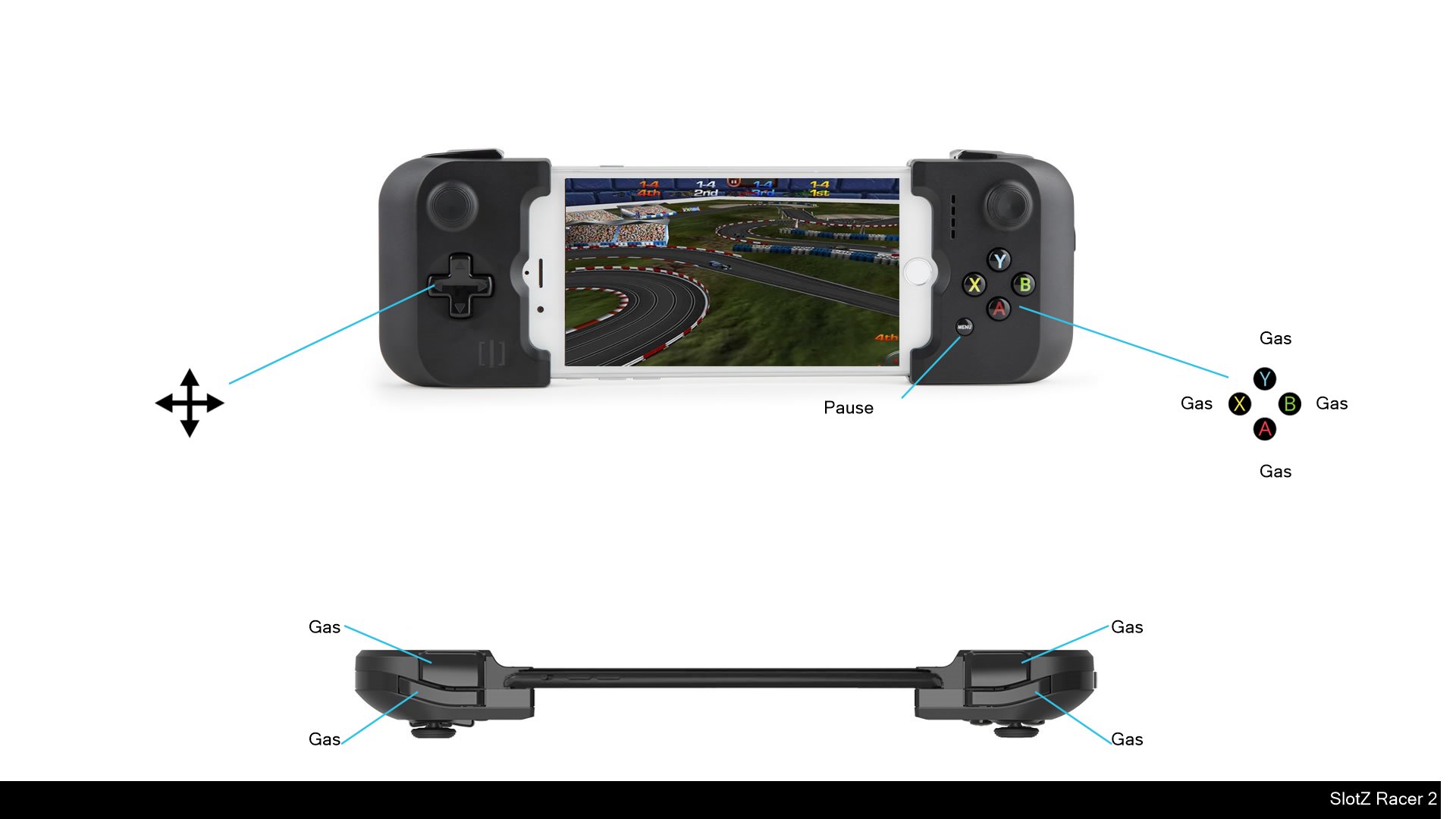 *** NOW ON APPLE TV! ***** Download the Apple TV version for free if you've got SlotZ Racer 2 on iOS!
The original and best slot car racing game for iOS is back! SlotZ Racer 2 is an all new update to the original SlotZ Racer game from the authors of Fish!, Flick Fishing, Any Landing and Tiny TrackZ!
Jump in and start racing, with simple one button control that everyone can master, with a kids mode for the learners and the Nnaargh mode for those that want a serious challenge (and achievements).
Unlock and race 31 different cars and bikes and race them around the world on 31 different tracks, then create your own tracks on race on those too! You can share your creations with your friends online and download tracks other players have created (including several hundred from the original SlotZ Racer!)
Challenge yourself and try and win all the different championships then challenge your friends with the Game Center Time Trials Leaderboards and achievements.
Play against up to 3 friends on the same device in multiplayer mode (network Party mode coming soon!)
Fully customise your cars with the Pro Tune and Car Editor features.
Want even more great Strange Flavour games? Grab our Planes, Trains and Automobiles (And Fish!) bundle to get 4 of our games for a great price (and if you already own any of them, you can use "Complete my Bundle" for even less!);