Genres
Controls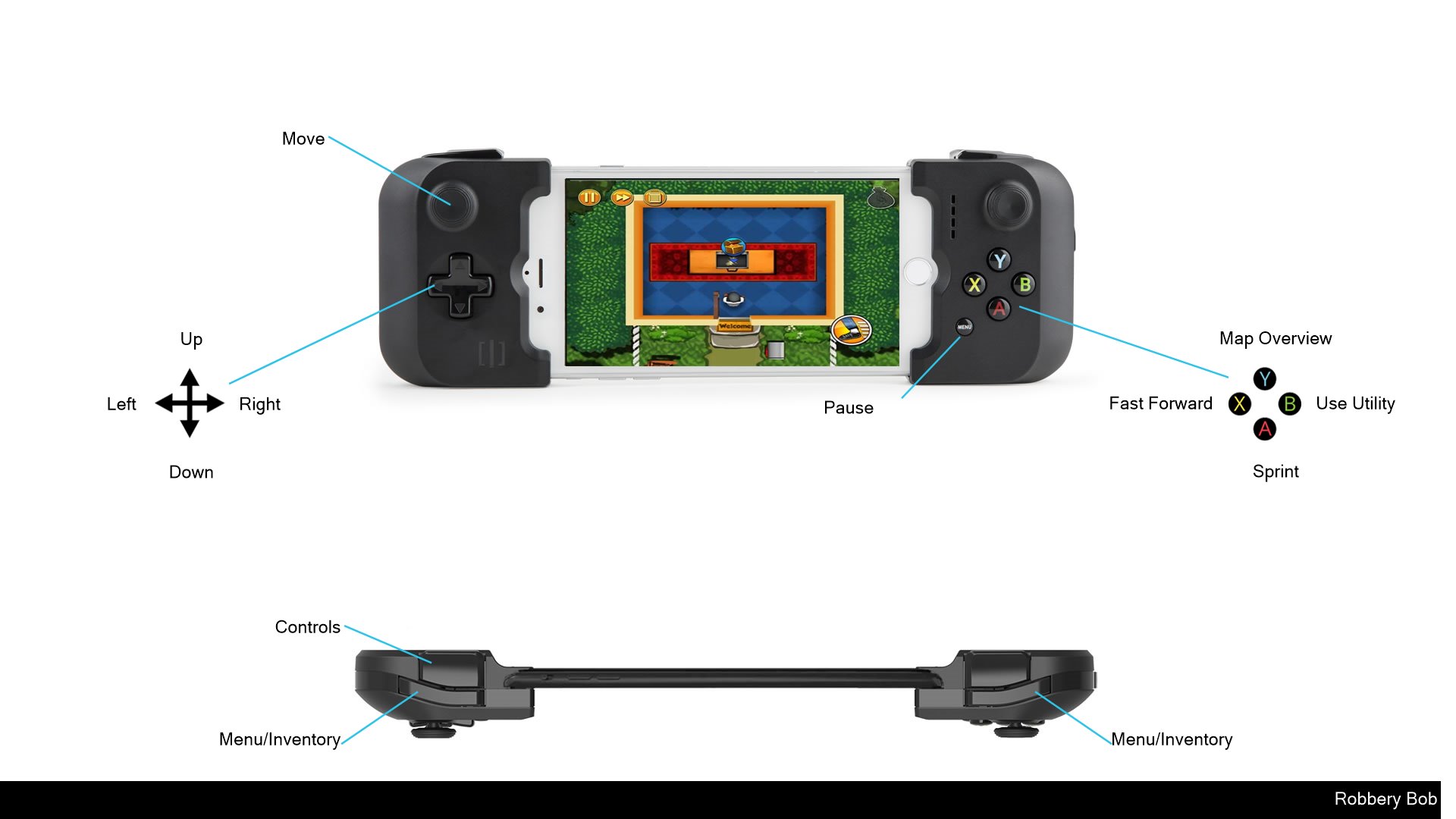 Introducing the Man of Steal…
Play as Bob, the hapless burglar intent on changing his ways. Unfortunately for Bob, however, he's going to be forced into a few final jobs before he's allowed out of the criminal life.
This app offers in-app purchases. You may restrict in-app purchasing using your device settings.
"This game is genuinely a joy to play and an interesting take on the robbing genre." — App-Score
"If the Grand Theft Auto phenomenon has taught us anything, it's that we as a people love theft. Robbery Bob is just one of the many games that fill that demand." — Polygon
Sneak past security guards, residents and sleeping bulldogs as you recover the loot in each stage. Use your ninja-like skills, abilities, utilities, and costumes to hide in some tight squeezes and avoid detection.
Your sticky-fingered missions will take you through a local neighbourhood, Downtown, and even through some secret labs. Can you get a perfect on every one?
Robbery Bob features:
• Avoid being detected as you break into houses, shops, and more in over 100 challenging levels
• Use your skills to dodge traps in your way and find all the available loot
• Pinch everything from secret documents to old pairs of clothes – don't forget to grab those hard to find TV remotes!
• An engrossing comical storyline complete with hilarious animations and a genuinely twisting narrative
• Customise Bob with cool items and outfits;