Genres
Controls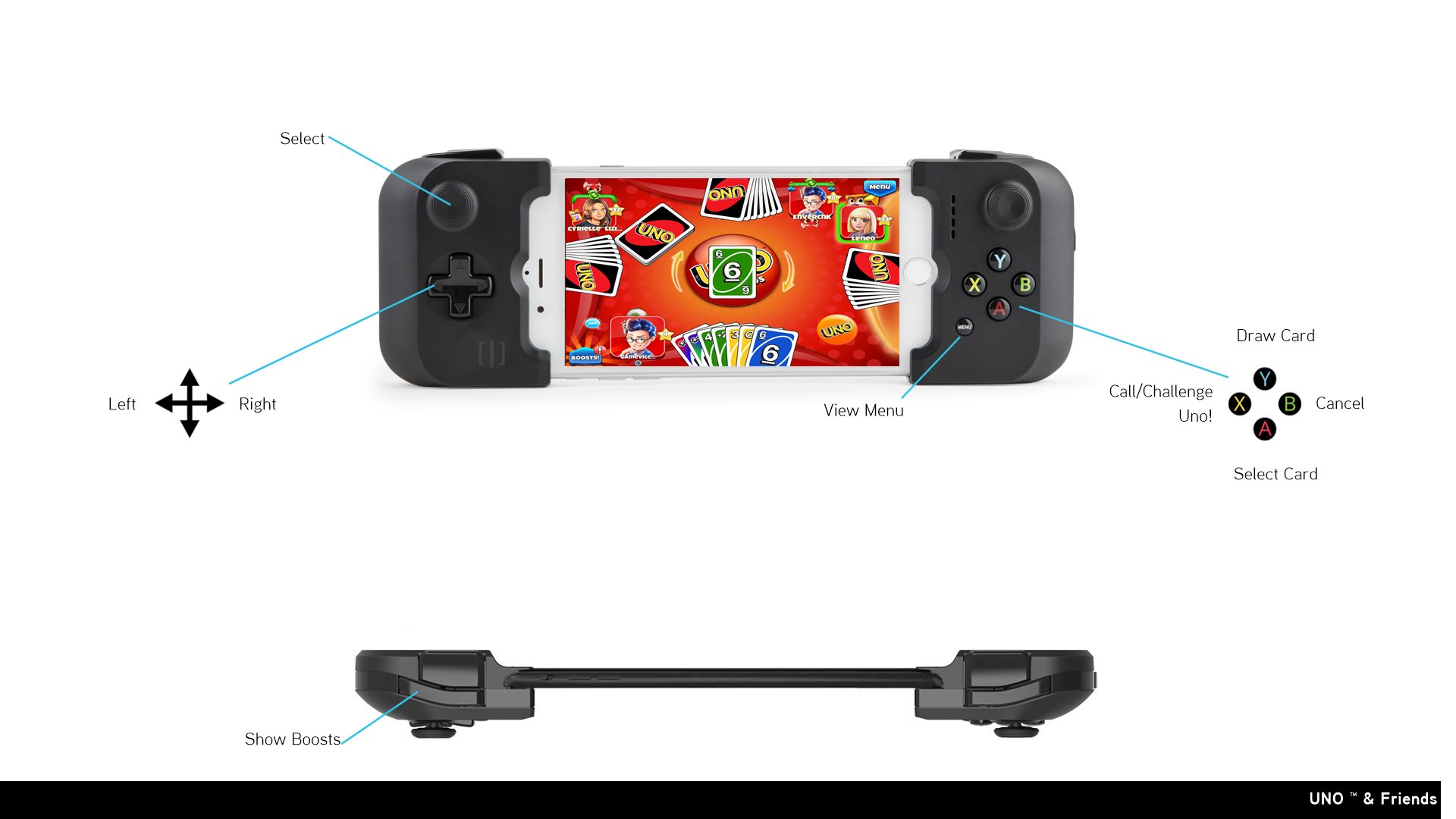 UNO ™ & Friends: Fast fun for everyone!
UNO ™, the world's most beloved card game, introduces a new free social experience!
Playing UNO ™ with friends, family, and the millions of fans worldwide has never been easier! Join one of the largest mobile gaming communities and enjoy a free multiplayer experience, brand-new game modes and tournaments that let you shout "UNO!" on a whole new level!
GAME FEATURES:
√ Easy to learn, difficult to put down!
√ Play in Tournaments and become an UNO champion!
√ Team up for the win in 2vs2 UNO!
√ Use Boosts & Companions to diversify your strategy!
√ Level up your UNO Companions and unleash their powers!
√ Create custom games and invite your friends to play!
√ Challenge millions of UNO fans worldwide!
_____________________________________________
You can download and play this game for free. Please be informed that it also allows you to play using virtual currency, which can be acquired as you progress through the game, or by deciding to watch certain advertisements, or by paying with real money. Purchases of virtual currency using real money are performed using a credit card, or other form of payment associated with your account, when you input your iTunes account password. You will not be asked to re-enter your credit card number or PIN. Once your iTunes account password is entered, your account will allow in-app purchases for 15 minutes. To restrict or disable in-app purchases, you can change the settings on your device.
This game contains advertising for Gameloft's products or some third parties which will redirect you to a third-party site. You can disable your device's ad identifier being used for interest-based advertising in the settings menu of your device. This option can be found in Settings -> Privacy -> Advertising.
Certain aspects of this game will require the player to connect to the Internet.
_____________________________________________
Visit our official site at http://www.gameloft.com
Follow us on Twitter at http://glft.co/GameloftonTwitter or like us on Facebook at http://facebook.com/Gameloft to get more info about all our upcoming titles.
Check out our videos and game trailers on http://www.youtube.com/Gameloft
Discover our blog at http://glft.co/Gameloft_Official_Blog for the inside scoop on everything Gameloft.
Privacy Policy : http://www.gameloft.com/privacy-notice/
Terms of Use : http://www.gameloft.com/conditions/
End User License Agreement : http://www.gameloft.com/eula/;