Genres
Controls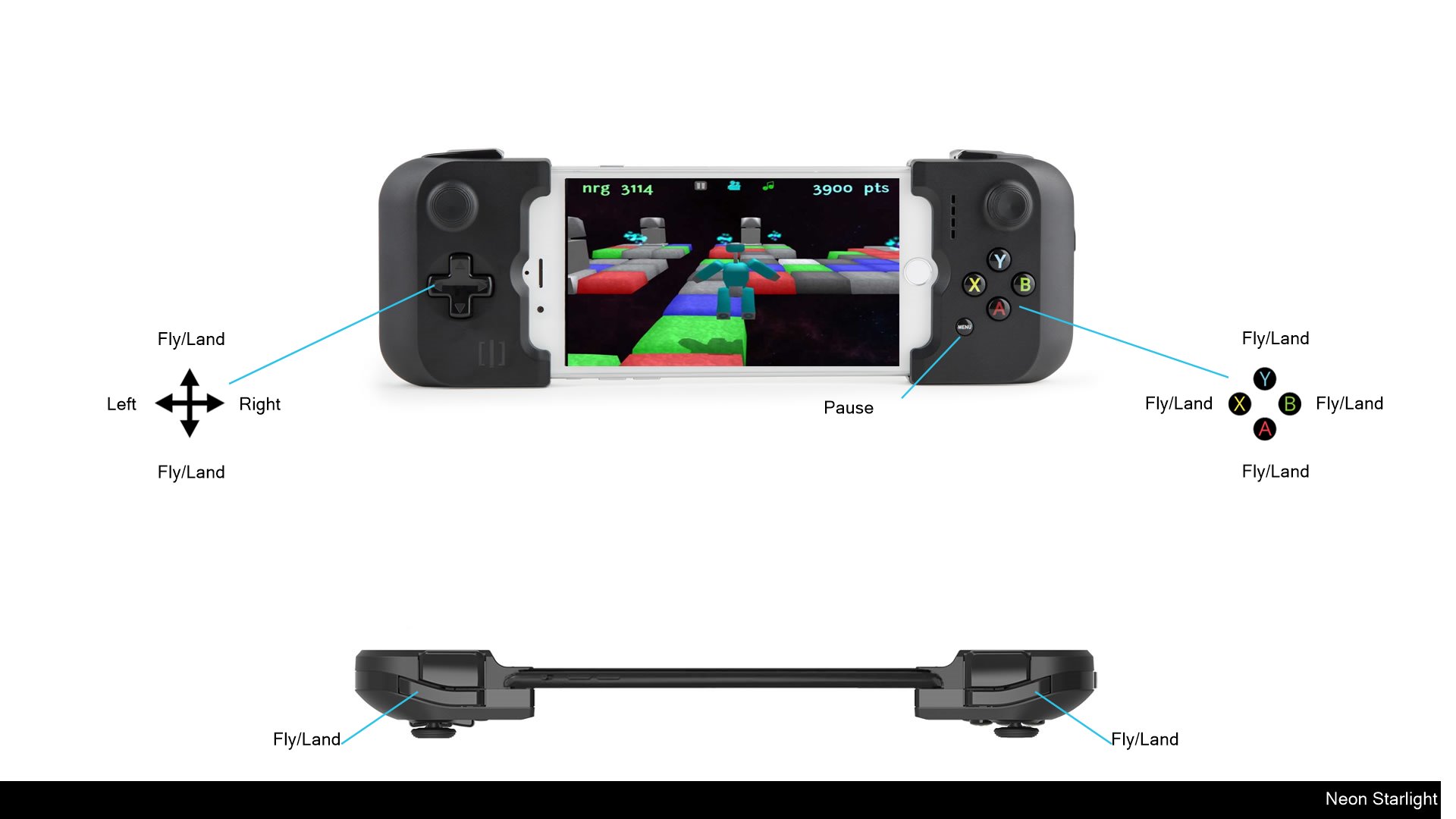 Available for OSX and iOS! What could the future hold for civilisation? Who will help on our path through the stars and what challenges await?
Set in the distant future, NEON STARLIGHT is a journey with a utopian society harvesting energy from starlight. You play NEON, an intrepid maintenance droid, exploring levels full of puzzles designed to challenge and entertain you.
Clear particle leaks and pollucite crystals to activate the ender portal but don't run out of energy. As levels progress additional challenges unfold. Find out how SolVest can leap into the future with the help of the mysterious Emerald Scout Team and the Cubix Quantum Computer!
____________________________________________
. IMMERSIVE 3D world to explore.
. Unlock 18 levels in FULL version.
. Unlock 3 levels in LITE version.
. COMPETE in the Game Center.
. PLAY with Game Controllers.
. Switch CAMERA views in game.
. SWIPE left / right to turn
. TAP centre to toggle flight.
. UPLIFTING backing track: get in the zone!
____________________________________________
ENJOY exploring the intrepid universe of NEON STARLIGHT and tell us what you think!
TWITTER: @NeonStarlightAp
WEB: neonstarlight.intrepiduniverse.com;