Genres
Controls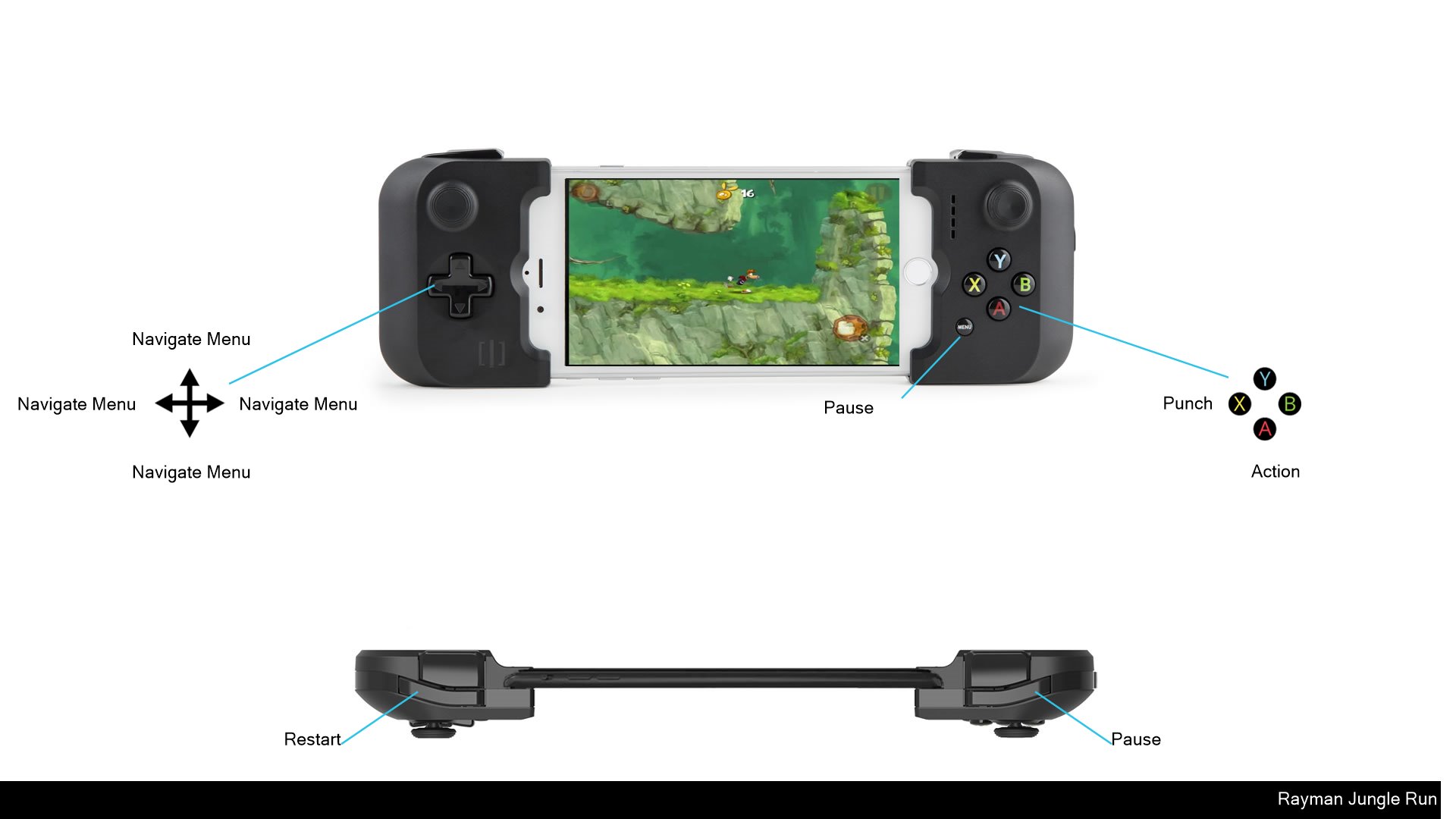 **APP STORE BEST OF 2012**
"A marvel to look at" – IGN
"One of the most gorgeous games I've seen on iOS" - Gamezbo
"Fast, tense, beautiful" 9/10 - Pocketgamer

- DOES NOT SUPPORT iPHONE 3G or any previous device. - 

The legendary platforming hero is making the jump to your favorite iOS device! Rayman Jungle Run is powered by the same UbiArt Framework engine that brought you Rayman Origins - Winner of numerous Game of the Year and Platformer of the Year awards.
- Beautiful graphics supported by Retina Display
- New worlds to discover
- New powers to unlock
- Captivating music
- Smooth touch-based controls
- Exclusive wallpapers to unlock for your device
- Multiple Cloud saves support
- GameCenter Leaderboards
Rayman Jungle Run is easy for all ages to pick up and play, but challenging for the longtime Rayman fans to master. Unlock the Land of the Livid Dead levels if you have the skills!

Stay on top of your game! Get the latest news, deals and more at....
FACEBOOK: http://facebook.com/UbisoftMobileGames
TWITTER: http://twitter.com/ubisoftmobile
YOUTUBE: http://youtube.com/user/UbisoftMobile
If you have any feedback, please email us at apple.support@ubisoft.com;