Genres
Controls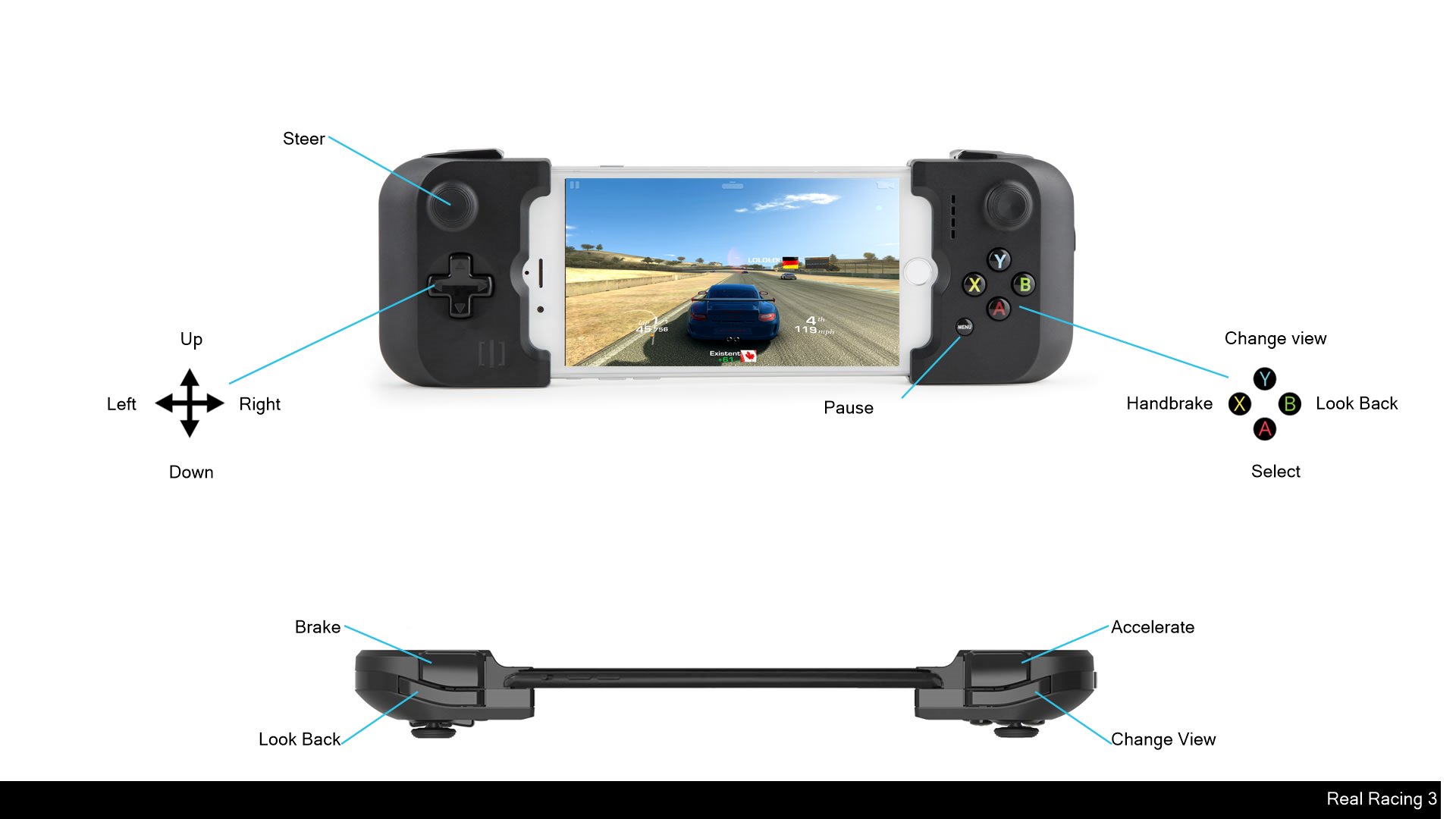 Over 200 cars. 18 real-world locations. The definitive racing experience.
Read on for important info below!
Real Racing 3 is the award-winning franchise that sets a new standard for mobile racing games.
This app offers in-app purchases. You may disable in-app purchasing using your device settings.
This app may contain content provided by third parties. Electronic Arts is not responsible for such content.
Over 400 Million Downloads!
Real Racing 3 features officially licensed tracks with 40 circuits at 18 real-world locations, a 43-car grid and over 200 meticulously detailed cars from manufacturers like Ferrari, Porsche, Bugatti, Chevrolet, Lamborghini and Audi. Plus Real-Time Multiplayer, Social Leaderboards, Time Trials, night racing, and innovative Time Shifted Multiplayer™ (TSM) technology, allowing you to race anyone, anytime, anywhere.
**This is a resource-intensive game featuring extremely high-quality visuals. Please make sure you have at least 2.5GB of free space on your device.**
PRAISE FOR REAL RACING 3
"Feels a full generation ahead of the competition" (IGN, 9.1/10, Editors' Choice)
"A stunning visual masterpiece on mobile" (Touch Arcade)
"Sets the new standard on mobile for racing games" (Pocket Gamer, 9/10, Gold Award)
REAL CARS
Take the wheel of over 200 vehicles from manufacturers like Ford, Aston Martin, McLaren, Koenigsegg and Pagani.
REAL TRACKS
Burn rubber on 18 real tracks in multiple configurations from top worldwide locations, including Silverstone, Hockenheimring, Le Mans, Dubai Autodrome and many more.
REAL PEOPLE
Take on friends and rivals in global 8-player, cross-platform, real-time racing. Or drop into any race to challenge their AI-controlled versions in Time-Shifted Multiplayer™.
MORE CHOICES THAN EVER
Compete in over 4,000 events, including Cup races, Eliminations and Endurance challenges. View the action from multiple camera angles and fine-tune the HUD and controls to your preference.
THE PREMIER RACING EXPERIENCE
Powered by the remarkable Mint™ 3 Engine, Real Racing 3 features detailed car damage, fully functional rearview mirrors, and dynamic reflections for truly HD racing.
__
Terms of Service: http://www.ea.com/terms-of-service
Game EULA: http://tos.ea.com/legalapp/mobileeula/US/en/GM/
Visit https://help.ea.com/ for assistance or inquiries.
EA may retire online features and services after 30 days' notice posted on www.ea.com/1/service-updates
Important Consumer Information: requires a persistent Internet connection (network fees may apply); requires acceptance of EA's Privacy & Cookie Policy, TOS and EULA includes in-game advertising; collects data through third party analytics technology (see Privacy & Cookie Policy for details); contains direct links to the Internet and social networking sites intended for an audience over 13.
By installing this game, you consent to its installation and the installation of any game updates or upgrades released through your platform. You can turn off automatic updates through your device settings, but if you do not update your app, you may experience reduced functionality.
Some updates and upgrades may change the way we record usage data and metrics, or change data stored on your device. Any changes will always be consistent with EA's Privacy and Cookie Policy, available at privacy.ea.com. You can withdraw your consent at any time by removing or disabling this app, visiting help.ea.com for assistance, or by contacting us at ATTN: Privacy / Mobile Consent Withdrawal, Electronic Arts Inc., 209 Redwood Shores Pkwy, Redw;