Genres
Controls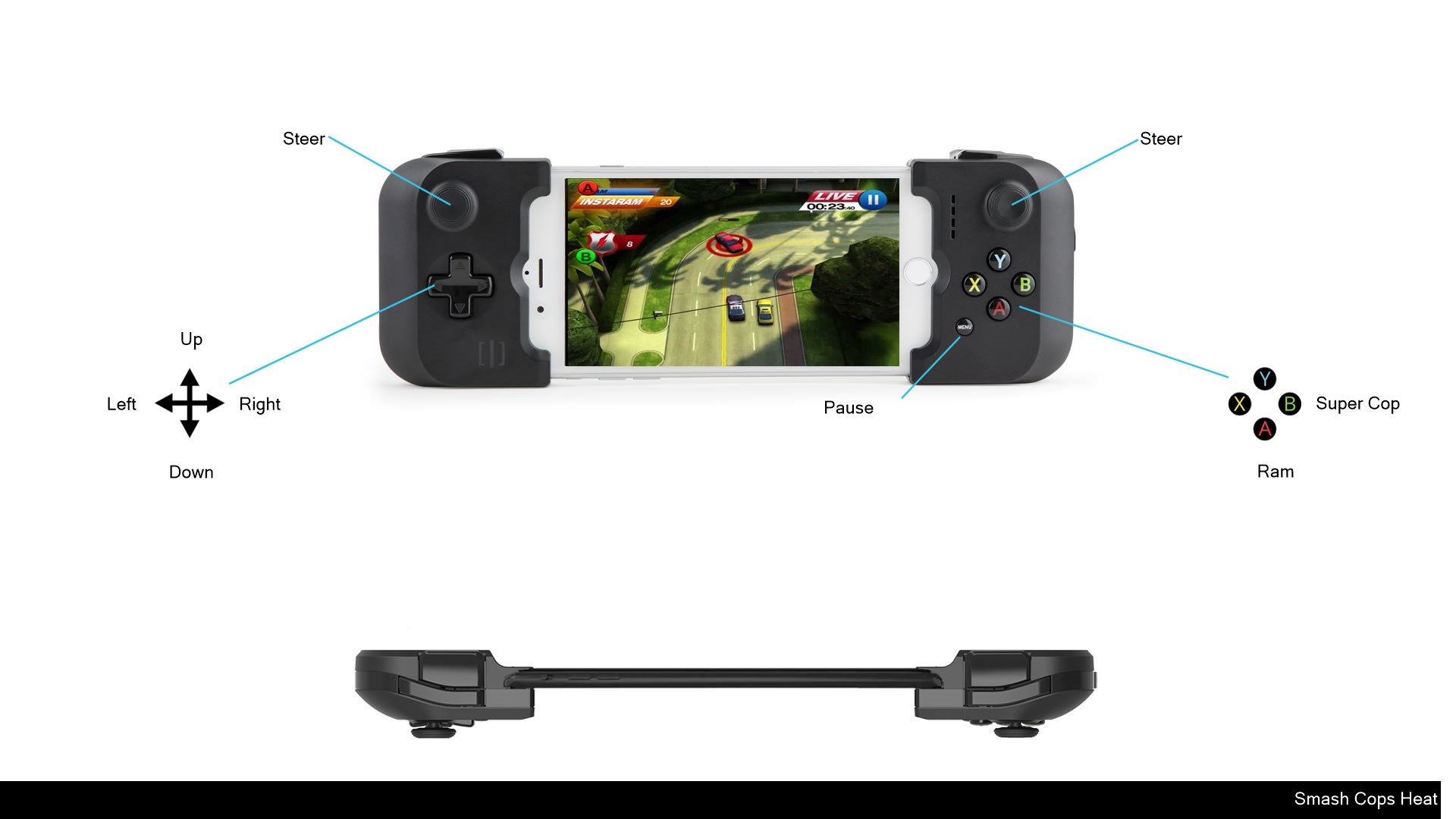 The smash hit action game enjoyed by over five million players is back, supercharged with cool new features, bonus missions and extreme pursuit vehicles. Hit the streets and take on a city full of criminal mayhem!
--
BE THE POLICE IN AMERICA'S WILDEST TV CHASES
Smash Cops Heat is an intense action racing game which pits your driving skills against felons desperate to outrun you in wild chases.
► Pursue and takedown high speed felons
► Escape criminal attacks in heart-stopping chases
► Stunning 3D graphics
► Large, beautiful, driveable city
► Physics based chaos and mayhem
Ground-breaking, easy to use driving controls; ultra-responsive and accessible to players of all ability.
Explosive new power-ups, exclusive to Heat, let you crank up the carnage.
► Unleash rapid fire takedowns with the brand new InstaRam
► Fend off relentless felon attacks with the new & improved Super Cop
Choose from a huge variety of high performance pursuit cars ranging from American muscle to exotic European hypercars.
--
Smash Cops Heat features items such as power-ups and paint jobs that can be bought in-game. You can manage access to these items in Settings.
--
Facebook: facebook.com/HutchGames 
Twitter: @HutchGames 
YouTube: youtube.com/user/HutchGames 
Web: www.hutchgames.com;