Genres
Controls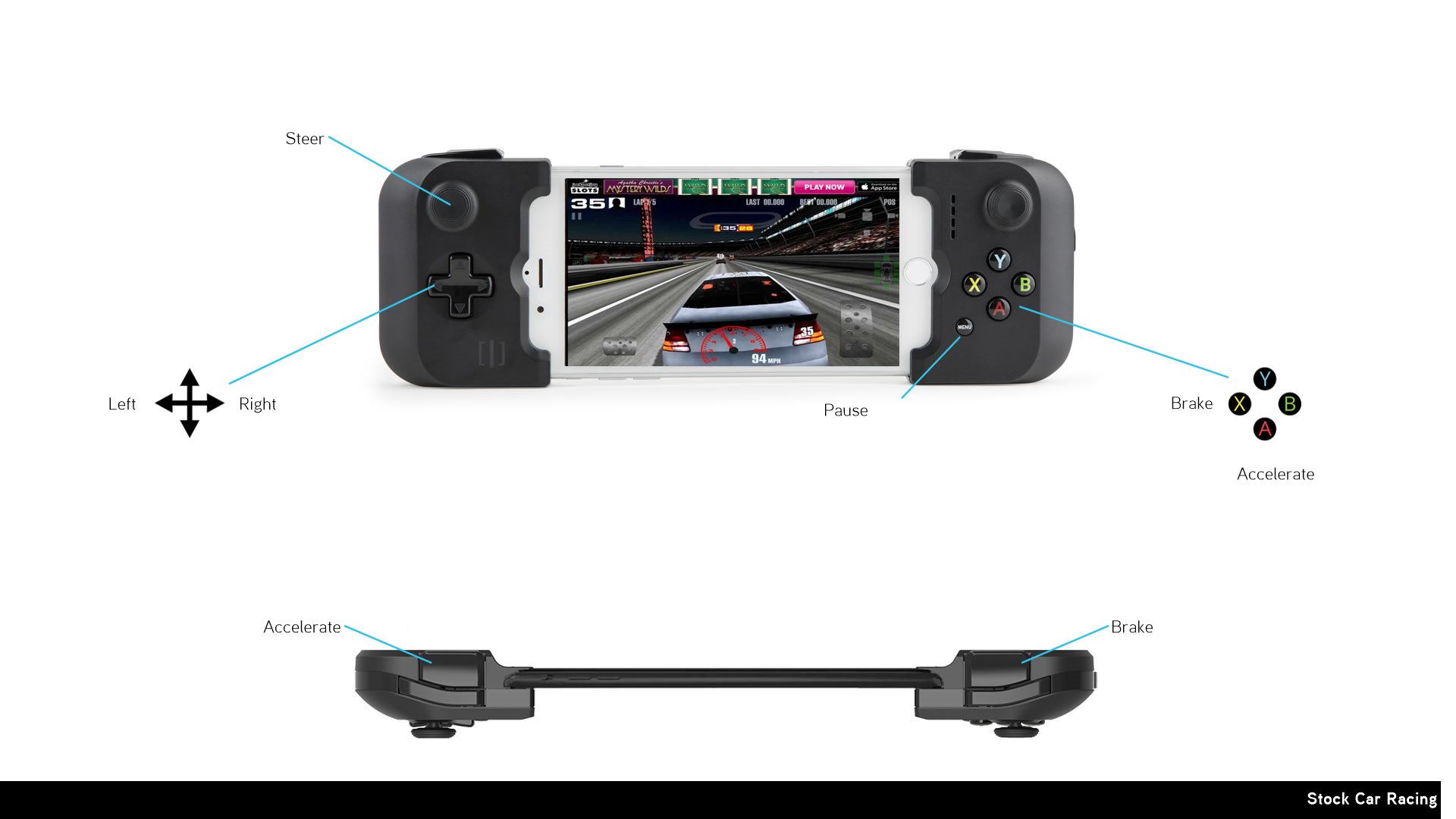 Start your engines! Stock car racing explodes with professional oval track action.
What people are saying:
I love this game. It reminds me so much of Nascar 2003. The one everyone loved. -Kannesss
Very realistic, good graphics and VERY ADDICTIVE!!! A must for any NASCAR fan!!
-GyroDrummer
Experience the adrenaline as you race door to door at speeds over 200mph. Choose your stock car and race on 5 different speedways including the 1 Mile, 2.5mi Quad-Oval, a 1.5mi Tri-Oval and the Paperclip!
RACE MODES :
Multiplayer - Race head to head against other players
Regulation - Race and set the difficulty for higher prizes
Ladder - Race against progressively faster opponents for increasing prizes.
Endurance - Race the full 400 lap distance.
Hot Lap - Set your fastest single lap on Game Center
Practice - Practice racing lines and setup car for race trim
EXPERIENCE THE SPEED
Feel your machine on the absolute limit of adhesion. Earn in-game cash to buy, upgrade, repair and adjust your Stock Car. Qualify to unlock new tracks for increasing prize money.
ONLINE MULTIPLAYER RACING
Beat your friends and join the privileged few to make it onto the leaderboards.
MULTIPLE TRACKS
4 unique tracks to unlock.
REAL CRASH PHYSICS
Persistent car-damage with sparks, smoke and flames for realistic racing.
CUSTOMISE YOUR STOCKCAR
Design your Stock Car with team colours, hood graphics and racing numbers in the Paintshop.
UPGRADE YOUR STOCKCAR
Engine, tires and chassis increasing your car's overall performance.
SETUP YOUR STOCK CAR
Allows you to adjust your car for race trim.
REAL SIMULATION
Visually stunning 3D graphics and realistic physics.
RUBBER-BANDING ASSIST
Helps gets you back into the race quicker.
EARN IN-GAME CASH
Based on finishing position and calculated each lap round, the higher you place the more you earn.
Drivers start your engines!

What more people are saying:
LOVE THIS GAME!!!! -RMcHenry16
Very addicting, especially if your a Nascar Fan! -Dmyr
Best NASCAR app I've ever downloaded. -HitMan6970
This game is the best, nascar related game (next to Nascar Redline and Daytona 500), I've ever played! The racing is really cool (minus the few players that want to wreck you), and I will never delete it. -Awesome Bro 6
Game so far is one of the better nascar type game. -Hereismyname
Never played NASCAR app sooo intense. OMG OMG this app is amazing races are soooo intense!!!! Nice job -Popeye18407
Great game and even better with the new update! -Brandon Parker POPPF;