Genres
Controls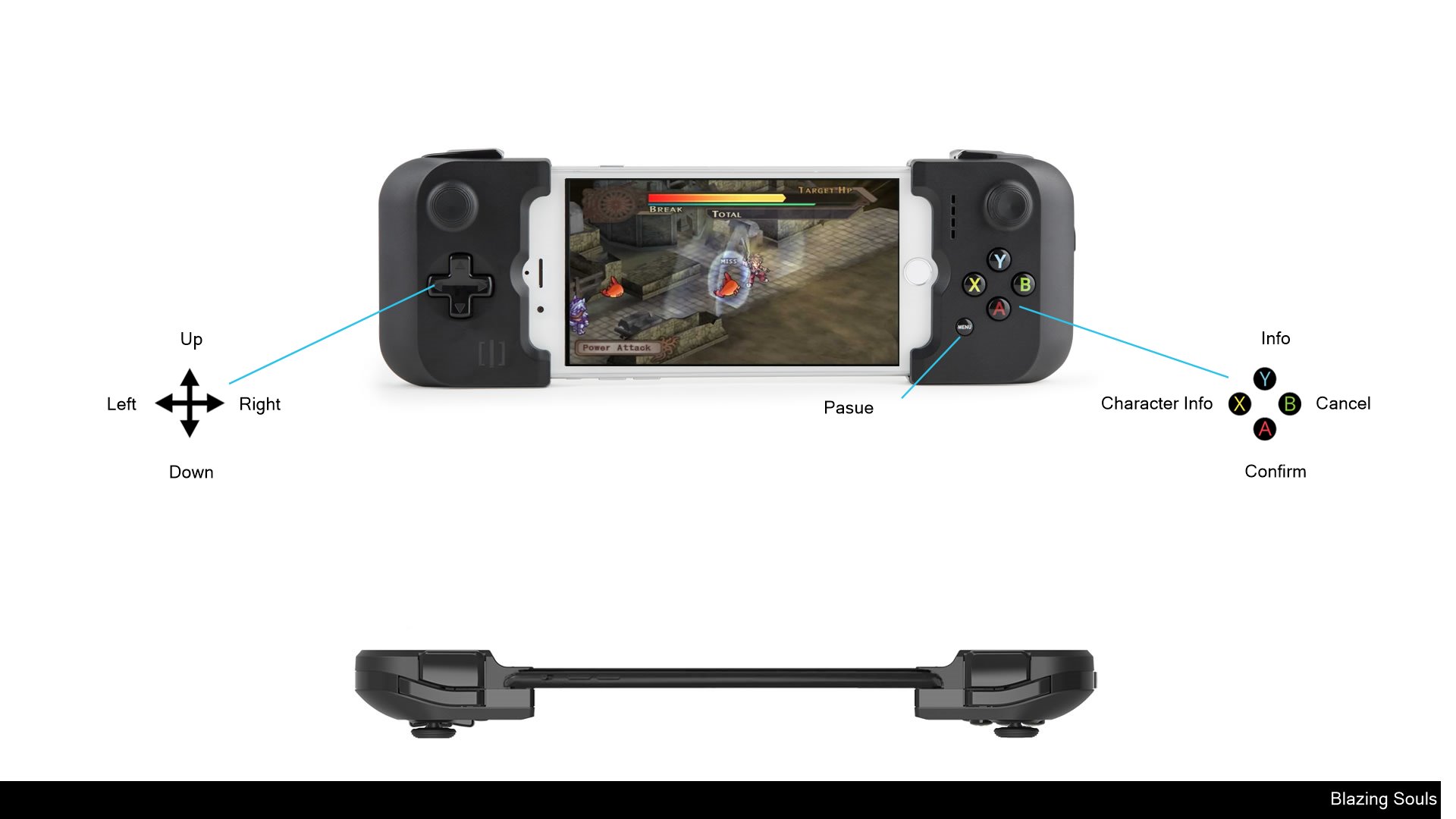 To celebrate the opening of the holiday season HyperDevbox is announcing a special price on all titles available for Android (GooglePlay) and iOS. Right now, and until May 9th , you can capture all your favorite titles for 45% off or more.
Promotional Price is available on all titles from the list below :
ExZeus Arcade
ExZeus 2
LoveCatch
INDY 500 Arcade Racing
Spectral Souls
Blazing Souls
Generation of Chaos
Record of Agarest War
Record of Agarest War Zero
The latest installment in the Spectral Souls series has arrived for iOS.
Get ready for another exciting adventure in the Tactical RPG world of Neverland!
video of gameplay here
http://www.youtube.com/watch?v=7eo3alxDIPk

FEATURES:
* A brand-new, full-scale 100-hour Japanese Tactical RPG for iOS
* Beautiful 3D and 2D High-Res Graphics
* A Revampled, Enhanced Battle System with awesome special Chain-Skills, Break and Overkill
* Over 50 outstanding music tracks
* Higher level of freedom: non-linear gameplay allows you to explore the world at your will, and progress through the story in any order you desire
* More than 80 Playable Characters
* Exploration mode allows you to modify the battle-field with various actions such as and Carry, Climb, Push, and Destroy
* Thousands of Enemies to Battle Against
* Create over 200 special items and skills with a unique Synthesis System
* Over 900 Cool Attack Skills and Animations
* Capture monsters and have them fight as members of your party
* Gorgeous, Cut-Scene Videos.
* AirPlay enabled.
* MFi controller support
This game is simply a must have for all Tactical RPG fans, and especially for fans of the "Spectral Souls" universe.

STORY:
Several decades have passed since the end of the Seven years' war, and peace has finally begun to take hold throughout the war-weary world.
It is in this time of relative tranquility that Zelos, who makes his living as an independent contractor,
comes into possession of a crystal infused with incredible levels of magical energy called a "Core Elemental"
after being involved in a freak accident.
Almost as soon as it fell into his hands, Zelos was besieged by a number of mysterious beings intent on taking the power of the elemental for their own.
As Zelos is forced to fight for his life, the mistery surrounding his birth, as well as his past, slowly emerges into the light.
What secrets still wait to be discovered as he comes to the end of his struggle for survival?

©2013 IDEA FACTORY, developed for iOS, licensed and published by HYPERDEVBOX.;