Genres
Controls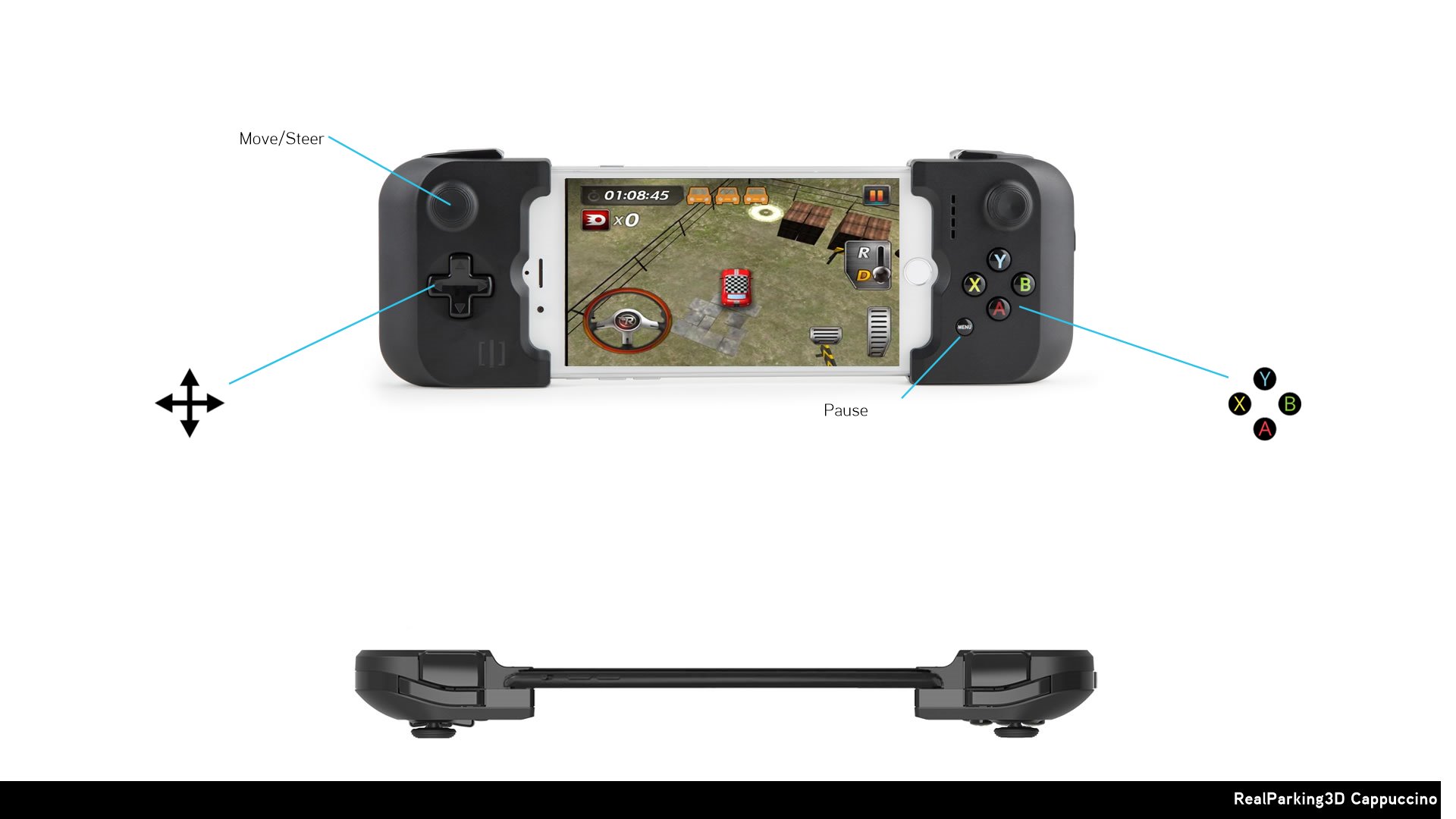 The game that more than four million people were having fun in the whole world! The sequel Realparking 3D. Cappuccino!

Realparkin 3D Cappuccino presents a new standard of mobile phone parking game. Please check that direct experience!
The main objective of the player is to park in the parking lot through to avoid the interference of some.

◆ exhilarating fun whole body trembling like!
Casual parking game that does not require excessive concentration of power, such as the existing Parking game.
Please enjoy the fun while using the booster.
Stress shoot ~! Disappears.
◆ Please try to challenge the gold medal!
Medals, can be displayed (S), the same (B), to challenge the best record of their own money (G),.
◆ The operating method of the change to fit yourself!
Change to handle unfortunately left and right in the game of Racing! Please do not worry now.
Method of operation intuitive and easy.
Operation is easily possible as you do not need Tutorial.
You can be manipulated by changing the right-handed and left-handed.
◆ it is optimized to make the most of the Unity3d engine, to provide the best games
I will provide you with the laws of physics and state-of-the-art graphics.
◆ The Ranking updated and ongoing updates to each Theme!
I can expect.

# I want to customer support and more information, please visit the following site.
http://www.clius.co.kr
We will try to respond positively if you can help to be able to Verify and correct bugs on an ongoing basis.;