Genres
Controls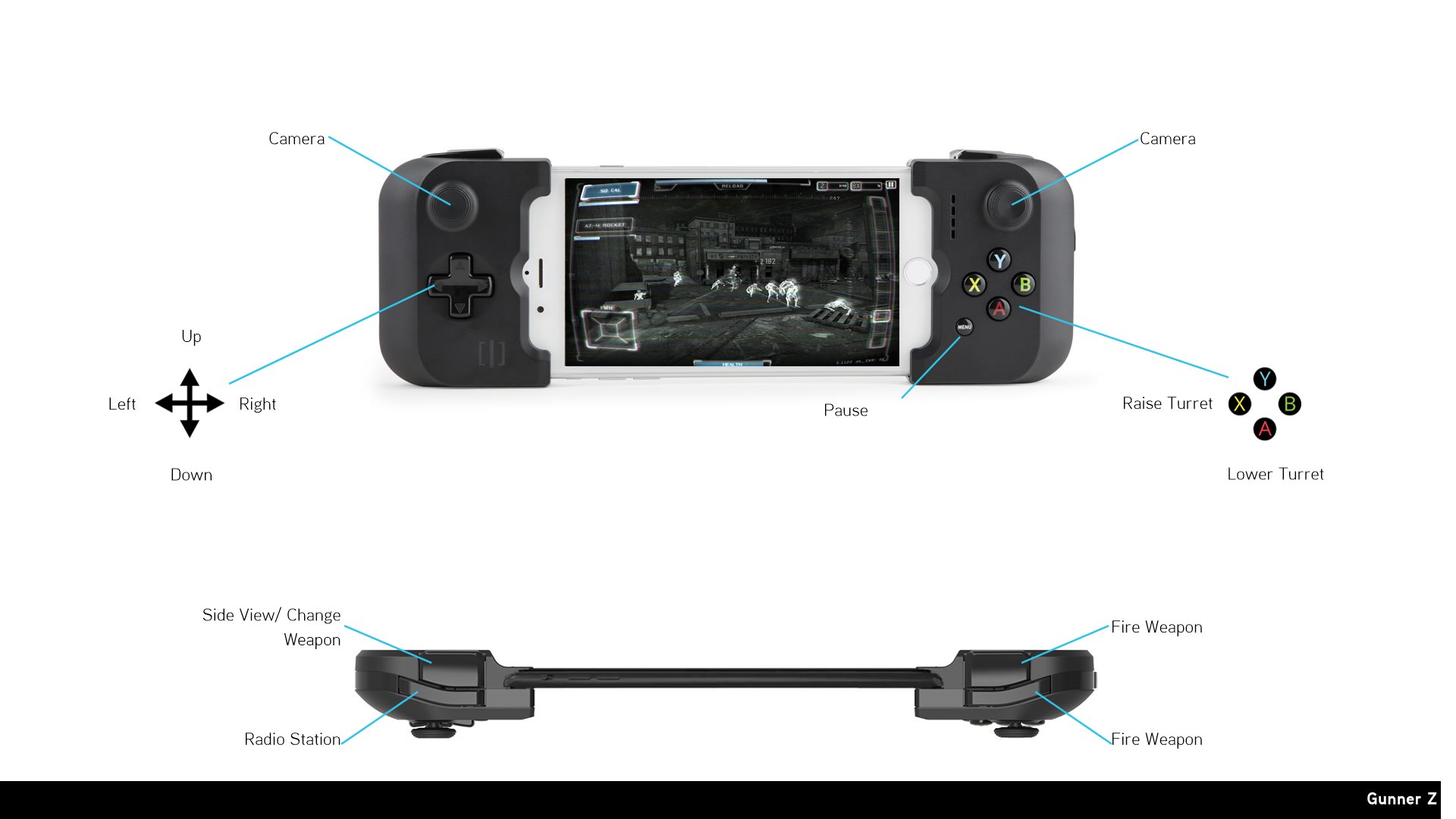 *IMPORTANT* iPod Touch (4th generation) NOT SUPPORTED
Take your fleet of customized "AC-HMV" armored assault trucks into a city overrun by an undead army! However, the enemies aren't merely mindless zombies; a powerful enemy military is using the engineered threat as a tool. Run by General Thacter, this twisted army utilizes undead soldiers and huge biological beasts as weapons alongside remotely operated mechanized units such as aerial drones, tracked RPG turrets, APCs, tanks, and more. The only force capable of stopping the undead army is YOU!
_______________________________________
RECOGNITION:
"Gunner Z for the iOS looks pretty damn amazing"
-Destructoid
"Our 36 most anticipated iOS games for the rest of 2013"
-Pocket Gamer UK
"Ten times scarier than most zombies you've probably seen"
-GameZebo
"Meh. could b better"
-Some comment on YouTube
_______________________________________

Install and customize machine guns, rockets, grenades, guided missiles, giant miniguns, and future weapons like railguns and aim-assisted smartgun systems. Install powerful camera and turret sensors including recoil stabilizers, explosive and threat detectors, jammers, proximity detectors, zoom lenses, and more!
Search for valuable "VIP" enemies and earn cash, health, level XP, and ammo as you clear out hostile intersections and wipe out ambushes. DESTROY ALL ZOMBIES!!

FEATURES:
• Full controller support
• Jaw dropping NightVision imagery
• Dynamic levels
• Both military units and undead zombie hordes
• Vehicle and armor customization
• Huge array of weapon and sensor upgrades
• Perks for player and vehicles alike
• Airplay support for AppleTV
• Character levels
• Dynamic Weather FX
• 30+ Missions
• Friend Challenges
• Game Center leaderboards
• iCloud support
• Share replays with Everyplay;