Genres
Controls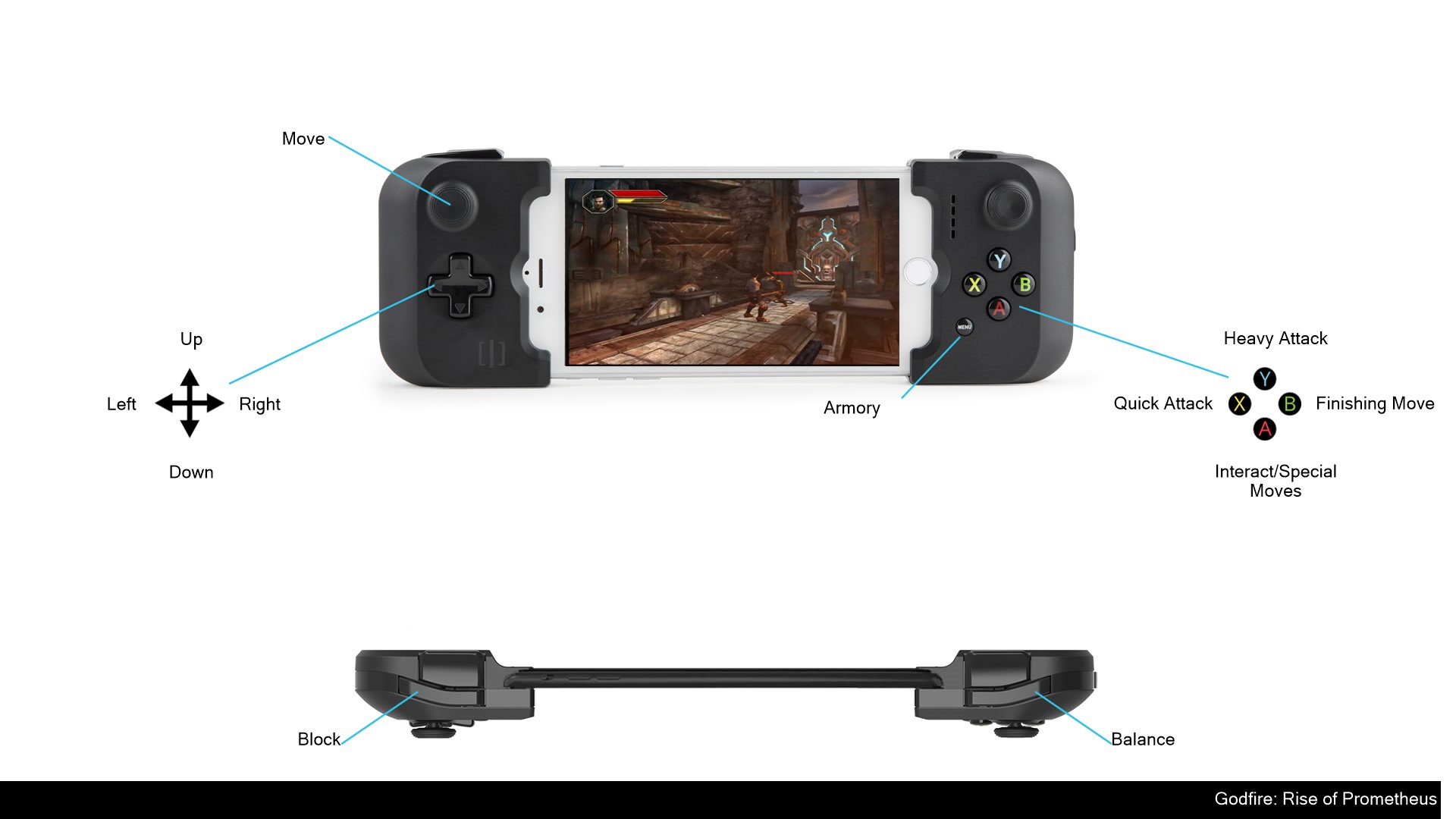 Godfire: Rise of Prometheus is an action-adventure experience unlike any other on App Store, with console-quality graphics, vicious free-flow combat and epic boss battles.
TOUCH ARCADE: "Nectar of the Gods." - 4/5
GAMES IN ASIA: "AAA mobile gaming experience." - 8/10
WHAT MOBILE: "Best graphics we've ever seen on mobile."
Become titan Prometheus as he embarks on an epic quest to retrieve the all-powerful Godfire Spark and faces the wrath of gods to save mankind from doom!
VICIOUS COMBAT AGAINST HORDES OF ENEMIES
Fight using dozens of weapons and devastating wrath attacks in a dynamic combat system – all while freely navigating the battlefield using intuitive controls.
CHALLENGING BOSS BATTLES
Face nightmarish monsters in visually stunning, multi-phased boss battles of epic proportions.
FREE EXPLORATION
Journey a beautiful world of myth and technology, riddled with secrets, puzzles and dozens of unique weapons and items to discover.
NEXT-GEN QUALITY GRAPHICS
Witness amazing Unreal Engine visuals, created in collaboration with Oscar-nominated animation studio Platige Image.
EPIC ADVENTURE
Immerse yourself in the story of Prometheus thanks to cinematic action, fully featured cutscenes and dialogues voiced by professional actors.
COMPETITIVE SURVIVAL MODE
Fight against hordes of bloodthirsty enemies and time in the game's Survival Attack mode, and challenge your friends using a variety of online social features and leaderboards.
ENDLESS CUSTOMIZATION
Level up Prometheus, learn new skills, discover a variety of upgradable weapons, armor and magical items, and fight using power-ups fit for a titan hero.
NEW CONTENT UPDATES
Enjoy regular free content updates introducing new story chapters expanding the adventure, more dynamic Survival arenas, powerful weapons and more.
For more information visit: www.godfiregame.com
Follow Godfire on Facebook: www.facebook.com/godfiregame;