Genres
Controls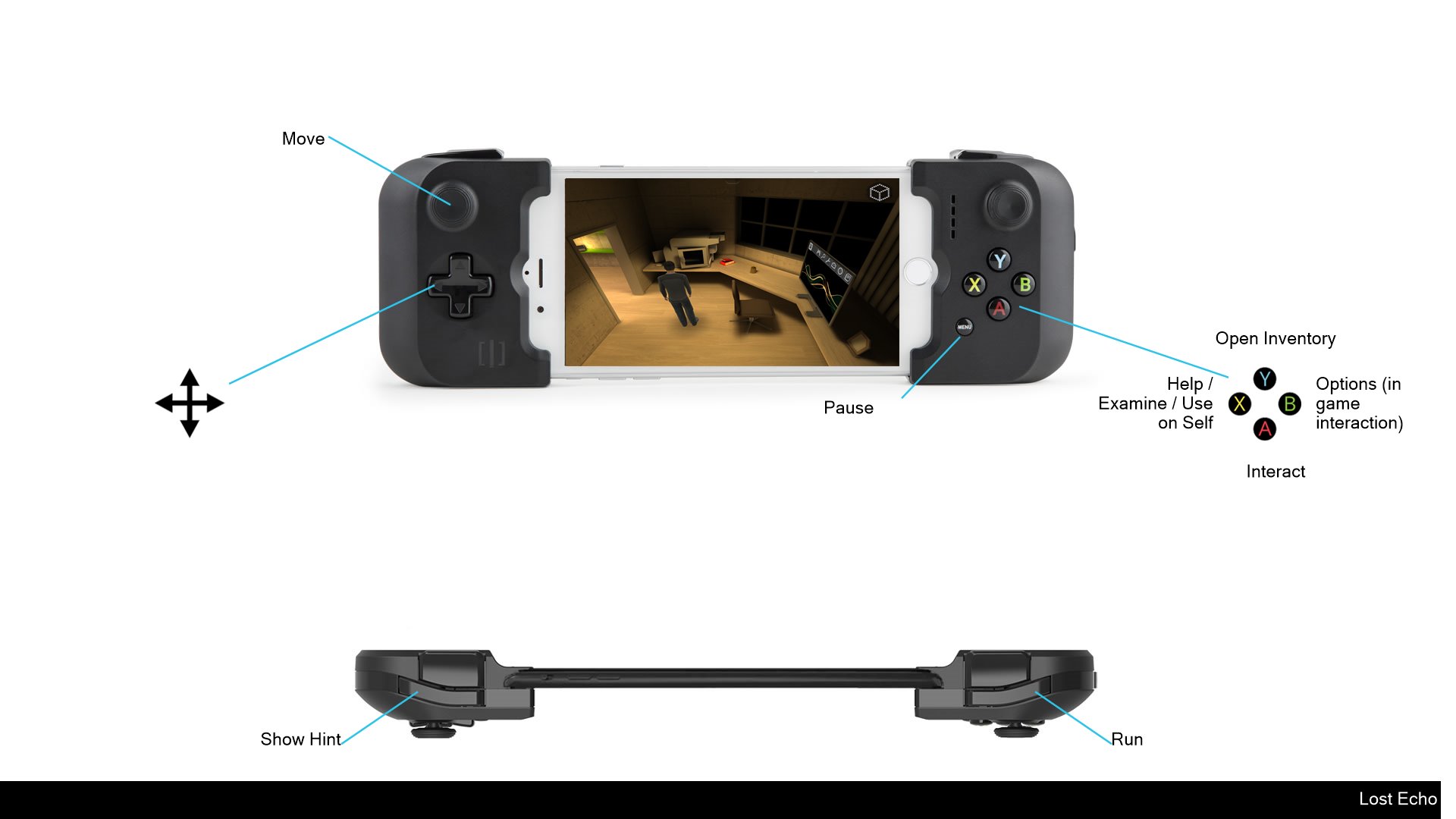 Featured by Apple in:
15 Most Mysterious Games, Epic Adventures, 15 Greatest Storylines, Amazing Adventure Games, Spectacular Stories, Best New Games, Games Are Art
"A richly defined, innovative experience, Lost Echo is exactly what an iOS adventure should be, capturing the spirit of traditional adventure gaming with all the potential the platform has to offer." -AdventureGamers.com
"I can't help but be completely and utterly impressed." -IndieGames.com
"This is a must-buy for anybody who loves sci-fi, mystery, or just adventure games in general." -148apps
"A good looking game with a challenging mystery waiting to be solved: you won't be able to put it away!" -Touch Tap Play
In the near future Greg's girlfriend Chloe mysteriously disappears in front of him. He starts a desperate search for her. What happened? Why does no-one else remember her?
Solve puzzles, explore fully 3d environments, interact with numerous characters and solve the mystery!
Lost Echo is a modern, story driven, visually ambitious, intuitive, sci-fi mystery adventure game.
FEATURES
* Detailed and realistic graphics, rarely found on mobile devices. And they work on devices as old as a 3GS!
* A soundtrack written specifically for the game. Drawing from multiple genres so it creates the proper atmosphere for each area.
* An engrossing mystery with a satisfying conclusion. Meet and interact with numerous characters, find clues and slowly reveal the truth. But is the truth really enough?
* Point and click is one of those genres where touch devices just make sense. We made sure we took advantage of that.
* Two modes: normal and "old school", so you can play regardless of experience with the genre!
Find out more info and media on:
-------------------------------
www.kickback-studios.com
twitter.com/KickBackStudios
facebook.com/KickBack.GameStudio
facebook.com/lostecho.game;