Genres
Controls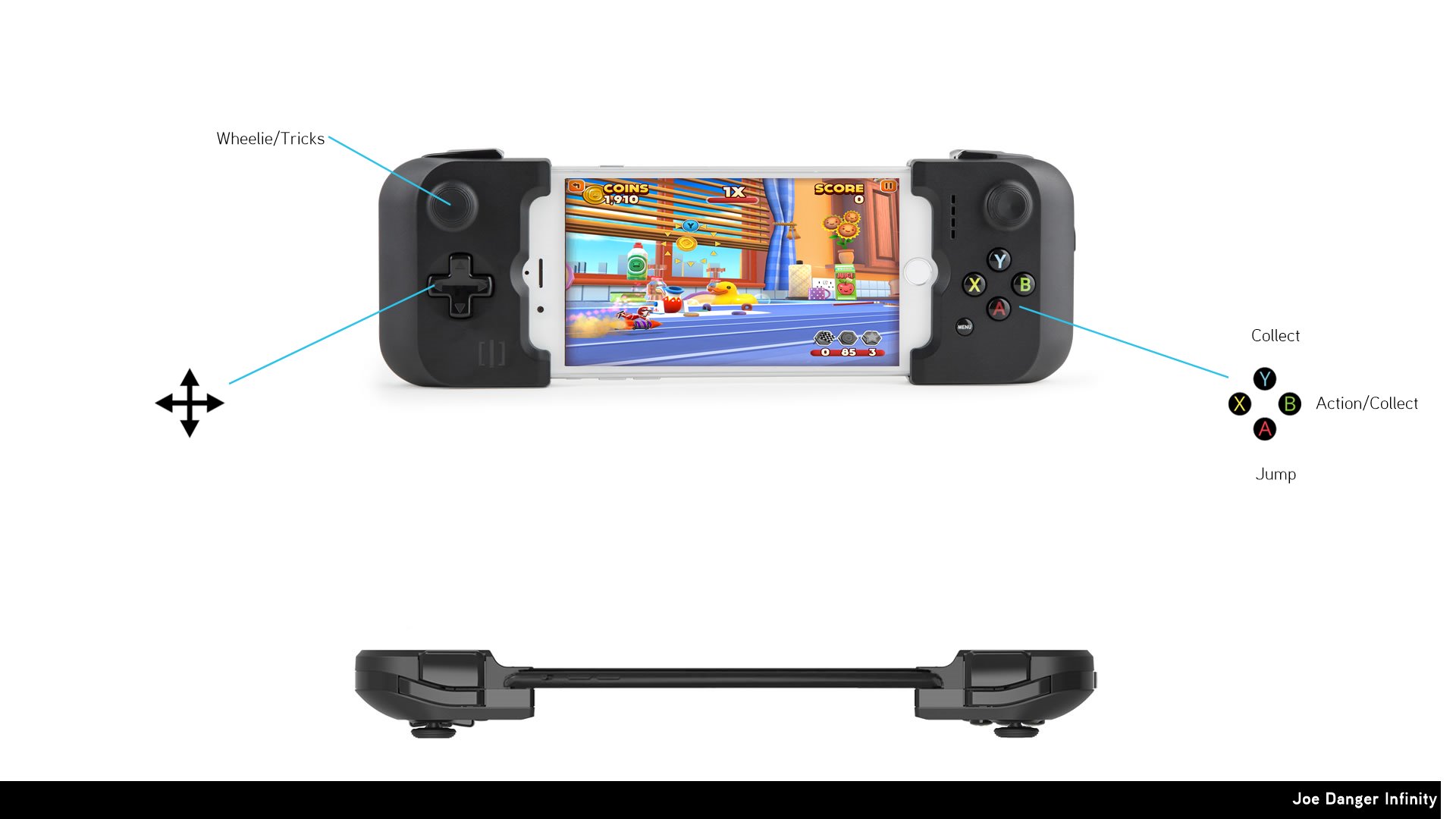 **"Joyous and addictive" PocketGamer **
**"One of our favorite games on iPhone" TouchArcade**
**"Looks beautiful" 148Apps **
**"Endless Fun" Kotaku**
JOE DANGER'S HUGE ADVENTURE IN A MICRO WORLD!
The World's Most Determined Motorbike Stuntman has been shrunk down into a tiny world with hundreds of new levels!
Defy death with dozens of new vehicles! There's motorbikes, cars, airplanes… even a tank and a runaway firework! Fight remote control helicopters, dodge snooker balls and use a block of cheese to ramp over bowls of soup!
If you enjoyed Joe Danger Touch, one of the App Store's BEST of 2013, then you'll LOVE Joe Danger Infinity and his infinite micro world.
*VEHICLES! 20+ new vehicles. Motorbikes! Cars! Planes!
*FUN! Critically acclaimed gameplay in your hands
*BOSS BATTLES! Can you defeat them?
*INFINITY! Hundreds of levels!
*UNLOCKABLES! 25+ playable characters to discover
*COMPETITION! Pull tricks and combos to beat your friends
More praise for the original multi-award winning Joe Danger Touch:
**"Lovingly crafted" 9/10 IGN **
**"Funny and super addictive" 9/10 Eurogamer**
**"A gorgeous, must-have motorbike game" 9/10 PocketGamer **
**"One of the most fun games on iOS" 9/10 Digital Spy**
ENHANCED for iOS7 - iPhone 5, iPod 5, iPhone 4S,new iPad with retina display, iPad 2, iPad Air and iPad Mini!
60fps Retina graphics with normal mapping, dynamic shadows and hundreds of physics objects!
Hello Games is a tiny indie studio, your support and 5-star ratings keep the updates coming :)
Find out more @ www.joe-danger.com
Follow us @ www.twitter.com/hellogames;