Genres
Controls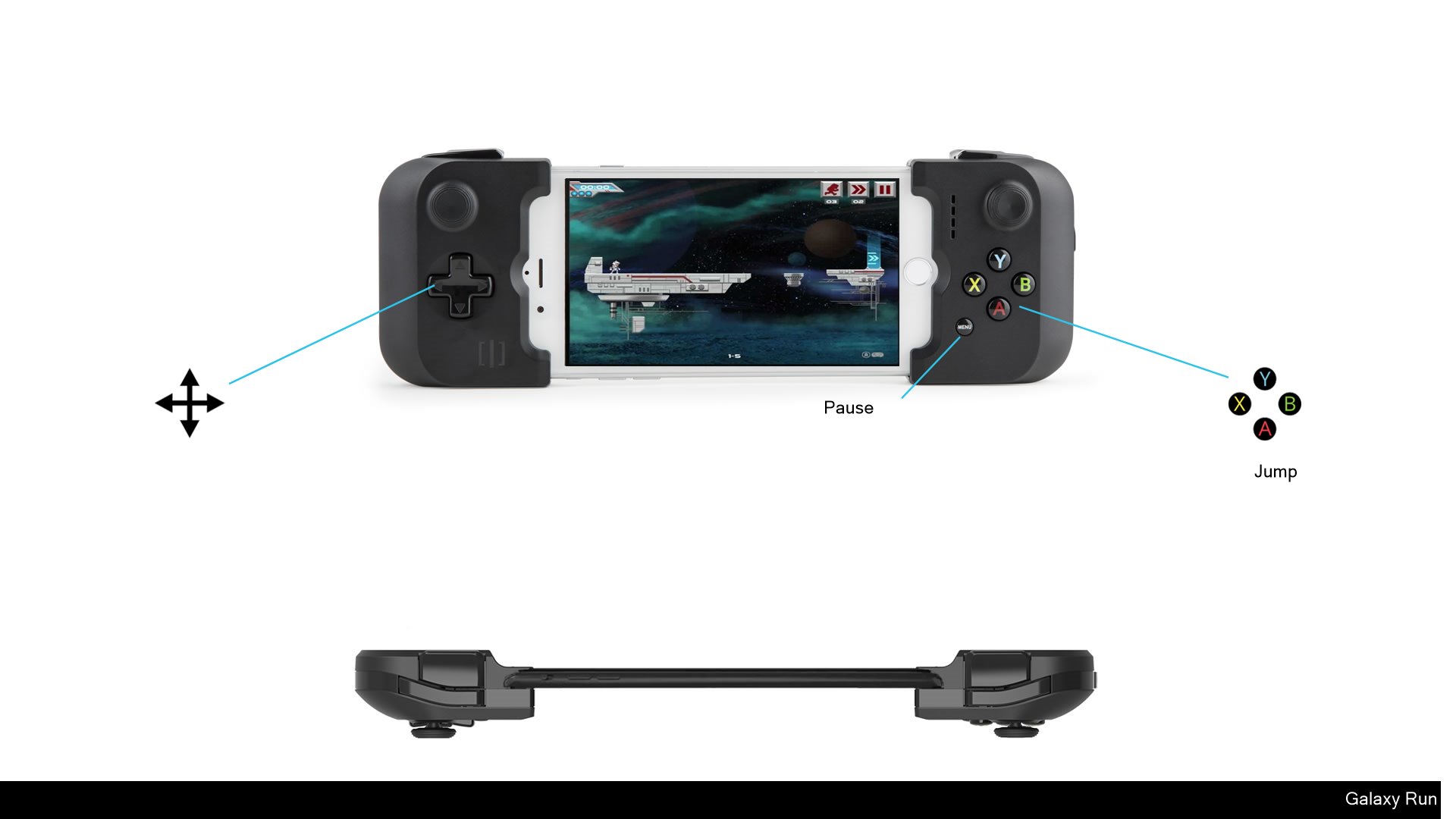 SPOILER: Not an Endless Runner!
Spiel Studios brings to you a brand new action packed space adventure to help get Rez home.
An easy, addictive and interesting one-touch, single-screen gameplay, with over 350 levels, called Galaxy Run.
Jim Squires (Editor-in-Chief, Gamezebo.com):
"I'll be damned if this trailer doesn't have me itchin' to try Galaxy Run out..."
Dave Flodine (Appspy.com): 4/5
"Galaxy Run is a epitome of a bite-sized platformer. It looks like they might have hit the ground running with the right formula..."
Evan Killham (CultofMac.com): 4/5
"Galaxy Run Delights In Sending Its Homesick Astronaut Plunging To His Doom..."
Harry Slater (Pocketgamer.co.uk):
"I urge you with every fibre of my being to turn the sound up for the trailer for Spiel Studios's auto-running platformer Galaxy Run"
Selected among the Best Games of the Year by Apple!
HIGHLIGHTS
- Auto-Running, Single-Screen levels
- Easy to learn One-Tap gameplay
- Over 350 total levels with 90 extreme levels
- Leaderboards & Achievements
- 18 Unique Gameplay features, including Anti-Gravity, Speed Boosters, Grappling Hooks, Springboard, Portals and many more!
- 2 Special Power-ups to Skip the Level and Ghost to run through obstacles!
- Engaging soundtrack with Lyrics!
- iOS Game Controller support
- New Levels added Daily via the Bonus section
- 3 Unique Character Costumes available, each with special abilities
- Available in English, Spanish, Italian, French and German Languages
Just tap on screen to start and tap again to jump over obstacles. Use your reflexes and strategic skills to your best advantage!
FEEDBACK
Connect to us directly at info@spiel-s.com and share all your feedback and comments. We promise to get back to you personally and instantly!
FOLLOW US!
Twitter: @spiel
Facebook: http://www.facebook.com/spielstudios
Official Promo Video: http://www.youtube.com/watch?v=O0K-ypFyg9I
(C) 2018 Spiel Studios Pvt. Ltd.
Website: http://www.spielstudios.com;