Genres
Controls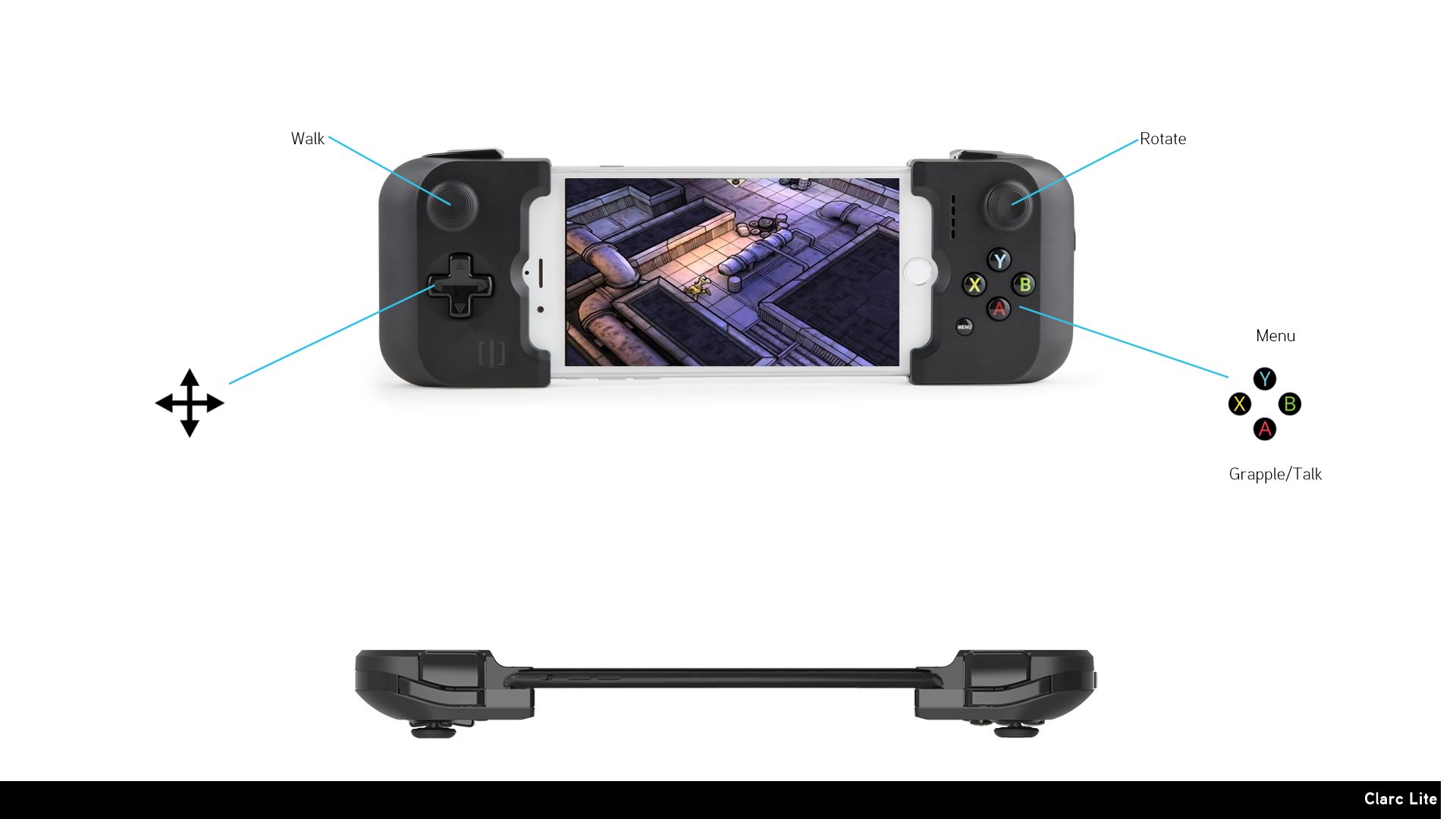 +++ CLARC won the German Computer Games Award and is now officially the "Best Mobile Game 2014"!
To celebrate, we cut the price in half! (Limited time only.) +++
CLARC. An actiony puzzle adventure. With drunk robots.
● [metascore: 84 - Top20 iOS games of 2014] - metacritic.com
● [4.5 of 5] "CLARC is a terrific little game with a lot of heart. It's gorgeous, meaty, packed with a variety of clever puzzles, and challenging." - toucharcade.com
● [4.5 of 5] "An enchanting experience that you need to discover for yourself. I highly recommend this game" - appadvice.com
CLARC combines complex spatial puzzles with arcade style action elements.
As the story unfolds, the nerdy janitor robot Clarc will encounter partying robots, attractive nuclear missiles and intoxicated supercomputers. He sets out to repair his production facility on Mars and fights to rescue his friends from the intruding spaceship M.O.T.H.E.R. who threatens to disarm the factory.
CLARC's grid-based gameplay, challenging puzzles and tight controls will give you the retro feel of your first console.
FEATURES
● 100+ brain-teasing puzzles in
● 25 large levels!
● 12 hours of gameplay!
● High-definition comic visuals!
● Dozens of interactive elements!
● Advanced enemy AI!
● English, German, French, Spanish and Russian language support!
!!! IMPORTANT !!!
This game's detailed graphics are optimized for iPhone 4S/ iPad 2/ iPod Touch5 and above. Any less-potent devices will not be able to run CLARC!
There is only one In-App purchase to unlock all levels. You can try out CLARC downloading this version and purchase the game once you like the game.;