Genres
Controls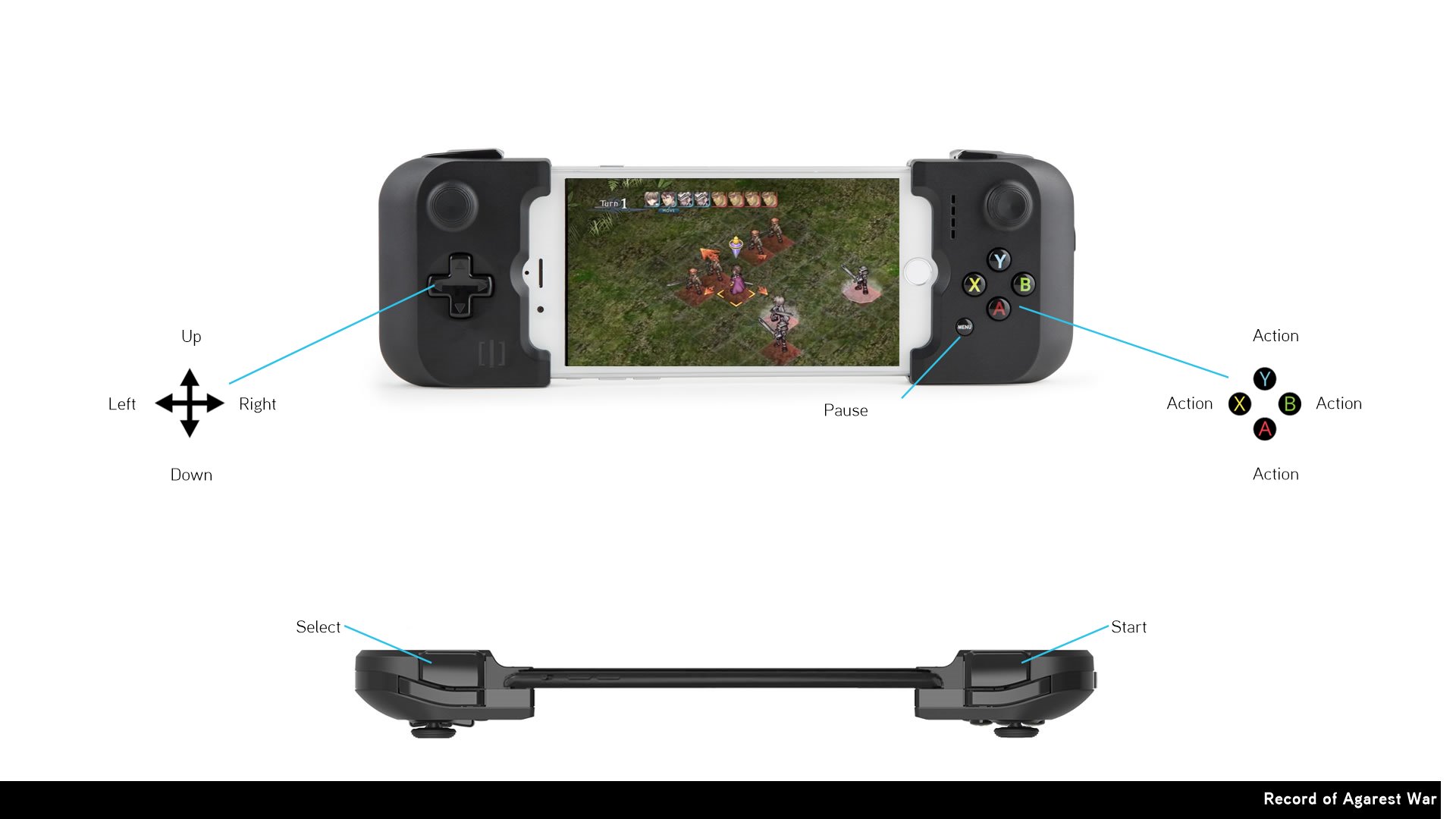 To celebrate the opening of the holiday season HyperDevbox is announcing a special price on all titles available for Android (GooglePlay) and iOS. Right now, and until May 9th , you can capture all your favorite titles for 45% off or more.
Promotional Price is available on all titles from the list below :
ExZeus Arcade
ExZeus 2
LoveCatch
INDY 500 Arcade Racing
Spectral Souls
Blazing Souls
Generation of Chaos
Record of Agarest War
Record of Agarest War Zero
HyperDevbox is proud to announce that the massively popular tactical role-playing game (J-RPG) for home video game consoles, Record of Agarest War (English version), is now available for iOS.
"HyperDevbox has done a wonderful job bringing the PS3/360 game to iOS without compromise.[...]The game looks as good as it ever did on the home consoles" - Toucharcade
Story:
It was the end of the age of gods... An age that ended when the door to oblivion was opened.
There were five continents in the world of Agarest, each one pierced by a great pillar that towered toward the sky. These soaring monuments were the gods themselves.
The beginning of our story and the end of the age of myth find their start on the continent of Lucrellia when a young man named Leonhardt sacrifices everything, even his future and his children, to protect an elven girl. At death's door, he pledges himself to a contract...
This is the final tale of the gods; a story woven in souls across generations...
Game features :
* Witness the Soul Breed system! Choose a bride at the end of your adventure and give birth to the hero of the next generation!
* Position your forces on the battlefield and wait for the right moment to string together massive combo attacks using multiple party members both in melee and at range!
* Over 100 hours of gameplay
* 59 outstanding soundtracks
* Full 720p HD graphic assets
* 40 cut scene videos
* Fully voice acted with 16,000 character voices
* Over 400 different Magic spells and Battle skills
* Over 400 Enemies and Characters
* Capture monsters to join your army
* Story stretching 5 Generations of heroes
* Enhanced battle system including combo system, break and overkill
* Support for full touch interface, virtual on screen controller and iCade support
* Automatic save backup to iCloud.
* Support for Leaderboards and Achievements through Game Center.
* Language: English text with Japanese voices.
* Airplay support
* universal application
** IMPORTANT NOTICE PLEASE READ **
- 5 x Additional Dungeons DLC/IAP are available at no charge from the store, all the other DLC/IAP are not necessary to complete the game.
- Game contains only Japanese voices. There is no English voices option.
- About iPod Touch : Require 5th generation iPod Touch or higher
- About iPad : Require iPad 2 or higher
©2014 IDEA FACTORY/COMPILE HEART/RED licensed and published by HYPERDEVBOX JAPAN
Hyperdevbox website: http://www.hyperdevbox.com
Follow us on Facebook : https://www.facebook.com/hyperdevbox;