Genres
Controls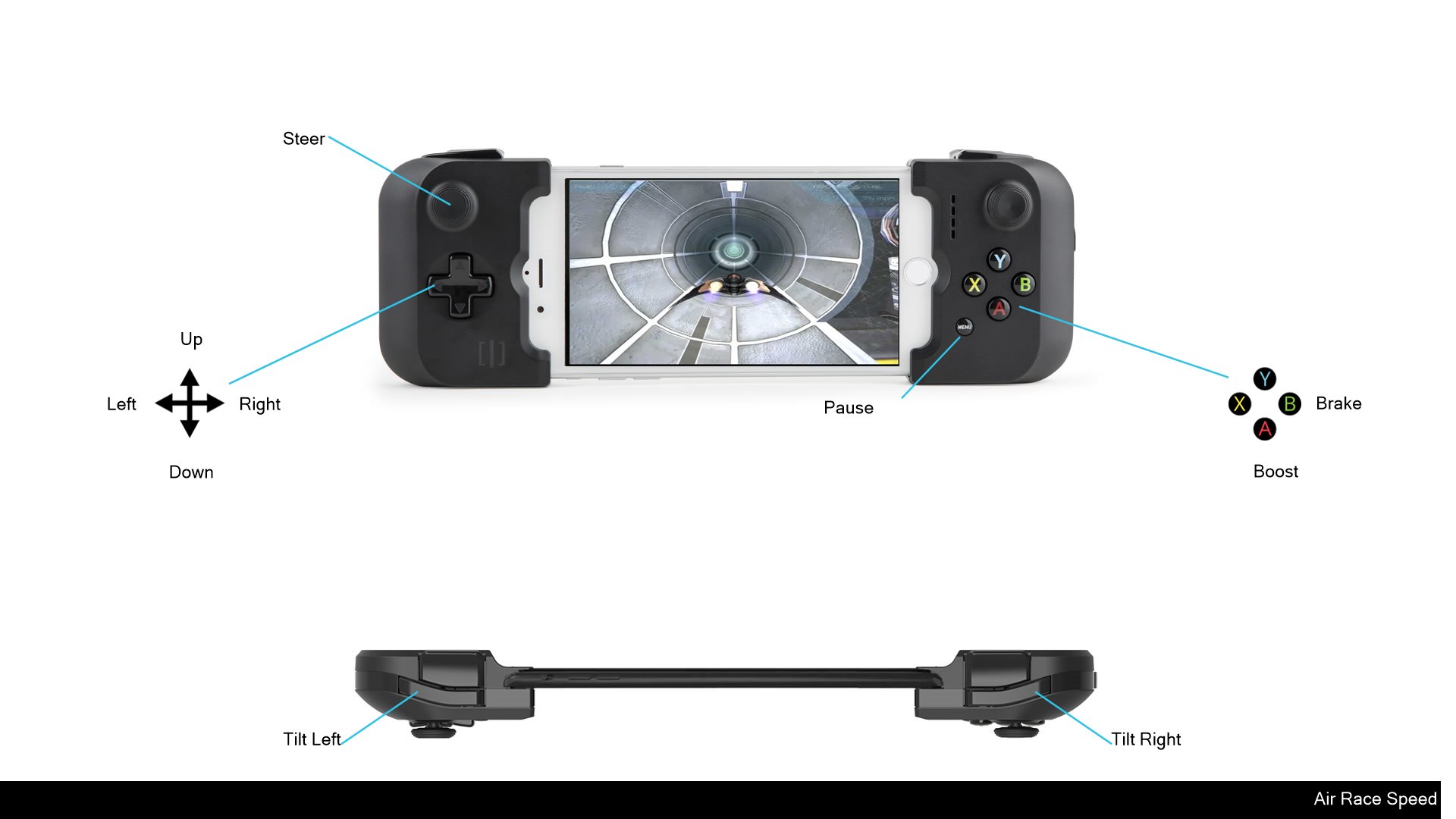 "Speeding is tons of fun, especially with no cops around" - Pixelated Sausage
Take speed to a whole new level with a racing Nintendo 3DS hit!
Air Race Speed is a solo time-trial racing game where you pilot the most powerful futuristic jets through 35 adrenaline-fuelled challenging tracks. Compete against your friends through online rankings, and get to the top of the leaderboards.
Key Features:
• 36 stunning tracks full of obstacles and shortcuts
• Smooth controls: tilt or touch screen
• 9 high-speed jets powered with advanced technology
• Epic graphics and top-notch soundtrack
• Tons of fun with 3 play modes: Time trial, Endless and Rings
• Rank up in the leaderboards, challenge your friends
• Sharpen your skills to earn exciting achievements
With Air Race Speed you are guaranteed to discover a brand new gaming experience, extra fast, extra immersive and extra exhilarating! Are you ready to take the adrenaline-fuelled challenge?

*** REVIEWS of the previous version of the game ***
• "This game is pretty amazing! I love how fast paced it can be, and the graphics are beautiful. Controls are pretty solid, tracks are varied and interesting. I definitely plan on playing this much more! Highly recommended." By XxChrystalWatersxX (App Store USA)
• "Use the tilt controls feels very responsive and the best I have seen in games that use this feature." By rumdumdum (App Store UK)
• "Usually it is the hubby who likes this genre more than I, but.... I am converted! I really am enjoying it so far. But so far... there are different levels and a bonus level which can be considered more like 'free play.' You can also earn better ships. Nice graphics." By Lavender (from Touch Arcade Forums)
• "Controls are spot on. I mean 100% pure control and nothing but skill kinda controls. the game is also fantastic as well, with strangely attractive menus and electro beats...graphics on the other hand don't look super at first, but then to realize it moves at 500mph. and smoother than silk on my ipod 5th, ya I'll take that." By Jetski420 (App Store USA);