Genres
Controls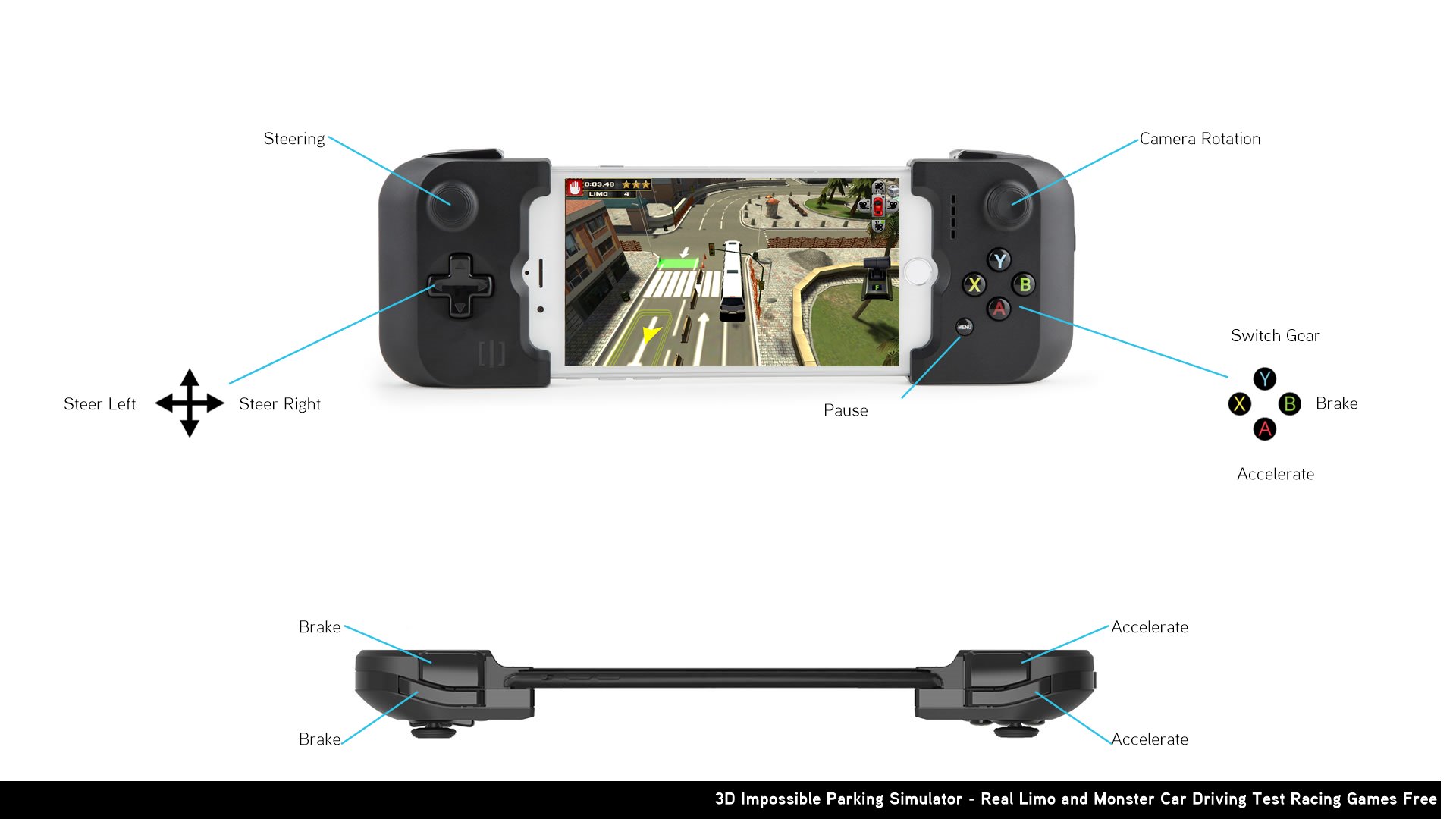 Ready for an IMPOSSIBLE Parking Challenge? Well, OK, it's not impossible, but it's really hard! Have you got what it takes to pass all the levels?
Take the Ultimate Test of Driver & Machine. Some incredibly tight courses, totally tricky maneuvers and seemingly impossible parking places to weave and sneak your vehicles neatly into!
Drive 3 interesting and unique vehicles around the Beautiful Italian city. Master a Stretched Limo, a Recovery Tow Truck (with Trailer) and a Huge Bendy Bus.
Each come with their own challenges and specially designed levels to push your Precision Parking to the Maximum!
Share your most EPIC PARKING MOVES with Everyplay Replay Sharing!
The "Impossible Parking World Series" is a collection of ultra-hard Parking Simulator games. This is the first Edition!!
From the creators of "The Best Parking Games on the App Store" (a comment given by many of our happy players!). See our other games for many more exciting Parking Simulator games!

GAME FEATURES
▶ Drive 3 Fantastic vehicles! Hard but Fun to Master!
▶ Uniquely designed challenges to test your Precision Driving!
▶ 100% Free-to-play Career Mode
▶ Customisable control methods (tilt, buttons, wheel)
▶ Multiple views (including Drivers Eye view with real-time mirrors*)
▶ Share your best parking (and epic fails) with Everyplay Replay Sharing
▶ Easy modes available (with separate leader boards) as optional in-app purchases for an easier ride!
▶ iOS Optimisation: runs perfectly on anything from the original iPad 1 to the latest 5th Generation widescreen devices.
* Mirrors are features on iPad 2 / iPhone 4S and newer devices;