Genres
Controls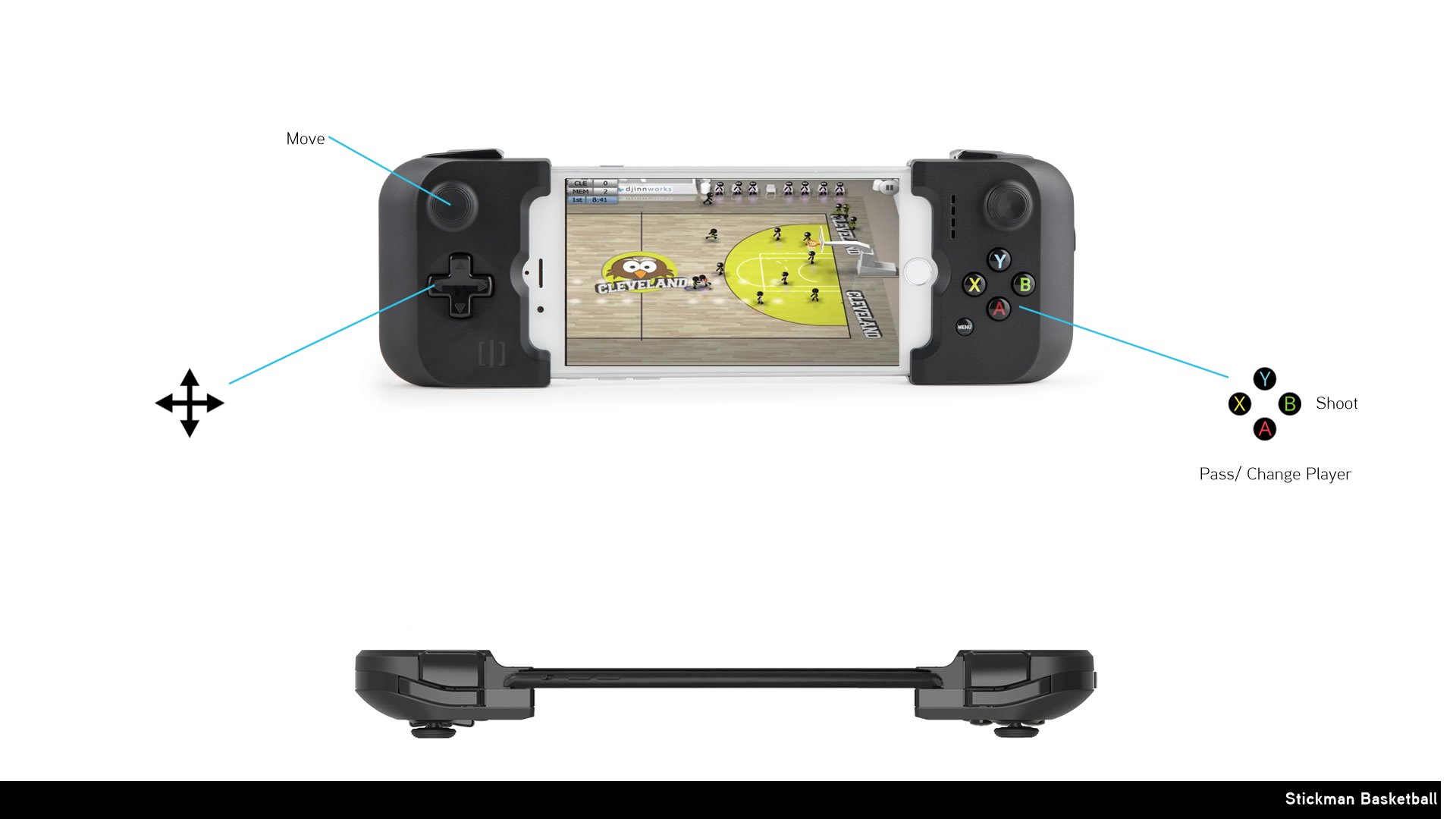 Experience pure basketball fun with fast paced gameplay, an astonishing atmosphere, stunning smooth animations, simple controls, insane action and tons of replay value. Choose your favorite team and rank up while playing various seasons, cups and events in spectacular arenas or simply dominate in street basketball. Decide whether you want full control over your players with manual running and shoot timing or use the automatic running mode where you have control over precise pass timing and watch your players performing spectacular unbelievable dunks . Choose from 31 different skilled teams and lead them to glory!


No IAP purchase required, everything playable without having to pay or purchase anything!
• From the makers of various top games including Stickman Skate Battle, Stickman Soccer, Stickman Tennis, Stickman Downhill, Stickman Base Jumper, Rope'n'Fly, etc.
FEATURES

• Quick Game, Seasons, Cups, Knock Outs, Street Basketball and Training Mode

• Game controller support

• Bonus Street Basketball mode

• Complete Seasons, Cups, Knock Outs to challenge in

• Various arenas and configurable game time

• 3 difficulty levels for longterm motivation (easy, medium, hard)

• Simple yet powerful touch controls with timing control

• Automatic or manual running
• 31 different basketball teams to choose from

• Match statistics

• Smooth animations with 60 frames per second

• Compete with your friends with the integrated world ranking leaderboard
• Watch, replay and share your most spectacular dunks with your friends
• Pure basketball action, guaranteed!

Take a look at the Stickman Basketball Trailer : https://www.youtube.com/watch?v=4gMpFKV3IFs


Feel free to post your ideas, we will try to implement them as soon as possible

Thank you very much for all your support and interest in our games! We would love to hear your suggestions!;