Genres
Controls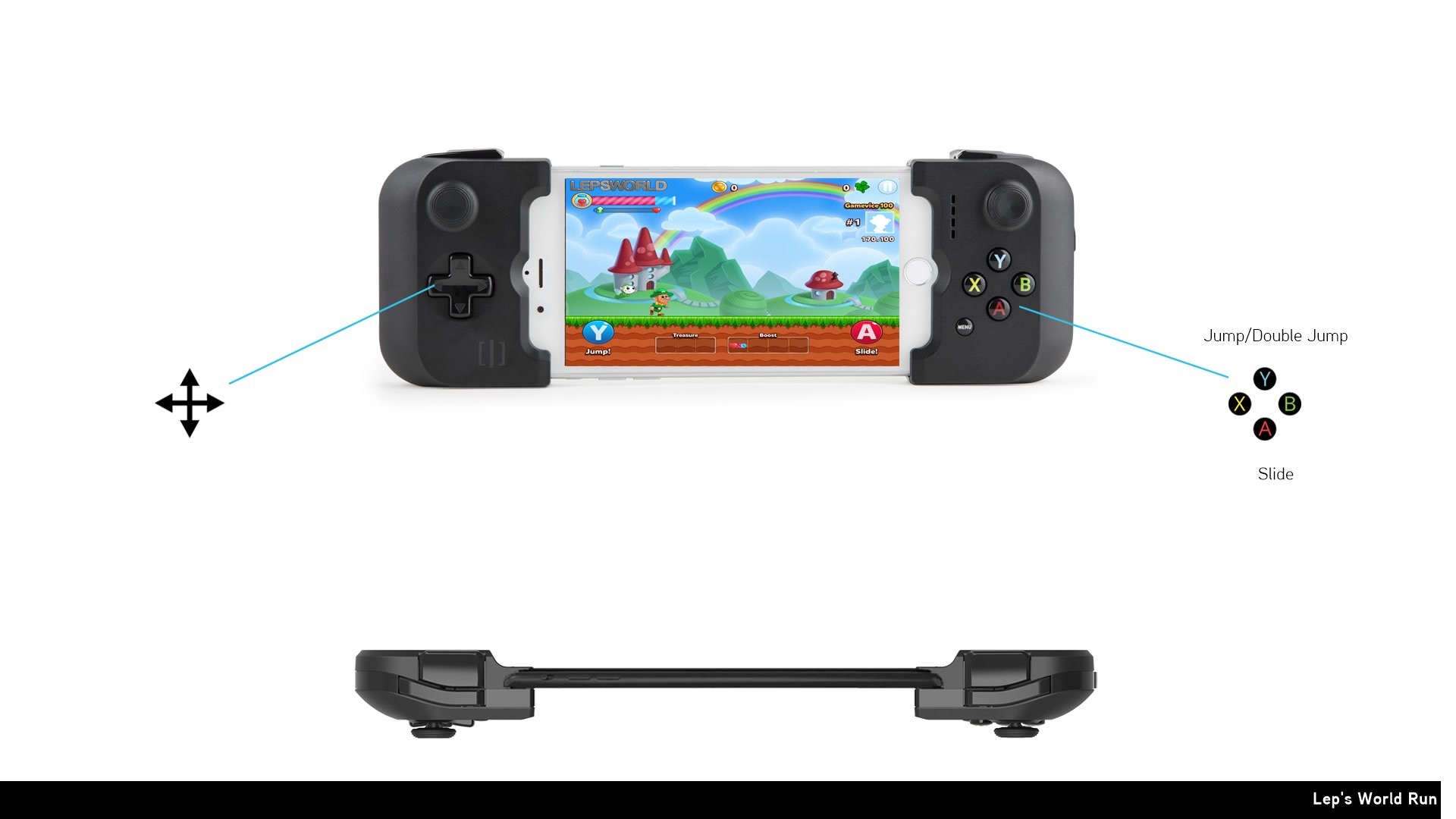 *** It's finally here: another game in the legendary Lep's World series has arrived! ***
Over 120 million players worldwide can't be wrong. Lep's World Run presents the incredible gaming experience of its predecessors in a whole new way. Here you'll find all the charm--and the perfect gameplay--that you've come to expect with Lep's World. This time, though, you must jump through different worlds and all obstacles by dodging, or you'll slip and become an "endless runner" with Lep and his friends. Collect coins to improve your characters and helpers as much as possible. They will help you beat your friends in pursuit of the high score.
PLEASE NOTE: Lep's World Run is completely free to play, but there may be some in-game items that you can purchase. If you don't want to use this feature, simply disable the in-app purchase in your device settings mode.
--- FEATURES ---
- PLAY FOR FREE
- 10 different characters
- 7 breathtaking worlds
- Many new skills, items, treasures and events
- High scores posted on Game Center and Facebook
- Gaming Controller & iCade support
--- STORY ---
In a distant realm, filled with magic and wonderful creatures, lives Lep. He's a happy, good-natured leprechaun. How happy is he? Lep had long since mastered his craft and gathered enormous wealth, because that's what he does. Lep collects gold.
The evil goblins, in their jealousy and envy, haunted him at every turn. Then came that careless moment on a beautiful early anniversary when Lep encountered fate.
A goblin captured Lep and locked him into the dungeon of their dark, murky castle. He was thrown into the unfathomable darkness of that place, surrounded by the groaning and croaking of unseen creatures that lurked in the shadows.
Lep wasn't intimidated, though. With his leprechaun magic, he turned to another leprechaun. With his skills, he soon escaped the dungeon.
As angry goblins sprang forth in hot pursuit, Lep ran as fast as he could through the dark corridors of the castle, past an endless array of dangerous pitfalls. Sometimes a shadowy figure would flash some gold or diamonds, hoping that Lep would be fooled and fall into a Senie bag. The flight was easy for him, but the search for the treasure scattered by the goblins was a challenge. Before him lie the scary forest and other dangerous places, which Lep had to traverse. Whenever the challenge seemed a bit too great, he turned himself into a new leprechaun and, with those skills, mastered the situation. So runs Lep through fantastic, phantasmagorical worlds full of magic and adventure.
Will he find all his treasure? Will he ever escape the goblins?

Play Lep's World Run, and find out. It's fun!;