Genres
Controls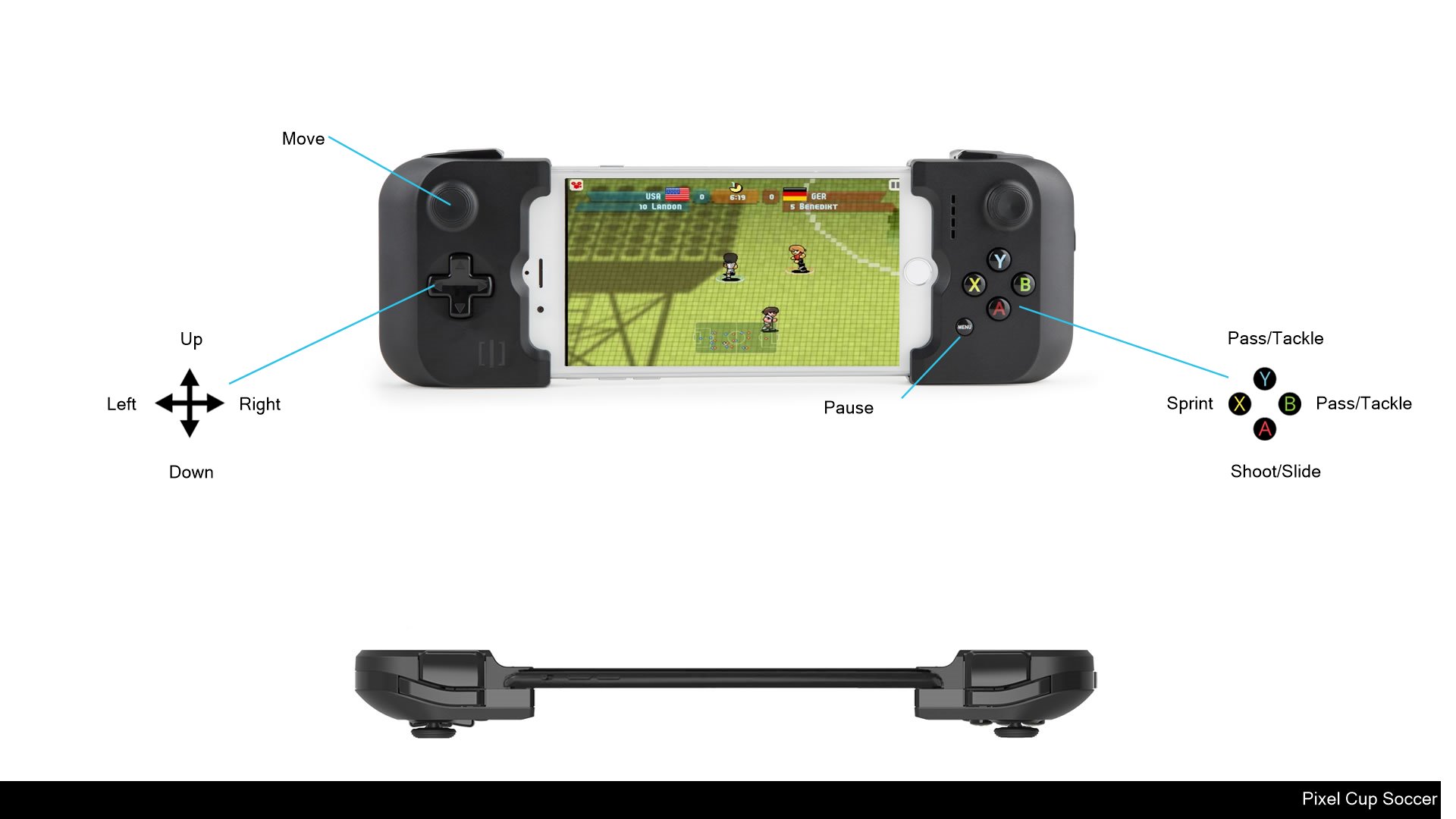 ********************************************************
PIXEL CUP SOCCER 16 is now available on the App Store!!!
https://itunes.apple.com/us/app/id1092276838?mt=8
********************************************************
"Fans of the pixel art style will love this game." – TouchArcade.com
"...charming and worth coming back to again and again." – TouchArcade.com
"…wind your way through the defense and get a good shot on net." – iLounge.com
Pixel Cup Soccer is a retro-style arcade soccer game with simple controls and fun, addictive gameplay. Choose from 32 national teams to play friendly matches, the Pixel Cup championship, and awesome fun player-versus-player matches!
Features
- Local player-versus-player mode you can play with MFI (Made For iPhone) game controllers.
- Simplified controls: shoot, pass, and run your way to victory.
- Pick-up and play with clean and challenging gameplay.
- Retro-style pixel art game resembling classic 8-bit games, evoking nostalgia.
- Play as one of 32 national teams, the same countries that played in Brazil 2014.
- Choose your favorite team and lead them to win the Pixel Cup Championship.
- Customize your match time and speed.
- Face off in different weather conditions and stadiums.
- Show off your achievements in the Pixel Cup mode on the Game Center.
- Share your replays with Everyplay.
Pixel Cup Soccer has the following game modes:
- Friendly Game mode: Play a single game against the computer.
- Pixel Cup mode: Lead your chosen national team against the computer to win the championship through group play and a "Round of 16" format .
- Local PvP mode: Take on your chosen opponent using your favorite game controllers.;