Genres
Controls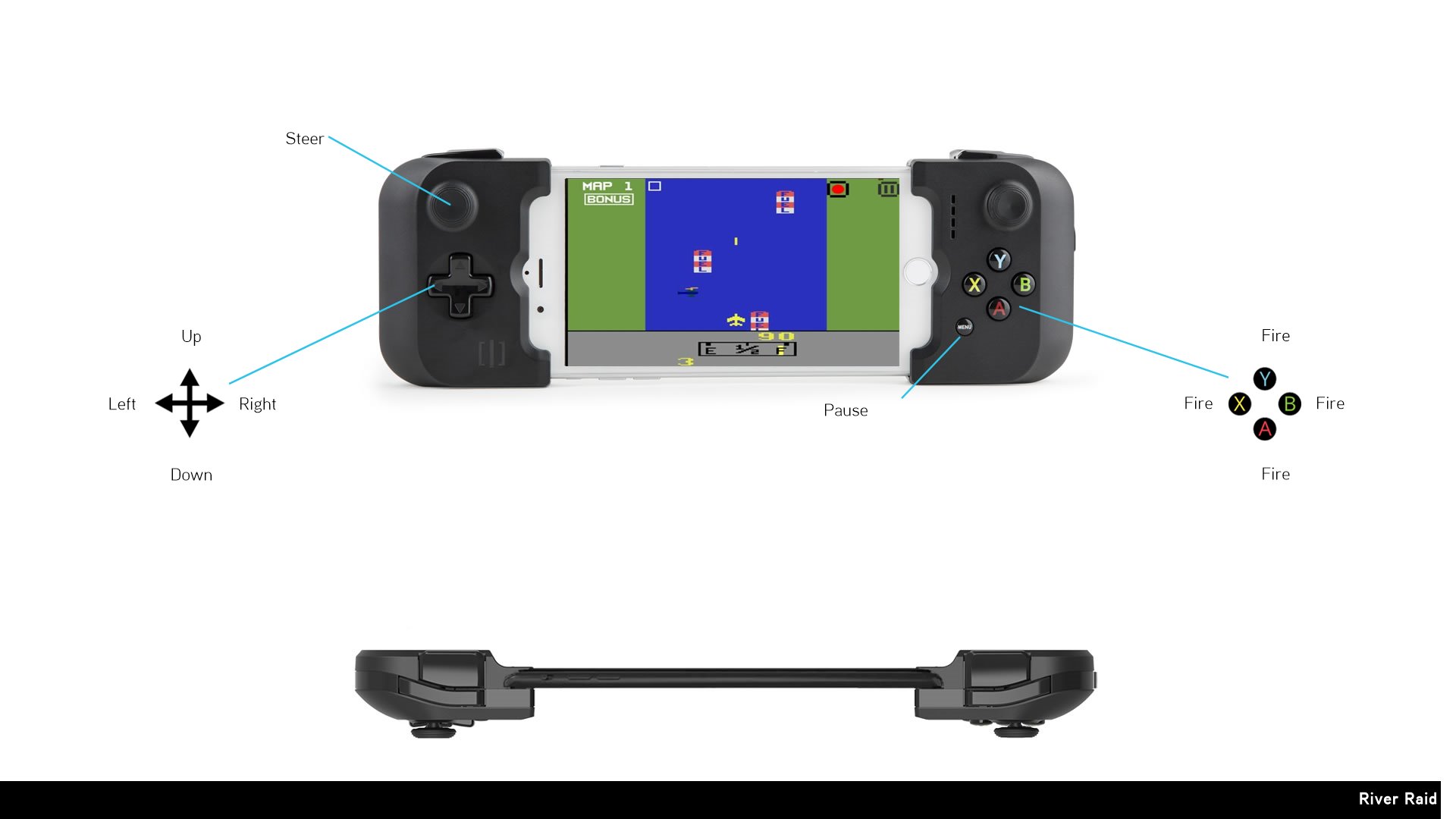 The River of No Return!
***************************
What's unique about this remake of the Atari 2600 River Raid?!
1. We used original maps of river raid for creating them!
2. This is the exact remake of River Raid!
We tried to make the exact remake of this fantastic game with its marvelous atmosphere in every possible aspects of the original game (sounds, graphics, gameplay, scoring, etc.) and added few touches here and there, like adding Game Center for online scores.
3. Fly over green areas, Destroy houses and trees and other cool items could be unlock in the shop.
***************************
Gameplay:
Your mission is to score as many points possible by destroying enemy tankers, helicopters, fuel depots, jets and bridges before your jet crashes or runs out of fuel. For each 10,000 points you score, you're given an additional fighter.
***************************
Features:
- Shop
- Everyplay (Recording and sharing game replays)
- 100 original River Raid maps
- 6 types of control
- Exact remake of Atari 2600 River Raid!
- This is the real AirFox!
- Play with Black Fighter!
- iOS Contoller Support
- Universal: iPhone, iPad and iPod Touch
- Responsive controls
- Game Center
***************************
Shop items:
- Fly over green areas!
- Destroy hourses and trees!
- Destroy with touch!
- Fly with Brazil, US, UK, Black, Invisible Fighters!
- Double jet speed;
- Double fuel.
- Etc.
***************************
More Games:
Search the store for these games.
Atari 2600 Enduro, Seaquest and Keystone Kapers!;