Genres
Controls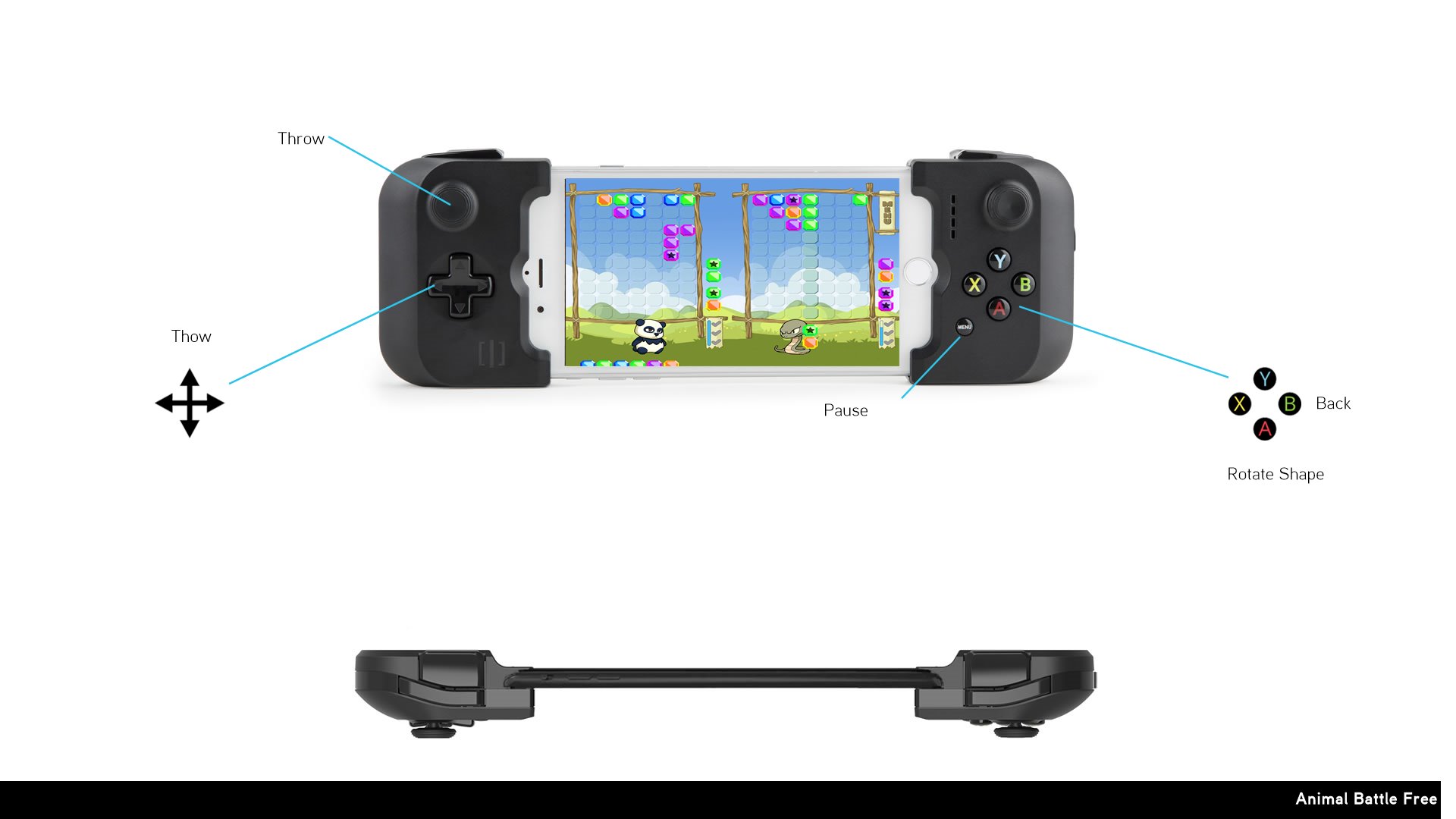 Who's going to be the king of the jungle? Fight your way to victory in this addictive puzzle fighting game. Pick up your preferred animal and start firing colored blocks at a ceiling of more blocks. When a stared block hit another block of the same color, they'll all blown-up. Sound easy? Think again. To score big in Animal Battle, you need to carefully orchestrate chain reaction, which in turn will unlock penalizing blocks unceremoniously dump on your opponent. Be aware that the computer is well equipped to do the same to you and will create massive chain reaction at the most inopportune moment for you.
In solo mode, Animal Battle is an awesome game, but link up against a friend in 2 players versus mode and it becomes a true master piece. This is probably one of the best 2 players game that will ever grace your device.
The game's music is another high point. The tribal, catchy tunes (by Made In Frantz) never become tiresome, even during long matches.
Dollar-to-hour, this has to be one of your best investments.
•Mind-blowing, seriously addictive game-play.
•Enjoy heated matches with friends.
•Or play versus the computer.
•20 fun characters to choose from.
•Three difficulty levels.
•Gamepad support.;