Genres
Controls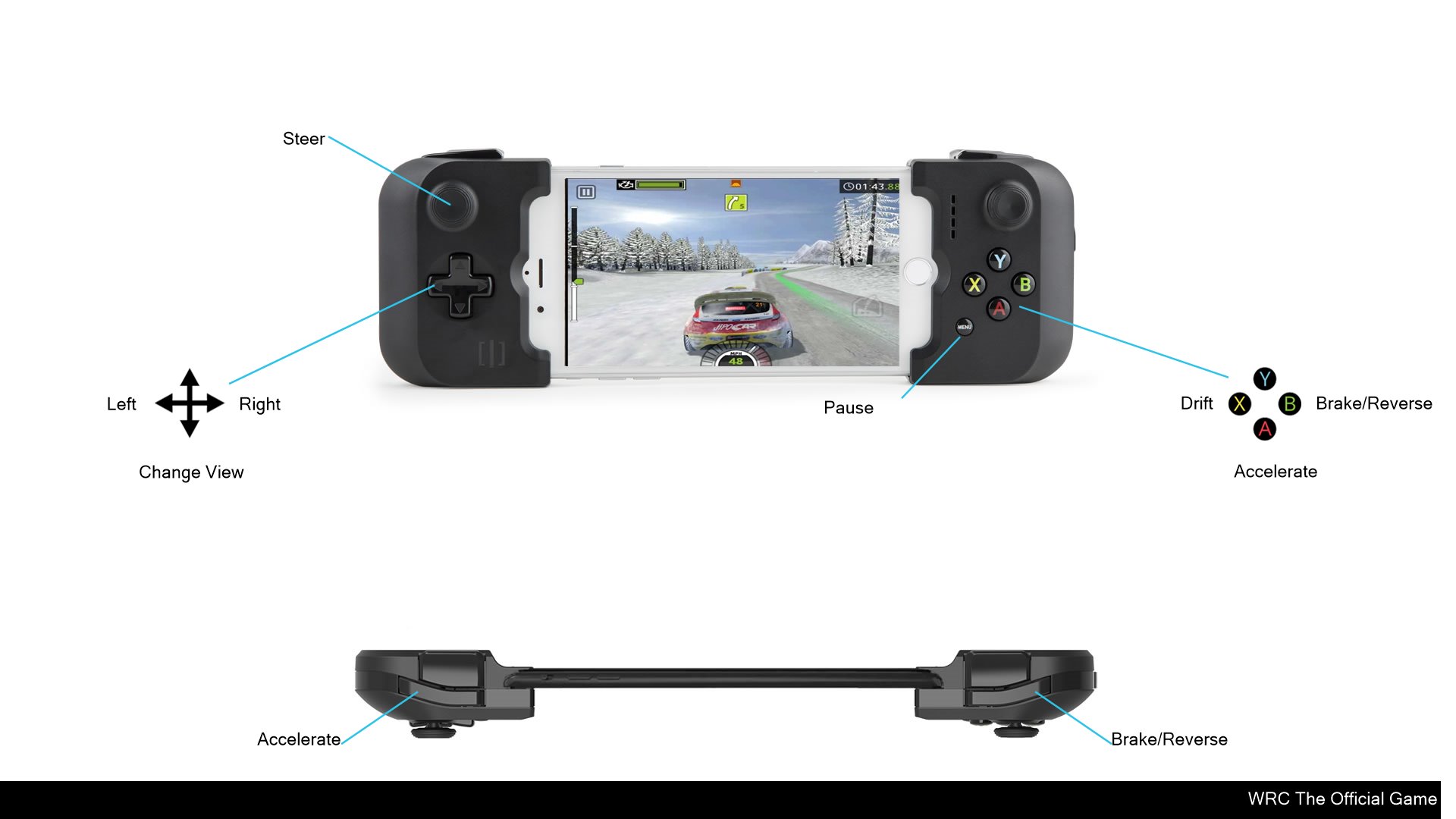 *****THE RALLY SIMULATION*****
WRC The Official Game, the standard for off-road racing games, is finally available on smartphones and tablets.
Test your skills and nerves in the most difficult motor sport in the world, playing as the best drivers in the world rally championship.
Choose your car from among the 4 official WRC manufacturers: Citroën, Ford, Hyundai and Volkswagen.
Adapt your driving style to all the different road surfaces (sand, mud, asphalt, gravel) and weather conditions.
From Mexico to Sweden, take part in the 13 official WRC rallies with over 50 special stages and become the undisputed car rally champion.
ALL THE OFFICIAL CONTENT OF THE 2014 FIA WORLD RALLY CHAMPIONSHIP
• Drive the 18 official cars of the World Rally Championship.
• Prestigious cars: Citroën DS3 WRC, Ford Fiesta RS WRC, Hyundai i20 WRC, Polo R WRC...
• Play as any one of the 17 official drivers, or create your own!
• Play with a brand new team: the WRC World Rally Team.
RALLY THE WORLD
• Compete in the 13 official WRC rally races and win the Championship.
• Win 60 special stages around the world: Monte Carlo, Argentina, Finland, Wales...
• Drive on all surfaces and in all weather conditions.
REALISTIC DAMAGE
• Discover a system of realistic damage, visible in real time.
• Go back a few seconds at any time in the race with the Rewind feature.
• Repair your vehicle between races, but be careful: time is limited!
REACTIVE AND PRECISE CONTROLS
• Touchscreen or motion-detector controls.
• Three cameras available, including one on the front of the bonnet.
• Customizable interface.
• Compatible with many different game controllers for even more precision.
BECOME THE WRC CHAMPION
• Unlock lots of achievements
• Take on the entire world in the online rankings to find out who is the fastest!
FIND US ON:
FACEBOOK: http://www.facebook.com/wrcofficialgame
OUR SITE: http://www.wrcthegame.com/

IMPORTANT NOTE
PERFORMANCE: The WRC THE OFFICIAL GAME application requires at least 1.5 GB free space and Android 4.0 or later. For optimum performance, we recommend closing all other applications and restarting your device before use.
IN-APP PURCHASES: This application contains an internal store where you can purchase currency (Speed Points and WRC Coins) that can only be used in the game to buy additional content (cars and drivers) or to repair race-related damage to your car. If you do not wish to make such purchases possible, you can deactivate them using the settings of your device.
CONNECTION: You must have an Internet connection to update the application. If your device is never connected to the Internet, it will not be able to download the latest corrections and upgrades provided by the development team.
ADVERTISING: This application contains advertising that may appear randomly.
EXTERNAL LINKS: This application contains direct links to Internet sites (Facebook and Twitter).
PRIVACY POLICY: http://www.bigben-interactive.com/privacy-policy/
CONDITIONS OF USE: http://www.bigben-interactive.com/EULA/;