Genres
Controls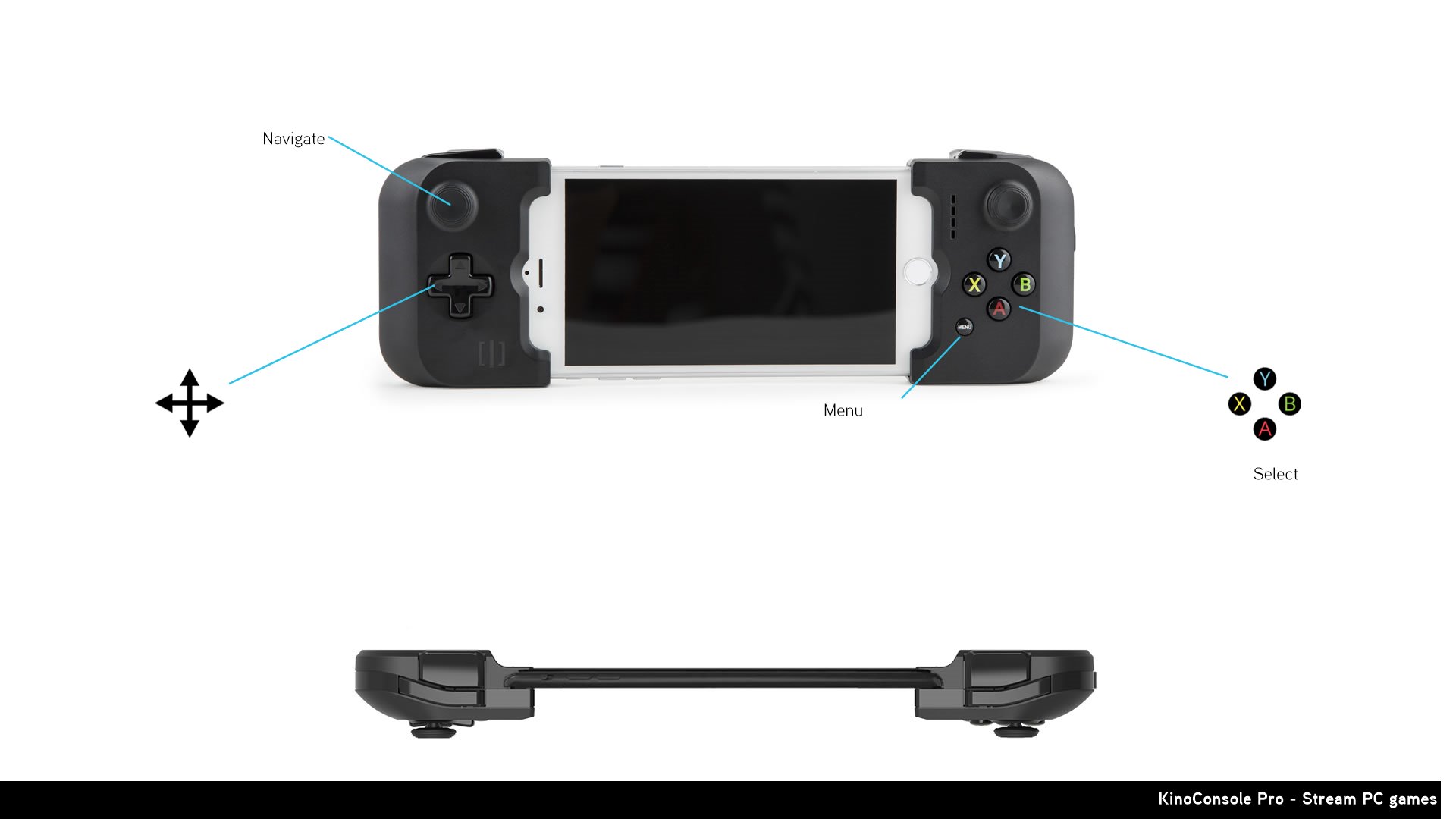 Play latest PC games like Skyrim and Diablo III on iPhone and iPad. KinoConsole is remote desktop application optimised for streaming games from PC into your smartphone.
New! KinoConsole now can also turn your device into virtual reality display for PC. With VR headset like cardboard you can play your games with side-by-side 3D rendering and head tracking.
To start playing games download and install Kinoni Remote Server from http://kinoconsole.kinoni.com to your PC. For best gaming experience you need a powerful PC and good network performance.
KinoConsole features:
• Play latest games from your home PC
• Supports HD resolution up to 60 frames per second
• Low-latency CD-quality stereo audio
• Control games with touchscreen gestures, external gamepad or virtual on-screen joystick
• Customise controls to your preference
• Supports external MFi game controllers
• Head tracking for virtual reality headsets
• Automatically adds your Steam games to game library
• Launch games remotely from iOS application
• Simple one-time minimal setup, start playing in minutes
• Automatic server discovery in local network, also support playing across the internet
• KinoConsole PC server supports Windows Vista or later
• 128-bit encryption and authentication keep your gaming sessions secure and private
• Full Xbox controller emulation on Windows
• Side-by-side rendering for games that do not support stereo rendering natively;