Genres
Controls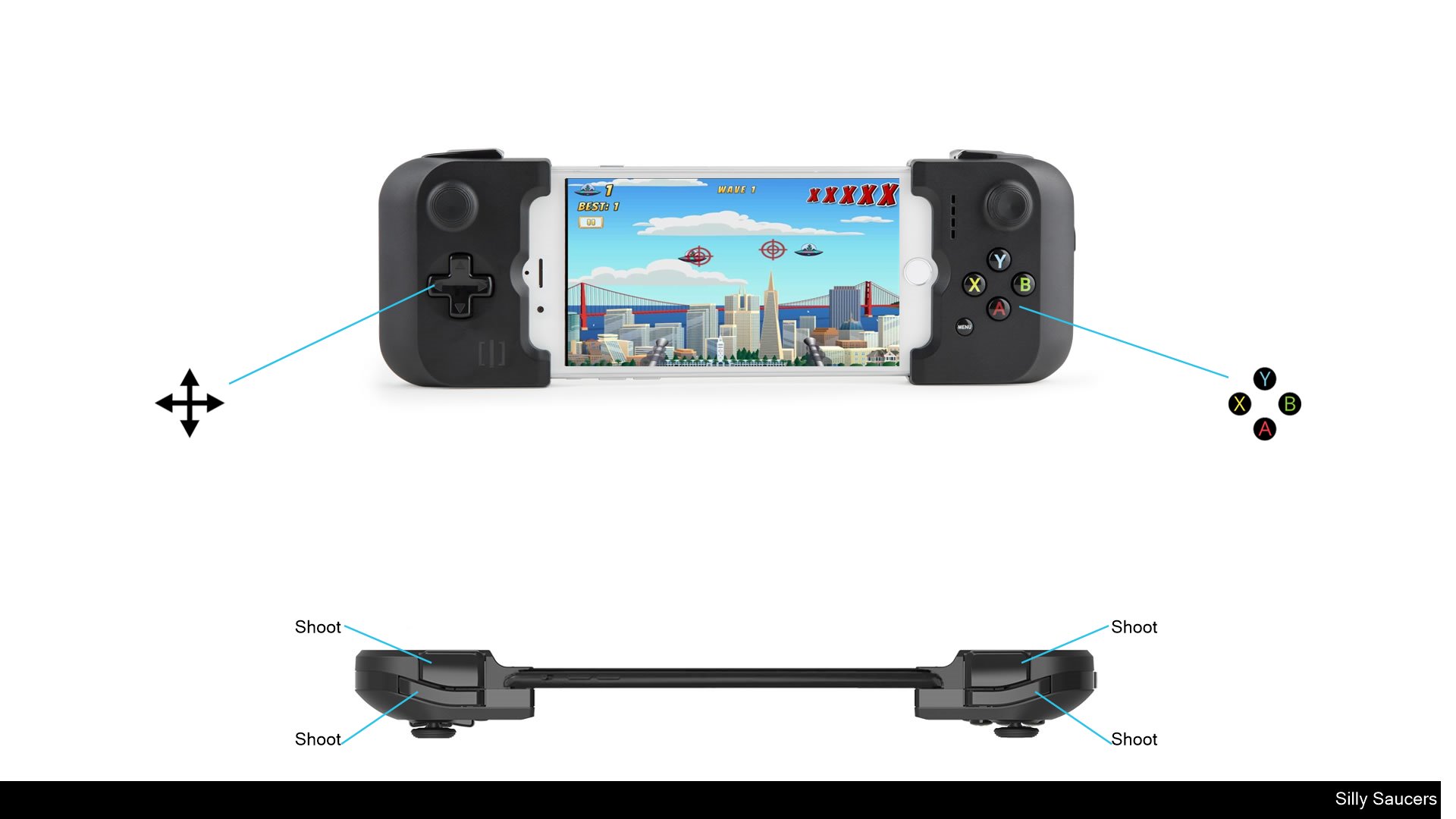 Save The World from the Silly Saucers. From the makers of 10 Pin Shuffle and Solitaire City!
The silly saucers have got lost and ended up perilously close to Earth! Show them the way back home with your photon laser cannons. Why are these silly bug eyed aliens flying their saucers so close to major cities? Who cares? Shoot first, ask questions later! Blast saucer after silly saucer to smithereens in high speed, arcade action. Games are fast and furious. The finely tuned difficulty curve will challenge you and keep you coming back for more and more alien annihilation.
Be warned - highly addictive game! High quality retina graphics on all devices, from iPhones and iPod touches to iPads and the new Apple TV.
You can use the left and right shoulder buttons on a third party MFI controller to shoot (optional). You'll still need to touch the screen to control the UI.;