Genres
Controls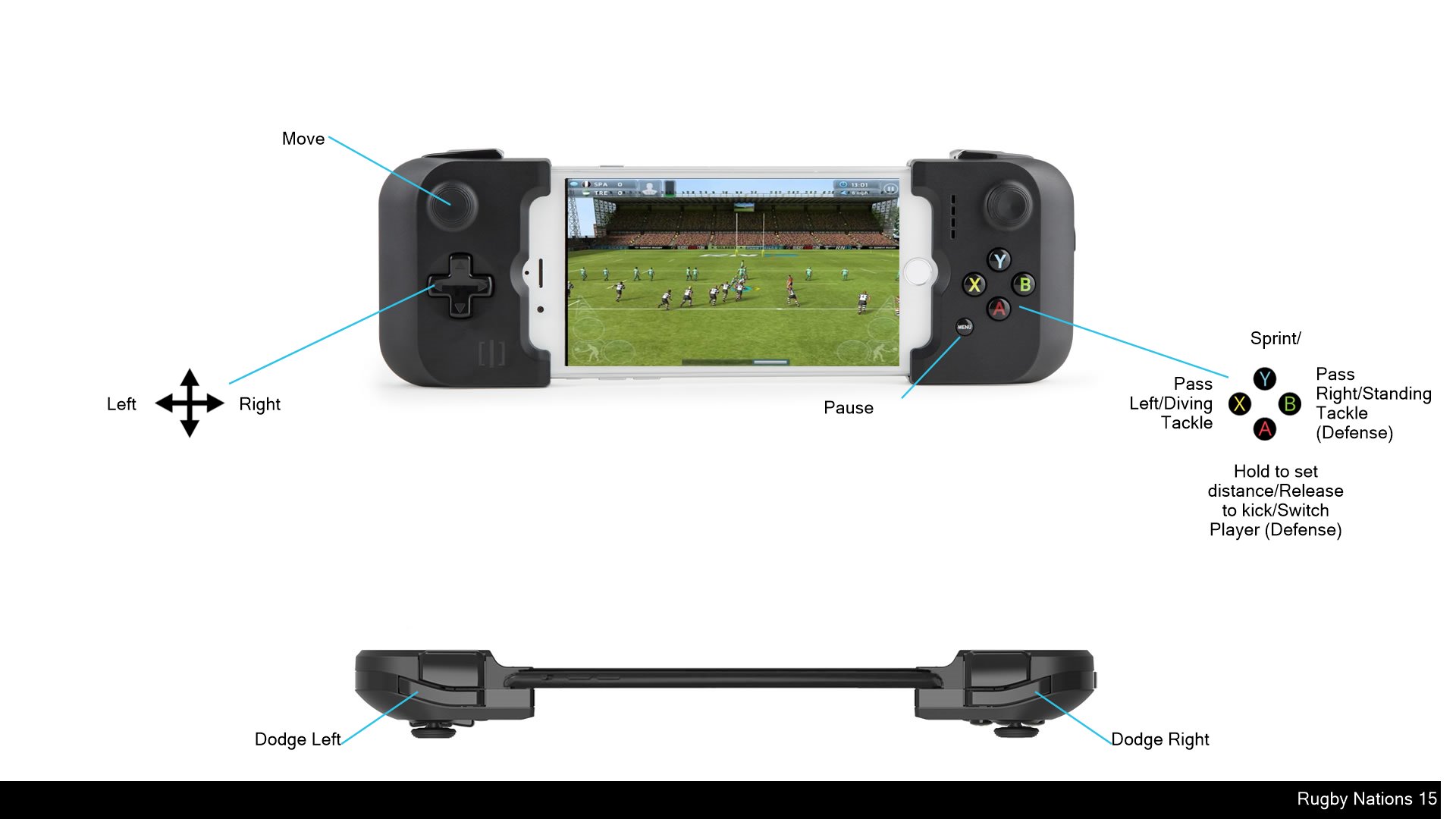 Career mode, live events and full-action gameplay from the #1 rugby union mobile game – RUGBY NATIONS 15!
Rugby Nations 15 comes loaded with full-featured career mode, which takes your rookie player through the ranks of the sport. Play your way up from bottom tier clubs right through to international rugby stardom, all the while boosting your skills and stats.
Optimized Phoenix™ technology powers the pixel-perfect 3D visuals, upgraded audio and enhanced AI, including the new defensive AI with upgraded Box Kick and Cross Field Kick AI for a more realistic rugby gameplay. New challenges, including Autumn Internationals, 50 teams from around the world and top tournaments with Rugby Nations social integration for plugging into the world of rugby 24/7.
CAREER MODE FOR FUTURE RUGBY HEROES
Choose your position, customize your player and get working on your craft. Tackle 3 tiers of leagues and 30 clubs all the way to internationals, while boosting your player skills and stats.
PLAY IN THE MOMENT WITH LIVE GAME
Join in the global LIVE GAME and push your team to the top of the world. Play all major tournaments live on your device with the power to change the game. Every point counts for your team, final standing and their worldwide ranking. Score big and earn your place in the Top Influencers hall of fame.
REAL RUGBY GAMEPLAY
New defensive AI with dynamic defensive styles, including Blitz and Drift with redesigned positioning deliver faster and more realistic rugby experience. Improved Box Kick and Field Kick AI add to the new offensive strategy letting you decide on the game plan for optimal results. Rebalanced difficulty levels add fun and challenge for all levels of rugby fandom.
FEEL THE EXCITEMENT!
Over 100 player models, precise HD stadiums, real rugby audio, exclusive motion-captured animations, newly tweaked replays and added challenges from Mother Nature make up for an unbeatable match day experience. Brand new menu design for easy navigation with live real-world team stats.
TOURNAMENT FRENZY WITH AUTUMN INTERNATIONALS
Key events and new challenges, including Autumn Internationals bring tournament fever straight to your fingertips.
GET SOCIAL WITH RUGBY COMMUNITY!
Make a name for yourself in the social space with Game Center Achievements, global leaderboards and Twitter integration for sharing rugby highlights.
Need support, have questions or just want to talk rugby?
Email us: support@distinctivegames.com
Join us: facebook.com/rugbynations
Tweet us: @distinctivegame #RN15;