Genres
Controls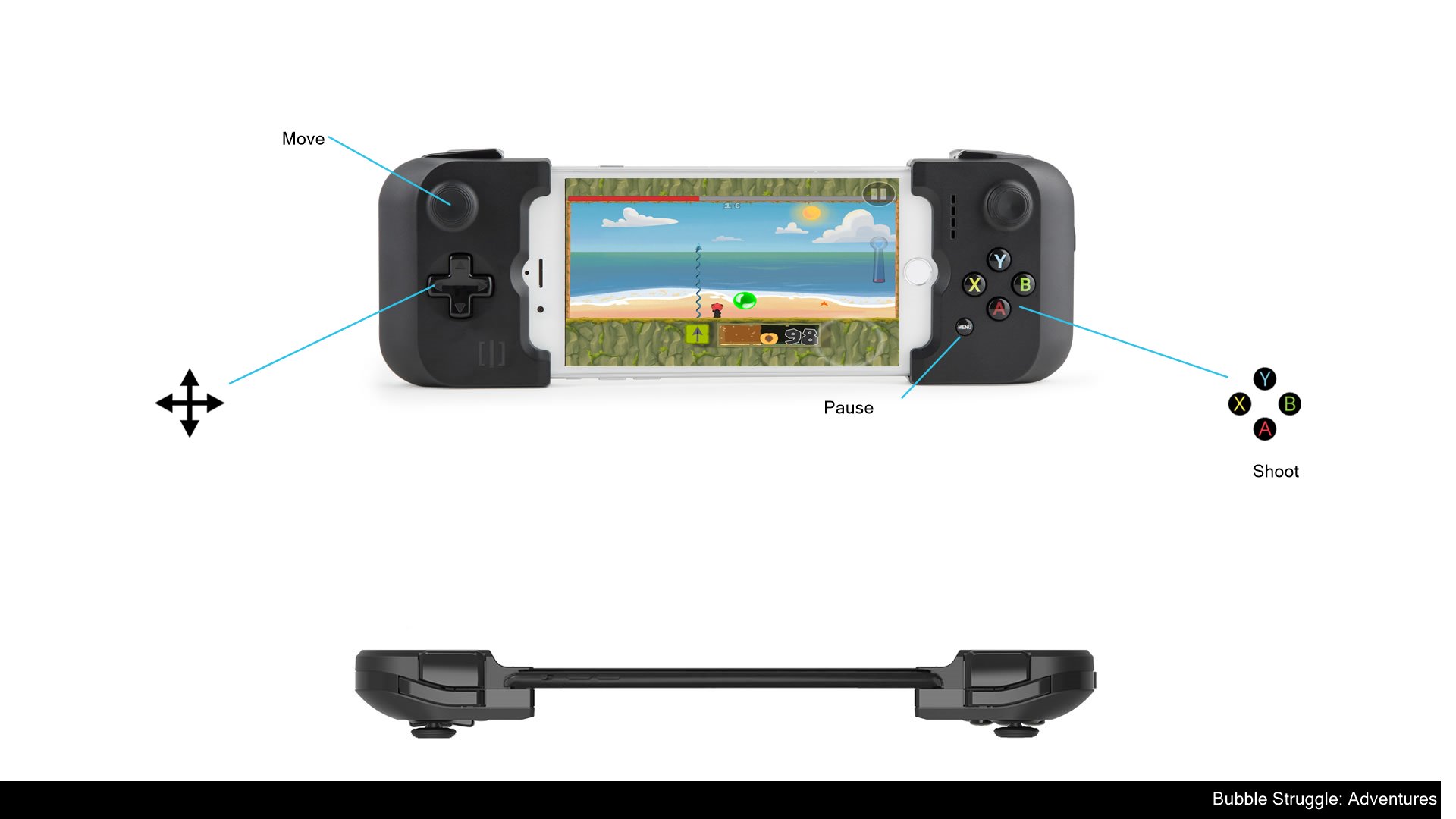 Game for all ages. It is challenging & fun. Collect all the golden fruit - and become the Bubble Master!
Try the game for free - unlock all levels if you like it.
== Gameplay Features ==
• Play as Mr D - the devilish hero and climb the castle floors in 97 levels.
• Play with a friend in two player mode (via built-in WiFi or your bluetooth controller).
• As you climb the castle you will reclaim the golden fruit and ultimately ... complete the game! How satisfying is that?
• Compete with players from around the world for the highest score.
• Addictive gameplay from the author of the original Bubble Struggle games.
• Compatible with MFI Bluetooth controllers
== Bubble Struggle History ==
Before coming to mobile, Bubble Struggle (originally Bubble Trouble) was first published as an online game in 2002. Now the sequel is finally on mobile!
== Support ==
• Please email with any feedback. I look forward to reading and replying to you.;