Genres
Controls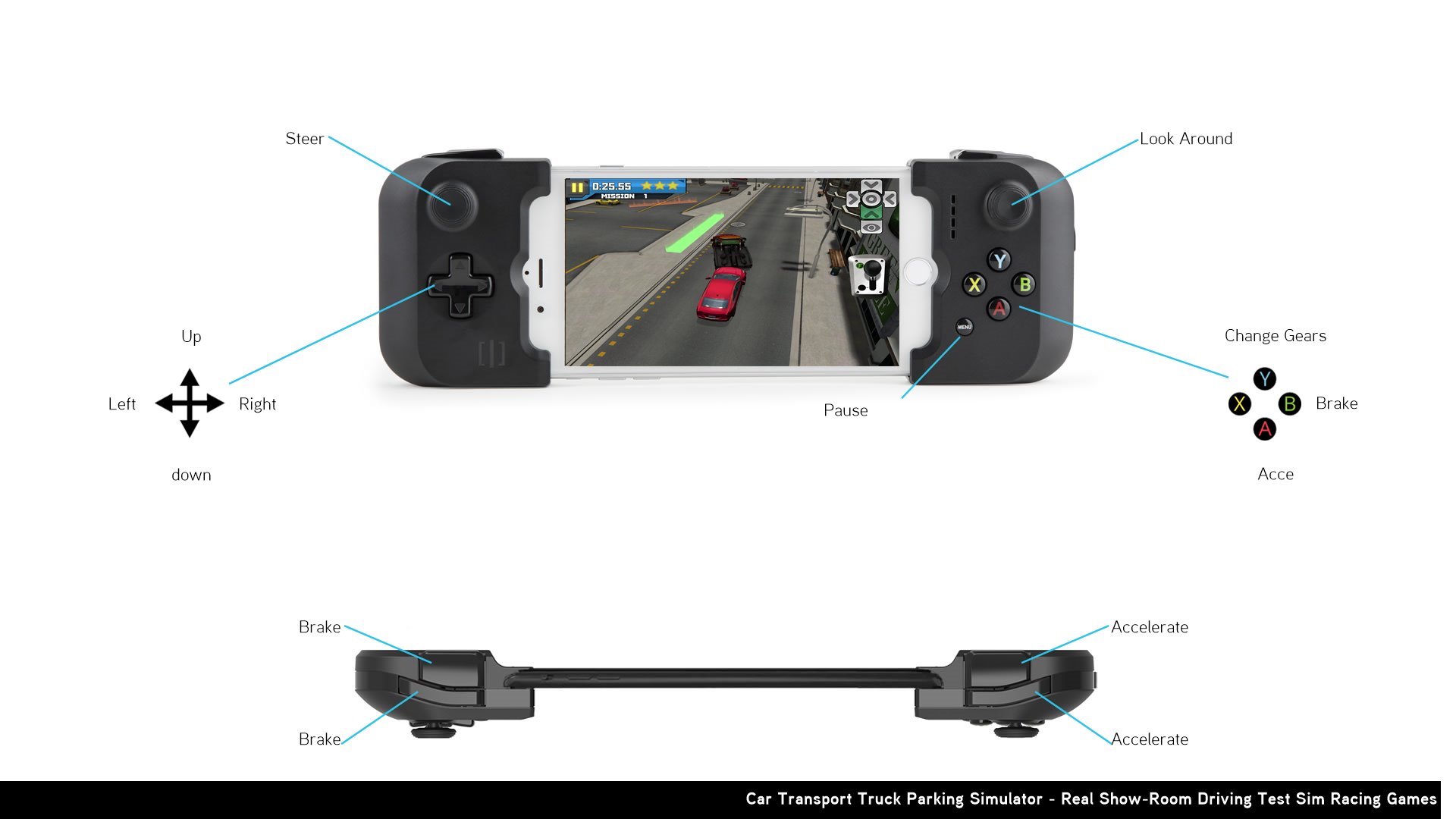 Take command of three unique Car Transporter Trucks and deliver the shiny new cars safely to the Car Dealer, or to the Workshop for essential repairs and maintenance!
++ THREE MEGA CAR TRANSPORTER TRUCKS, INCLUDING…
TOW TRUCK
1) The fastest way to get a car moved from A to B and a good training car for getting used to safe driving with a long load.
2) FLATBED TRANSPORTER
The next step up in your Delivery Driver career puts you in charge of the bigger and longer Flatbed Transporter. Double the cars to carry = double the responsibility!
3) DOUBLE DECK TRANSPORTER
The ultimate truck for the ultimate trucker! If you crash this thing you're going to cause a lot of expensive damage to all the new cars loaded on the back! It's long, it's powerful and it's tricky to drive, so take care!
++ DETAILED INNER-CITY MAP
Discover the city through the eyes of a Car Delivery Trucker! Explore the many locations and park safely in the required places to pass each mission.
Make your way around the city in style and take the corners perfectly for the smoothest ride.
++ YOUR TRUCKER CAREER
Feel the pressure of delivering these valuable cars on time and in perfect condition for the best rewards in tons of fun Delivery Missions!
Do you have what it takes to be the best Delivery Trucker?
From the creators of "The Best Parking Games on the App Store" (a comment given by many of our happy players!). See our other games for many more exciting Parking Simulator games!
GAME FEATURES
▶ 3 Mega Car Transporters: Tow Truck, Flatbed Transporter and Huge Double-Deck Car Transporter Truck!
▶ Detailed Inner-City map with loads of locations to discover and jobs to do!
▶ Feel the pressure of delivering these valuable cars on time and in perfect conditions! Do you have what it takes to be the best Delivery Trucker?
▶ 100% Free-2-Play Game
▶ Customisable control methods (buttons, wheel, tilt)
▶ Easy Modes available (with separate leader boards) as optional in-app purchases for an easier ride!
▶ iOS Optimisation: runs perfectly on anything from the original iPad 1, iPhone 4 and 4th Gen iPod Touch to the latest 5th Generation widescreen devices.;