Genres
Controls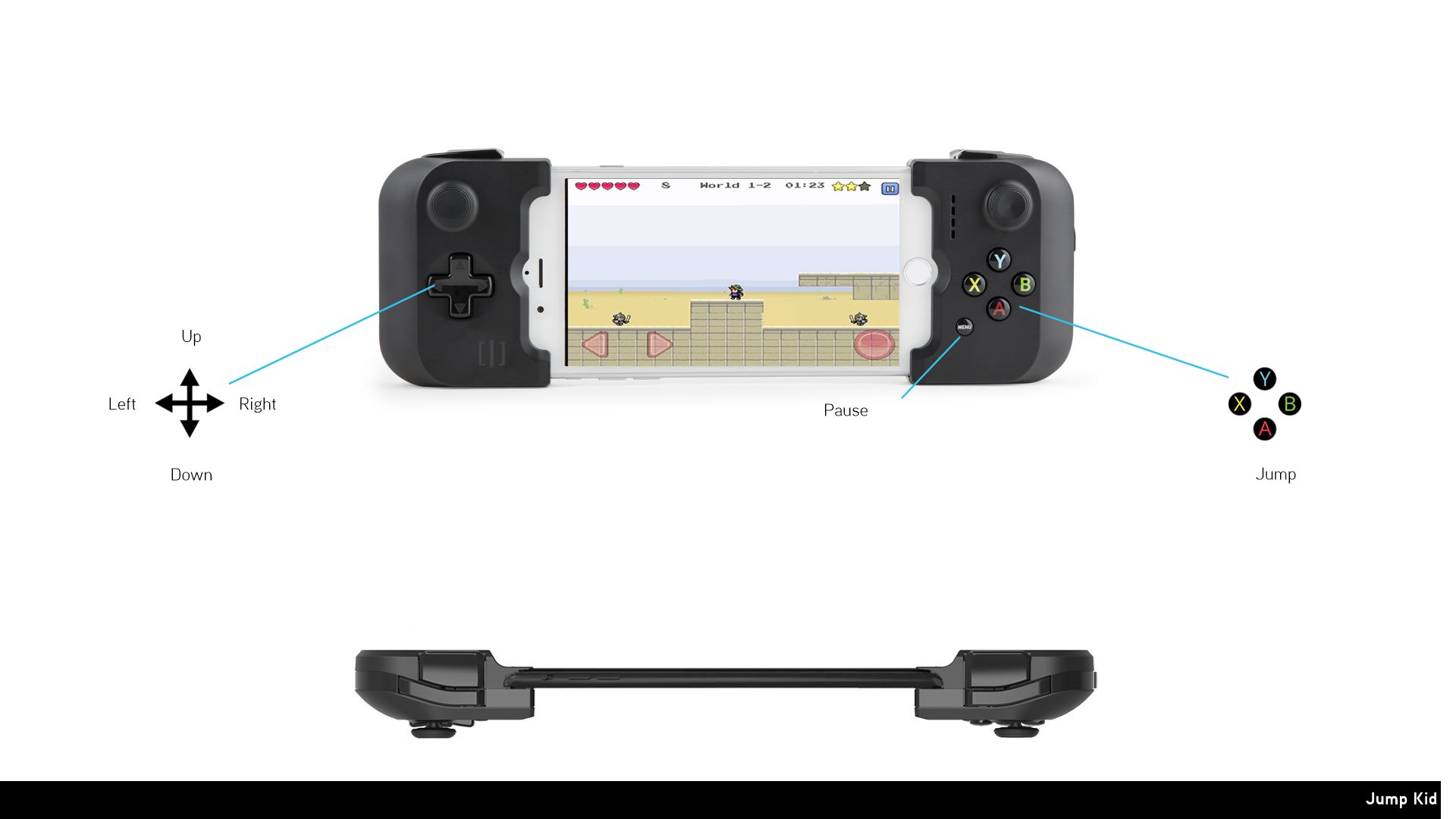 Help the girl get her kid back, maybe you can win her heart?
Jump kid is an old school platformer, where you must jump on enemies to kill them.
Beat the boss at the end of each world.
6 worlds with 12 levels each.
All features unique boss fights, and new enemies as the game progress.
Support for Apple Tv - tvOS!!
Support for MFI controllers!!
login to iCloud on all your devices and pickup on another device, where you left off!!

On every level you start with 2 stars. Loose a life, and you are down to 1 star. Collect the star that appears in the end of each level and try to keep all 3 stars.

Support us and unlock the full version without ingame ads!!;