Genres
Controls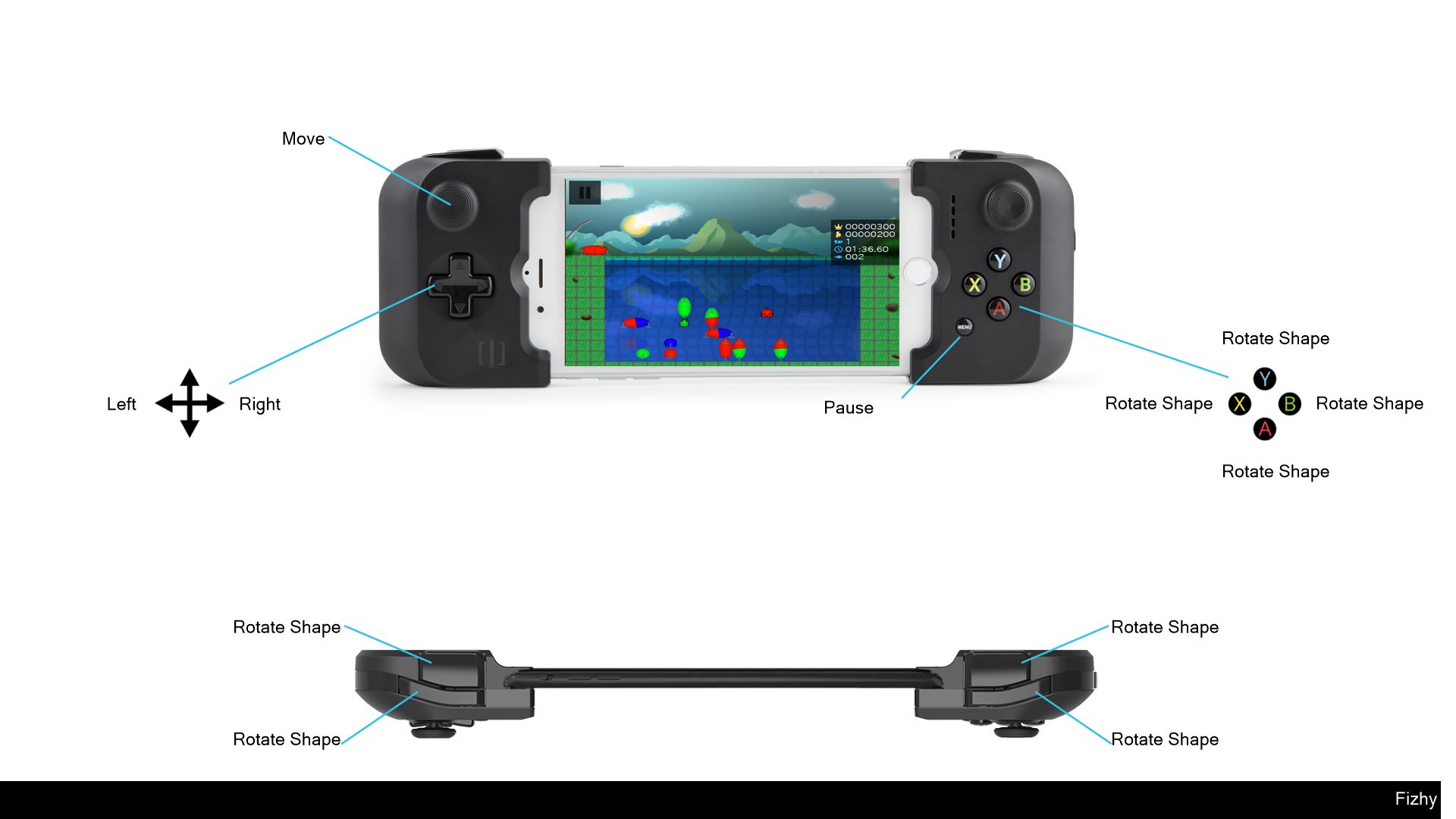 An old school puzzle game.
Just match four of the same color
to catch'em all!
Catch all the fish in the pond located in an idyllic mountain landscape by putting together chains of at least four same-colored fish or bait parts, either horizontally or vertically.
The baits are thrown into the middle of the pond and slowly sink down.
They can be moved right, left or down and be rotated in 90° intervals.
Once a chain of at least four parts is built, all involved fish are biting and pulled ashore.
Compete with others by trying to claim a bigger high score. Creating several chains in the same move awards more points.
Unlock increasingly harder levels and visit three worlds with different difficulties, each featuring a unique environment with 20 levels. (Or are there even more?)
Can you unlock all the achievements?
Or even make it to the top of the highscore list (leaderboard), by gaining the most points?
Swipe your finger across the screen to move the baits. Alternatively, you can use a gamepad that is compatible with your device.
A special feature of this game is the optional stereoscopic view, which allows you the play the game in 3D.
For this to work you have to either connect your device to a 3D TV, put it in a VR glasses holder or just squint.
The game offers a variety of settings, which allows you to optimize for graphic quality or speed,
disable the groovy background music, to use another language or to activate the color blindness mode, which maximizes the difference in color intensity in order to compensate for visual impairments.;