Genres
Controls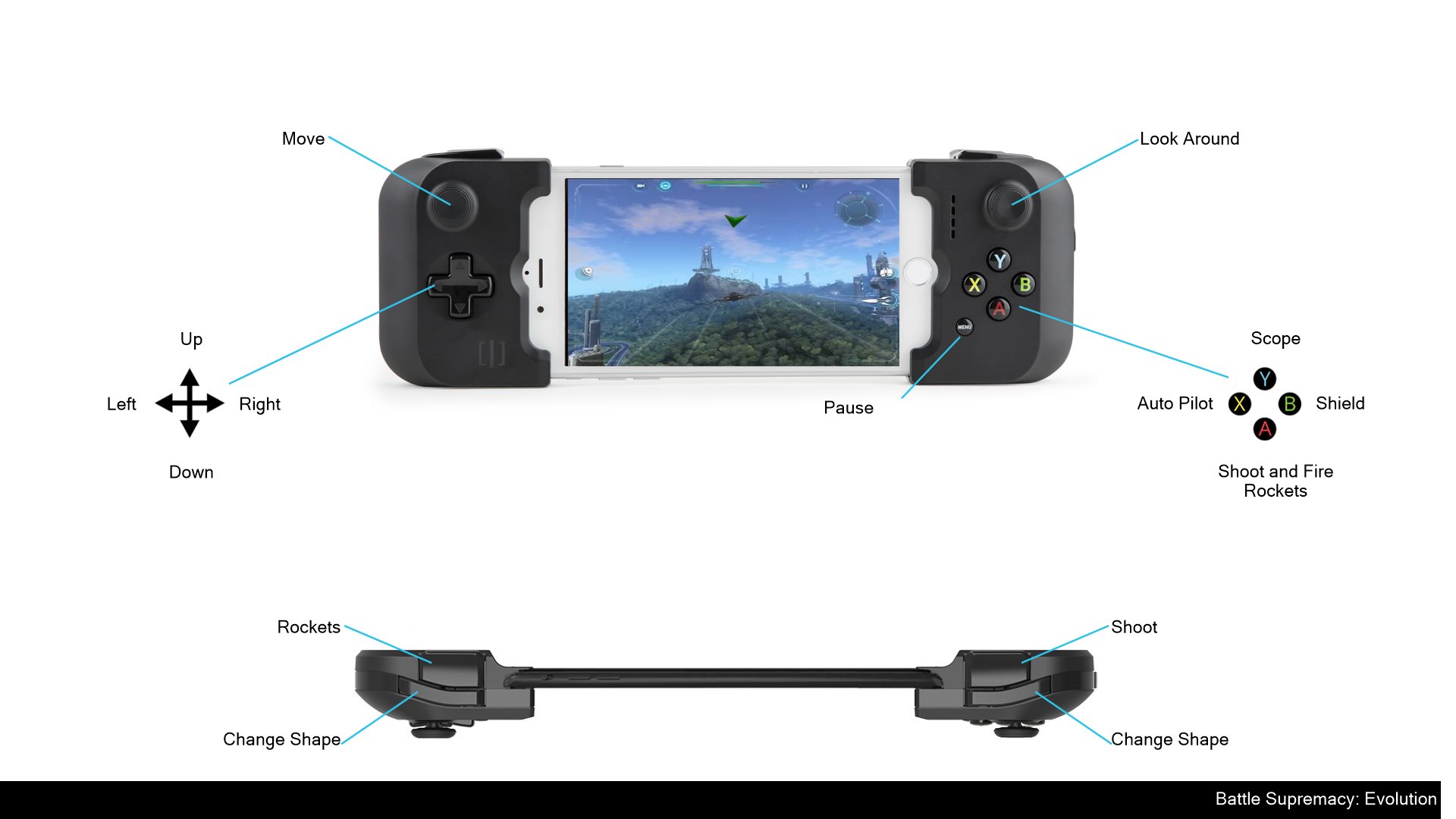 Experience the true power in Battle Supremacy: EVOLUTION, a sci-fi transforming vehicles game with thrilling gameplay and showoff-worthy visuals.
Act as a tank, a drone or an airplane, Battle it out in this riveting game, packed with lush landscapes and destructible environments. Drive or fly through futuristic cities with suspended highways and gigantic bridges.
Unlock each level's medals to master over 100 single player missions.
Upgrade vehicles, advance in rank and fight together with your teammates in the most intense online battles you've experienced in multiplayer modes, including Team Death match and Capture the Base.
The gameplay is so immersive and engaging that destroying a target can feel like winning the battle, but really it's just the beginning…
Unlock all the transforming vehicles and take part in epic battles across different sceneries ranging from a top notch, clean environment paradise city through a post-apocalyptic Doomland.
AMAZING QUALITY, AND IT'S ONLY ON APPLE DEVICES!
GAME CENTER, AirPlay and iCloud
iCloud support is integrated so players can save and share progress across devices. AirPlay lets you play the game on larger displays. Climb the Game Center leaderboards, challenge friends and unlock dozens of achievements.
Supports all iOS MFi Game Controllers.
Online play requires a Wi-Fi or 3G/4G internet connection.
Please send us impressions, suggestions and any bugs you find. We want to make your gaming experience the best you've ever had. Please visit our support site at www.atypicalgames.com/support.
Battle Supremacy: EVOLUTION is memory intensive. Devices such as iPad 2, iPad3, iPad Mini, iPhone 4S and iPod Touch 5th Generation will suffer from occasional dips in performance.
Like us on Facebook: www.facebook.com/BattleSupremacyEvolution
Follow us on Twitter @atypicalgames;