Genres
Controls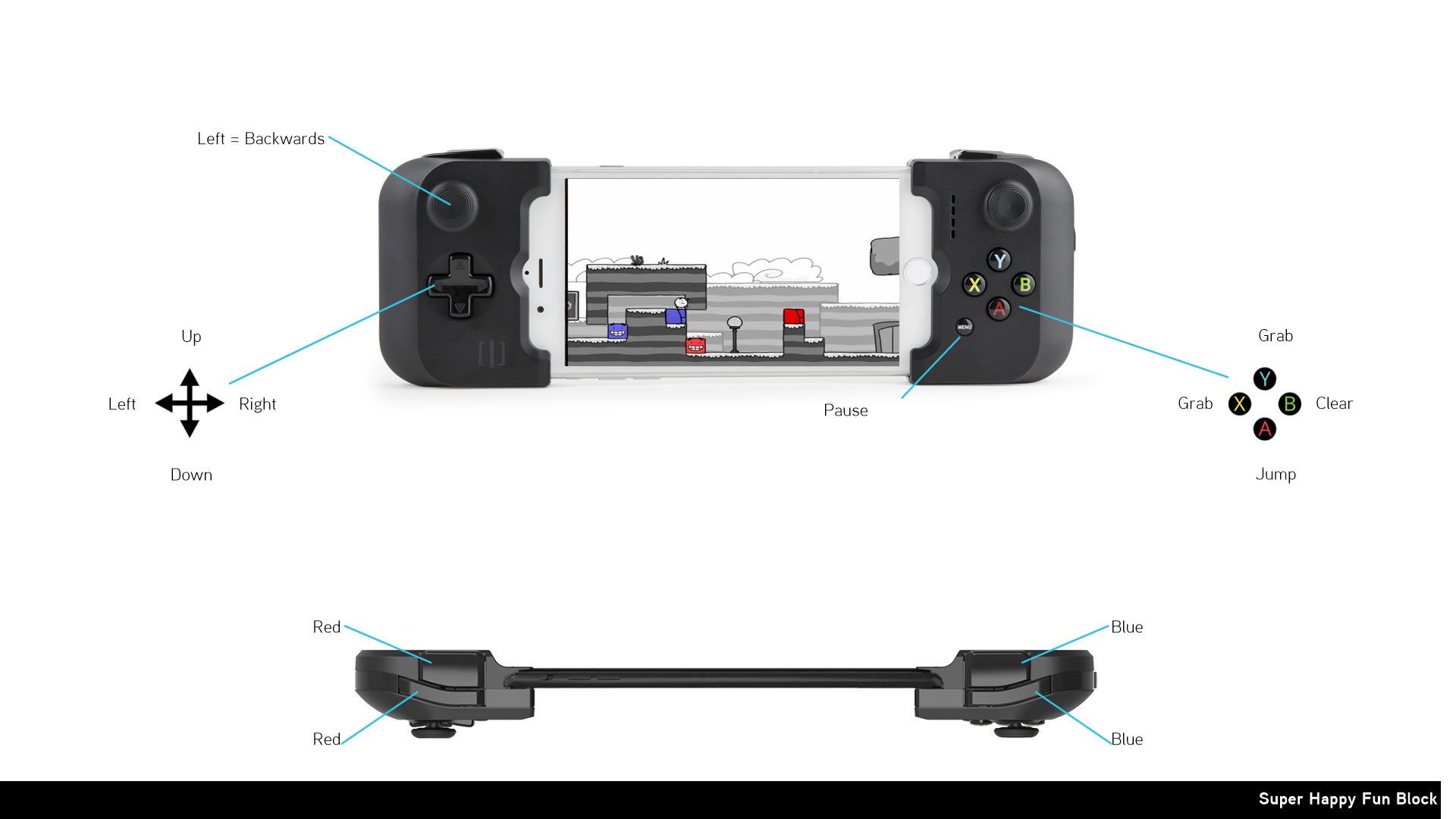 "[A] pretty amazing puzzle-platformer with a nice sense of style" - Touch Arcade, 4.5 Stars
Ball's world was black and white until vibrant alien Blocks fell from the sky and destroyed civilization.
UPDATE: game does not run on iOS 7.
Super Happy Fun Block is a puzzle game in which changing the color of the world alters reality. Maneuver through treacherous obstacles, uncover hidden secrets, and outsmart the Blocks to help Ball save what remains of humanity.
Features:
- Challenge: It'll take a clever mind to solve these increasingly complex puzzles.
- Animation: Hand drawn animation bring characters and the world to life.
- Humor: The end of the world doesn't have to be dark thanks to expressive characters and entertaining dialogue.
- Secrets: Hidden secrets reward astute players with additional content.
- Control: Precise controls built for touch screens, plus gamepad support.;