Genres
Controls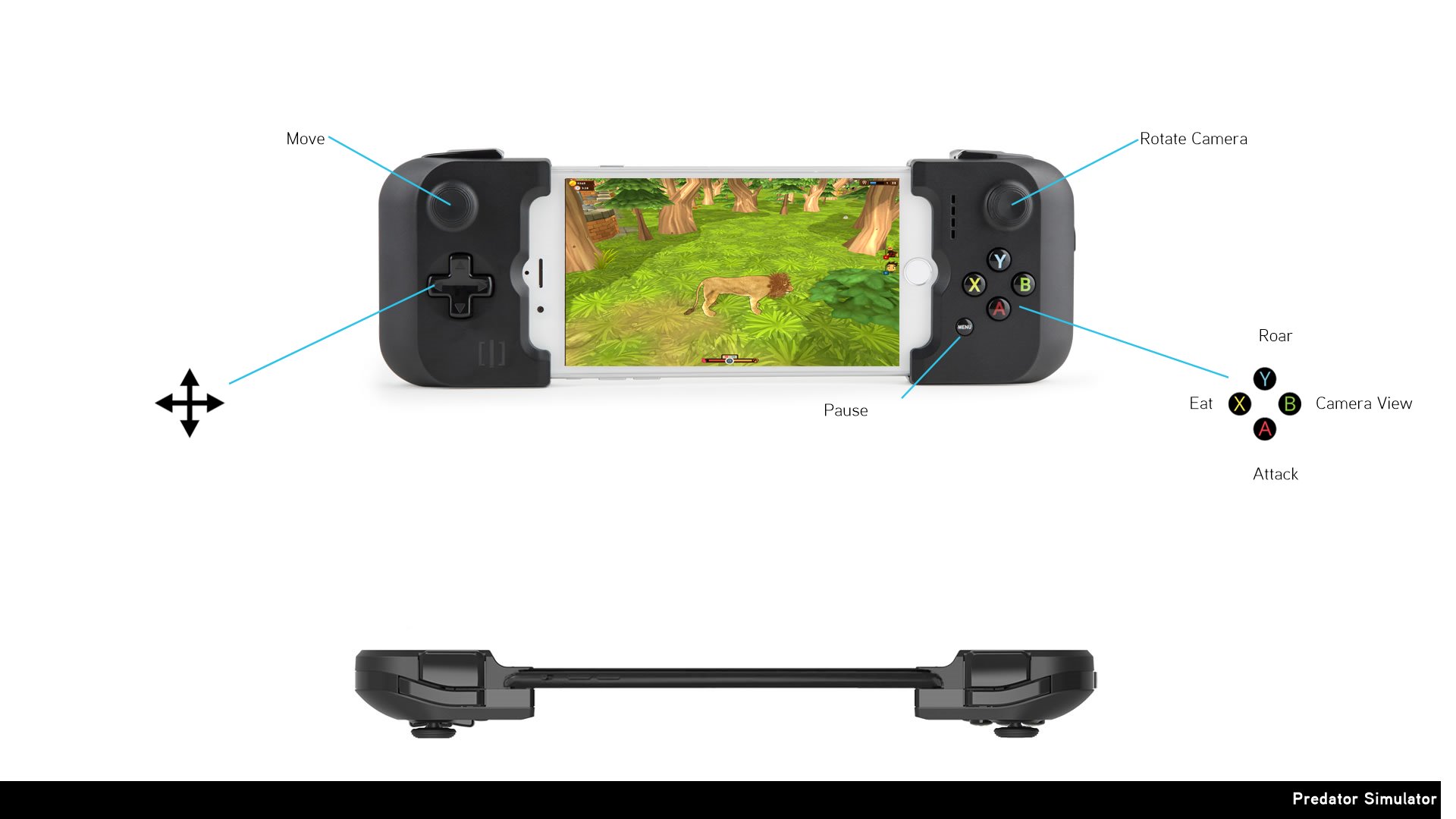 ##Supported Devices: iPhone 5 & above, iPad 4th Gen & above, iPad mini 2 & above##
On a quest to become a true Lion born, you get to save the planet by wiping out humanity from the face of the earth. Yeah.... didn't you always want to do that anyway? Now is your chance!
GAMEPLAY
Explore the wild countryside while enjoying fresh farm raised pigs, rooster & chicken wings. Reach the human populated city to start your manhunt and climb up the defcon levels. Tasty and weak human prey will get you big rewards, but be careful, too much chaos will attract the hunters! You will be classified as a Predaterrorist and face heavy resistance. Be prepared for the worst.
MECHANICS
Predator Simulator is an action arcade RPG packed with endless gameplay and new missions for every game session. Finishing the game by becoming a true Lion born unlocks the hidden uncharted territory outside the game world where you can find secret journal entries from the game developer. I hope you will enjoy knowing more about the back story of this game and how it was made.
KEY FEATURES
+ You are an apex predator AKA a lion, if you couldn't tell from the images.
+ Kill various species depending on your own humanitarian or animal loving bias.
+ There are hipsters, rednecks, donut loving cops, cosplayers and even console peasants in the city.
+ Live tweets from your poor, whining victims
+ After hunting your prey, eat them and listen to the sweet bone crushing musical notes. It never gets old.
+ Defcon levels work like wanted levels in any open world game. The higher you get, the more bonuses you get but the game becomes more difficult.
+ Tons of characters to unlock. Bigger rewards for hunting down higher level victims.
+ Powerful roar to scare everyone around you. Once you become a true Lion born by acquiring the glorious Fus-Roar-Duh skill, roars become lethal.
+ Built-in gameplay recording & sharing system. Show off your amazing predator skills!
+ Extended MFI Controller support.
SUPPORTED DEVICES
iPhone 5 & above, iPad 4th Gen & above, iPad mini 2 & above The game features high quality graphics, realtime shadows and ragdoll physics simulations.;